News Center > EEI Announces Entergy as Emergency Response Award Recipient
For Immediate Release
EEI Announces Entergy as Emergency Response Award Recipient
06/09/2021
Trace Scruggs (EEI)
|
202-508-5229
|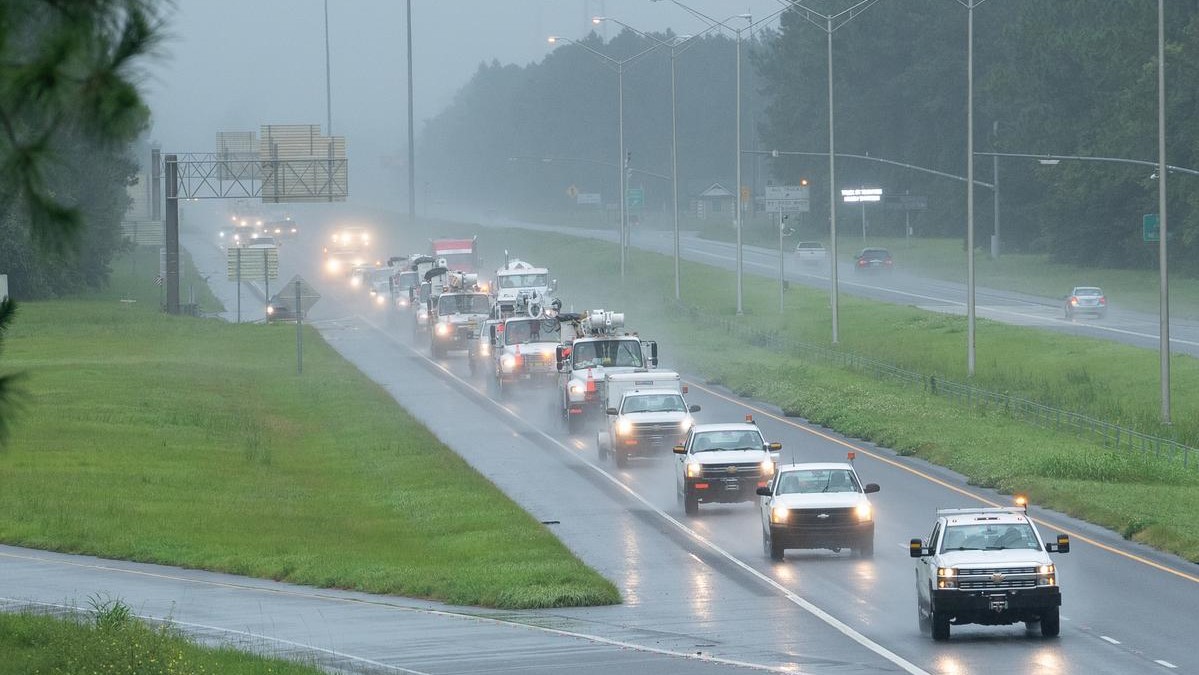 WASHINGTON (June 9, 2021) – The Edison Electric Institute (EEI) announced Entergy Corporation as a recipient of EEI's Emergency Response Award.
Entergy received three response awards for its recovery efforts following hurricanes Delta and Zeta in 2020, and the February 2021 winter storm.
Presented to EEI member companies, Emergency Response Awards recognize recovery and assistance efforts of electric companies following service disruptions caused by extreme weather or other natural events. The winners were chosen by a panel of judges following an international nomination process, and the awards were presented June 8 during EEI's virtual Board of Directors meeting.
"Many EEI member companies experienced historic storms and other significant weather-related events in recent months that left customers without power," said EEI President Tom Kuhn. "Mutual assistance is a hallmark of our industry and is critical to ensuring a safe and efficient restoration. Crews worked around the clock and often in the most dangerous of conditions to assess damage and to restore power safely and as quickly as possible. They did all of this during a global pandemic.
"Entergy and its employees went above and beyond for the customers and the communities impacted by a record hurricane season and they are exceptionally deserving of this outstanding award."
"I am grateful for our employees' responses to the 2020 hurricane season and the February winter storm, even as the global pandemic continued," said Willie Wilson, Entergy's system storm incident commander. "Likewise, I am grateful for the assistance of our many mutual assistance contract and utility company allies who stepped up to help our company restore service during these historic weather events. Working together, we power the lives of our customers, employees and communities."
###
EEI is the association that represents all U.S. investor-owned electric companies. Our members provide electricity for more than 220 million Americans, and operate in all 50 states and the District of Columbia. As a whole, the electric power industry supports more than 7 million jobs in communities across the United States. In addition to our U.S. members, EEI has more than 65 international electric companies, with operations in more than 90 countries, as International Members, and hundreds of industry suppliers and related organizations as Associate Members.
Entergy Corporation is an integrated energy company engaged in electric power production, transmission and retail distribution operations. Entergy delivers electricity to 3 million utility customers in Arkansas, Louisiana, Mississippi and Texas. Entergy owns and operates one of the cleanest large-scale U.S. power generating fleets with approximately 30,000 megawatts of electric generating capacity, including 7,000 megawatts of nuclear power. Headquartered in New Orleans, Louisiana, Entergy has annual revenues of $10 billion and more than 13,000 employees. Learn more at entergy.com and follow @Entergy on social media.
---