News Release > Energy Smart Offers Free Energy Efficiency Kits to Small Businesses
For Immediate Release
Energy Smart Offers Free Energy Efficiency Kits to Small Businesses
05/12/2020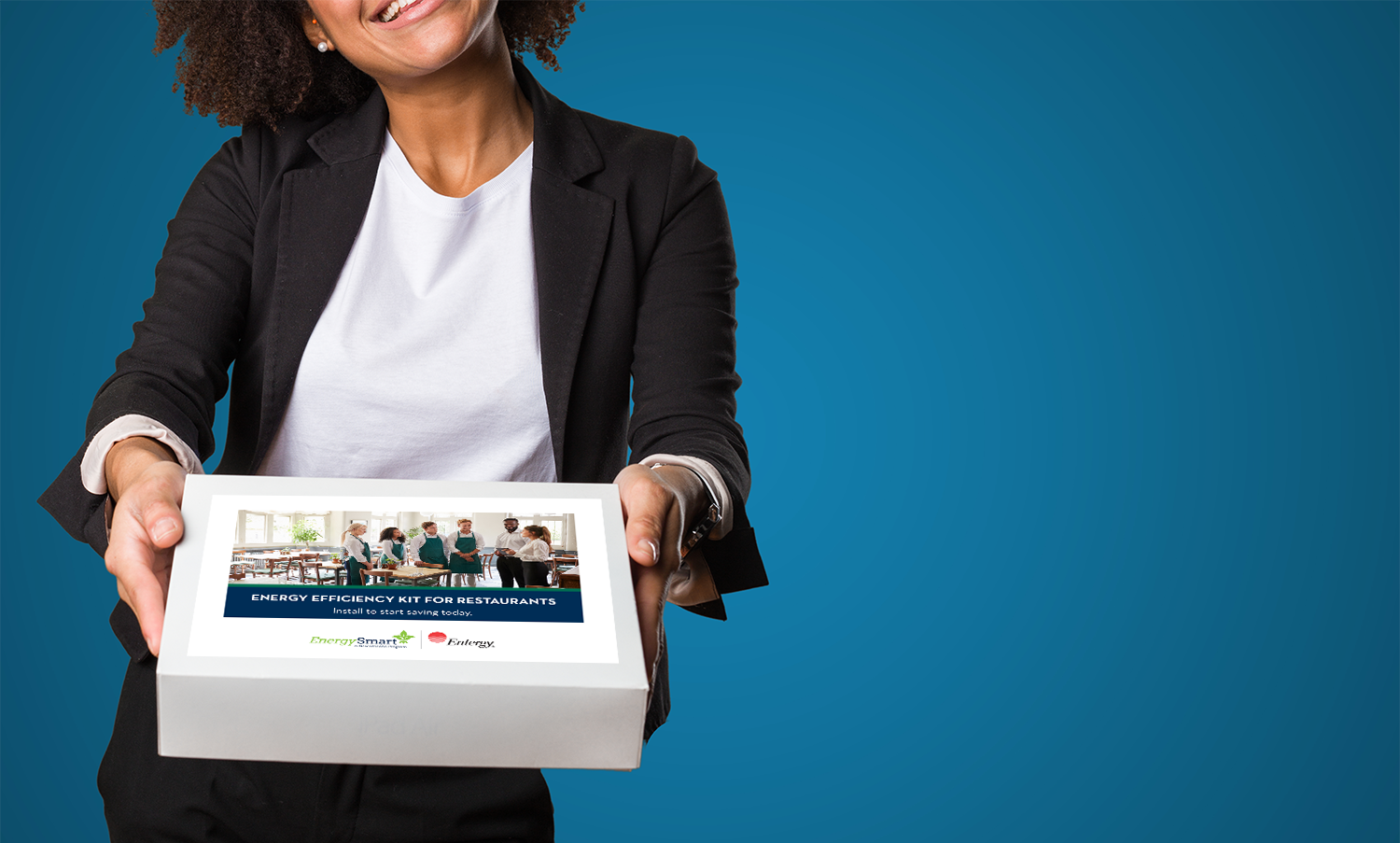 NEW ORLEANS - For small business owners who are looking for ways to manage costs, Energy Smart is offering free energy efficiency kits to help New Orleans' owners save money on their energy bill.
The energy efficiency kits are available to restaurants, retailers and offices and include energy-saving products such as LED light bulbs, faucet aerators and LED exit signs. Customers who are interested can order their kits online while supplies last. Orders will be delivered within three to four weeks.
The Energy Smart Program works with business owners, facility managers and trade ally contractors to identify energy efficiency opportunities and provide valuable cash incentives. While the program has currently suspended in-person site assessments and all pre- and post-installation verifications due to the COVID-19 pandemic, New Orleans business customers are encouraged to start the application process to take advantage of energy-saving upgrades to their facilities once the public health pandemic has passed.
Energy-efficient upgrades can help businesses:
Lower maintenance costs with longer-lasting, high-quality technology
Increase comfort for customers and employees
Increase occupancy rates
Increase asset value
In addition to the many commercial offerings, residential customers can get valuable rebates on a variety of upgrades. Residential customers can visit the new Energy Smart Marketplace for energy-efficient products to help you save energy.
Energy Smart is a comprehensive energy efficiency program developed by the New Orleans City Council and administered by Entergy New Orleans.
Entergy New Orleans, LLC is an electric and gas utility that serves Louisiana's Orleans Parish. The company provides electricity to more than 200,000 customers and natural gas to more than 108,000 customers. Entergy New Orleans is a subsidiary of Entergy Corporation.
---