News Release > Entergy Arkansas awards Polyethylene Containers, Inc. nearly $1M in incentives
For Immediate Release
Entergy Arkansas awards Polyethylene Containers, Inc. nearly $1M in incentives
06/14/2023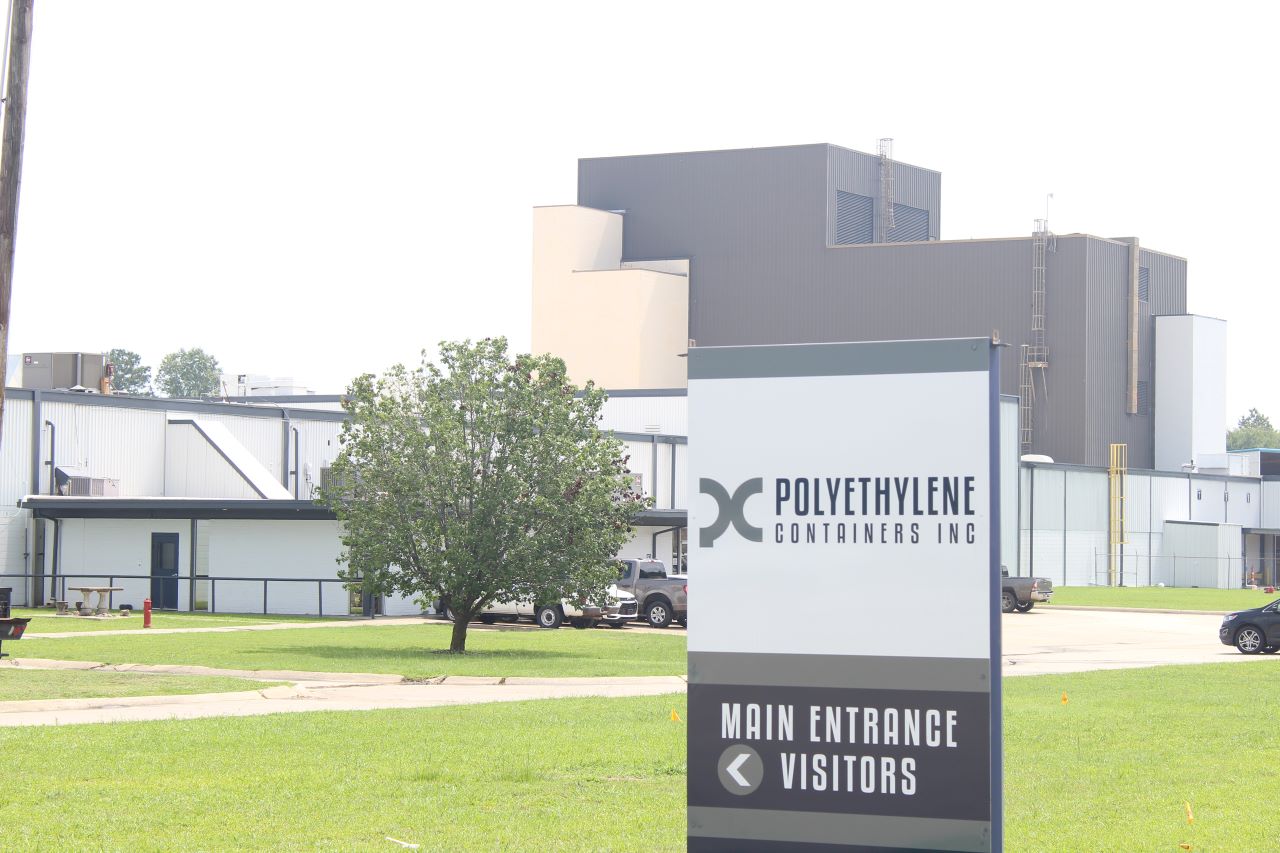 Decrease your electricity usage by implementing energy efficiency practices
LITTLE ROCK, Ark. – Entergy Arkansas recently awarded Polyethylene Containers, Inc. with $969,505.71 in incentives as part of its Large Commercial & Industrial Program through Entergy Solutions, a program which provides technical and financial support to help customers identify and implement projects that reduce energy use. The Large Commercial & Industrial Program is offered to commercial or industrial customers with a valid Entergy Arkansas account and at least 100kW in cumulative peak demand for any given billing period over the past 12 months.
"We've worked extensively with Entergy Arkansas for the past five years identifying and executing improvement and replacement projects," said Walter Tyson, Polyethylene Containers, Inc. Chairman and CEO. "Thanks to Energy Arkansas's support, both technical and financial, we were able to complete twelve projects at our El Dorado facilities. Not only did these projects result in energy savings, but they also increased productivity and reliability at our facilities."
The energy efficiency projects recently completed at Polyethylene Containers, Inc. included retrofitting lighting, fixing compressed air leaks, and replacing a process chiller and multiple injection molding machines. As a result of these energy efficiency upgrades, Polyethylene Containers, Inc. is expected to save approximately 10 million kWh annually, which is the equivalent to eliminating the carbon dioxide emissions from 797,437 gallons of gasoline. However, there is more work to be done. Polyethylene Containers, Inc. expects to implement two additional energy efficiency projects that will result in approximately 4-6 million kWh annual energy savings.
Chris Wasson, Region Manager for Customer Service at Entergy Arkansas stated, "It's exciting to see customers, such as Polyethylene Containers, Inc., take advantage of the Entergy Solutions program. Not only are they reducing their monthly electric bill, but they are also being more environmentally responsible by means of electrical efficiency."
Entergy Arkansas has an award-winning portfolio of energy efficiency programs for both residential and business customers. To learn more about these programs, visit entergy-arkansas.com/energy_efficiency.
About Polyethylene Containers, Inc.
Polyethylene Containers, Inc. is a veteran-owned business and proud member of the Independent Lubricant Manufacturers Association. For more than 40 years, Polyethylene Containers, Inc. has provided high-quality pails, drums, feeders and other rigid containers to virtually every type of industry. Their advanced engineering, design and manufacturing ensures that customers get containers built with exceptional durability. Due to increased demand, Polyethylene Containers, Inc. recently expanded their facilities to accommodate more product lines. This recent expansion brought numerous jobs to South Arkansas.
Entergy Arkansas, LLC provides electricity to approximately 730,000 customers in 63 counties. Entergy Arkansas is a subsidiary of Entergy Corporation, a Fortune 500 electric company. Entergy powers life for 3 million customers through our operating companies in Arkansas, Louisiana, Mississippi and Texas. We're investing in the reliability and resilience of the energy system while helping our region transition to cleaner, more efficient energy solutions. With roots in our communities for more than 100 years, Entergy is a nationally recognized leader in sustainability and corporate citizenship. Since 2018, we have delivered more than $100 million in economic benefits each year to local communities through philanthropy, volunteerism and advocacy. Entergy is headquartered in New Orleans, Louisiana, and has approximately 12,000 employees. For the latest news from Entergy, visit the Newsroom.
---