News Center > Entergy Arkansas Chosen 'Best Company in the State' by Employees in Forbes.com
For Immediate Release
Entergy Arkansas Chosen 'Best Company in the State' by Employees in Forbes.com
09/03/2020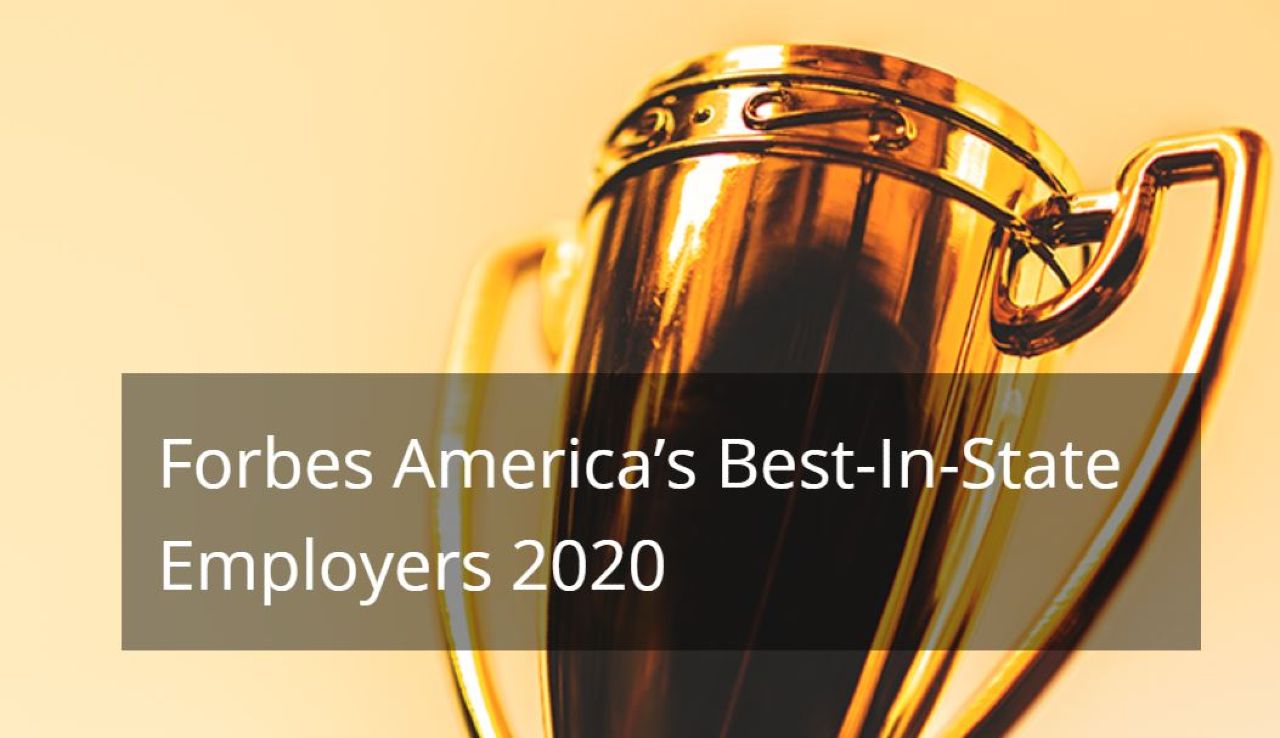 Forbes.com recently named Entergy Arkansas as "Best Company in the State," based on responses from a third-party survey of employees at businesses across the state. Entergy Arkansas employs approximately 2,800 people statewide, in addition to hundreds of contractors.
"It's gratifying to know our employees enjoy working for Entergy Arkansas as much as I do," said President and CEO Laura Landreaux. "The leadership team, along with management at all levels, works hard to ensure our employees feel valued and part of the vision we have to provide safe, reliable energy to our customers."  Landreaux went on to say, "I also believe that part of this recognition is attributable to the tremendous responsibility and pride each and every Entergy Arkansas employee pours into their respective job each and every day to deliver a service that is essential to powering the lives of Arkansas' residents and its future."
To determine the listings and rank, Statista surveyed 80,000 Americans working for businesses with at least 500 employees across the country – some with operations in multiple states – from October 2019 through May 2020. All the surveys were anonymous, allowing participants to openly share their opinions, per Forbes.com, and responses regarding the same employers were compared throughout the process to account for any statistically significant variations in the results collected before and after the onset of the COVID-19 pandemic.
Respondents were asked to rate their employers on a variety of criteria, including
safety of work environment.
competitiveness of compensation.
opportunities for advancement.
options for telecommuting.
While serving Arkansans for more than a century, Entergy Arkansas employees have taken pride in their work, providing comfort to more than 700,000 customers across the state.
"I'm always proud to tell people I work for Entergy," said Jim Garland, regional customer service manager and 36-year employee, "not only because it is rewarding to work for a company that so many people rely on for necessary, safe electricity, but also because it's frankly a great place to work. My team is always working toward a common goal in ways that make us better professionals that, in turn, can better serve our community."
Tyrone Stayton, a journeyman serviceman in Helena, said, "We work under conditions that are often stressful and dangerous, but I know our customers are counting on me.  I also know my manager and coworkers are always looking out for me and others with a focus on safety and community-mindedness."
The list totaled 30 employers in Arkansas, ranging from school districts and universities to banks and hospitals. The number of businesses ranked in each state was dependent on two factors – the number of qualifying employers and the size of the state's workforce – and those with operations in more than one state had the opportunity to be listed multiple times.
ABOUT ENTERGY ARKANSAS
Entergy Arkansas provides electricity to approximately 700,000 customers in 63 counties. Entergy Arkansas is a subsidiary of Entergy Corporation (NYSE: ETR), an integrated energy company engaged primarily in electric power production and retail distribution operations. Entergy Corporation (NYSE: ETR) is an integrated energy company engaged primarily in electric power production and retail distribution operations. Entergy owns and operates power plants with approximately 30,000 megawatts of electric generating capacity, including 8,000 megawatts of nuclear power. Entergy delivers electricity to 2.9 million utility customers in Arkansas, Louisiana, Mississippi and Texas. Entergy has annual revenues of $11 billion and approximately 13,600 employees.
---