News Center > Entergy Arkansas Donates $1,000 to Newport 'Monster Nights' Entertainment Series
For Immediate Release
Entergy Arkansas Donates $1,000 to Newport 'Monster Nights' Entertainment Series
09/02/2020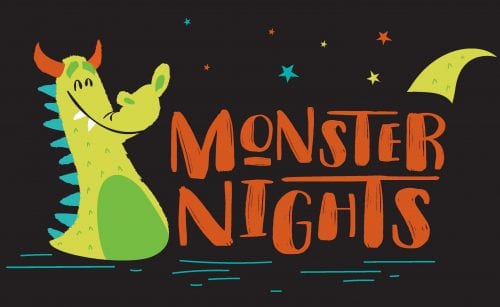 Unplugged is no way to run an entertainment series. To support the arts scene in Newport, Entergy Arkansas has contributed $1,000 to power the lights at Monster Nights. The grant will help pay for the installation of a permanent electricity source for the variety of free entertainment hosted by the city.
"Entergy Arkansas employees and shareholders are invested in building communities, not only for our customers, but also because it's where we live, work, shop and play," said Michael Considine, Entergy Arkansas vice president for customer service. "In any given year, our donations help a wide range of those in need, from food pantries to United Way chapters that fund local partners like hospital auxiliaries and shelters for abused women and children. One of the areas in which we're eager to invest in our communities is in arts and culture programs."
Newport Economic Development Director Jon Chadwell said, "Entergy has always been a valuable partner with Newport and our efforts to improve the quality of life, infrastructure, and economic development for our community. This grant will help with all three areas by helping develop infrastructure for our tourism events, which bring new money into to our economy and provide quality entertainment options for local citizens."
The city's Downtown Revitalization and Improvement Volunteer Effort (DRIVE) sponsors free entertainment from May through October each year, including movies in the park, art workshops, live music, cultural performances and events for all ages. The grant from Entergy Arkansas will pay a portion of the costs to install permanent power sources where Monster Nights: Downtown Entertainment Series events are held.
"The DRIVE program has a proven track record of success," said Area Customer Service Manager Matt Faries, "and we hope this contribution will help the city provide improved infrastructure for larger and more diverse events for years to come."
More information about Entergy grant programs and applications can be found online at www.entergy.com/csr/giving.
About Entergy Arkansas
Entergy Arkansas provides electricity to approximately 700,000 customers in 63 counties. Entergy Arkansas is a subsidiary of Entergy Corporation (NYSE: ETR), an integrated energy company engaged primarily in electric power production and retail distribution operations. Entergy owns and operates power plants with approximately 30,000 megawatts of electric generating capacity, including 8,000 megawatts of nuclear power. Entergy delivers electricity to 2.9 million utility customers in Arkansas, Louisiana, Mississippi and Texas. Entergy has annual revenues of $11 billion and approximately 13,600 employees.
---