News Center > Entergy Arkansas Helps Protect Customers by Joining Anti-Scam Coalition
For Immediate Release
Entergy Arkansas Helps Protect Customers by Joining Anti-Scam Coalition
11/15/2016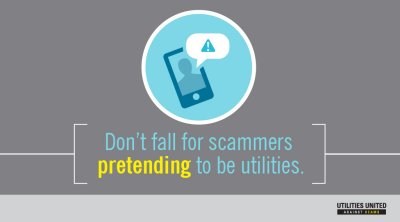 LITTLE ROCK, Ark. – Entergy Arkansas is proud to stand today with its fellow electric companies, as well as utilities in the natural gas and water sectors, to observe the inaugural Utilities United Against Scams Day (UUAS Day) on Wednesday, November 16. The day will be supported by awareness and education activities throughout the week.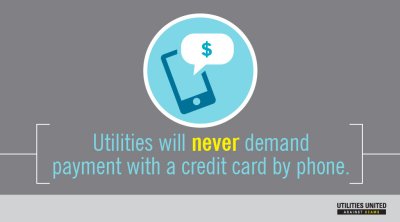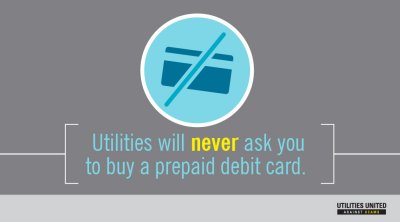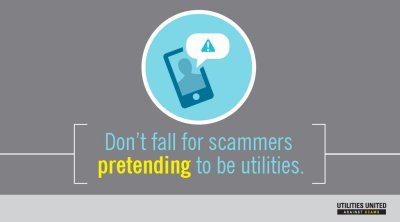 "Most utility scams involve criminals posing as electric, natural gas, or water provider employees—either in-person, over the phone, or online—and they demand immediate payment via cash or reloadable debit cards while falsely threatening to disconnect the customer's service," said Oscar Washington, vice president of customer service for Entergy Arkansas, Inc. "Scam artists can be very convincing and often target those who are most vulnerable, including small business owners, seniors, and non-native English speakers. However, with the right information, customers can learn to avoid and report these predatory scams."
Customers who believe they have been targeted by scammers impersonating an Entergy Arkansas employee should follow these tips:
Hang up the phone or close the door, and call our customer service office at 800 ENTERGY.
Decline to pay any caller or visitor claiming to be an Entergy Arkansas representative using a prepaid card, such as a Green Dot card, a wire transfer, or similar forms of payment - especially those requiring an intermediary.
Ignore suspicious requests for personal information such as bank account numbers, user names and passwords, credit card numbers, or Social Security numbers.
Delete all emails that demand immediate payment or personal information or that are from a company that is not Entergy Arkansas.
Contact local police through the non-emergency telephone number.
UUAS is a collaborative effort among the electric, gas, and water utility industries to help prevent utility service fraud through education, awareness, and customer advocacy initiatives. A primary goal of this collective effort is to help customers learn how to identify and avoid utility-related scams.
Customers can learn more about how to protect themselves by visiting: http://entergy.com/scams/
Entergy Arkansas provides electricity to approximately 700,000 customers in 63 counties and is a subsidiary of Entergy Corporation, an integrated energy company engaged primarily in electric power production and retail distribution operations. Entergy owns and operates power plants with approximately 30,000 megawatts of electric generating capacity, including nearly 10,000 megawatts of nuclear power. Entergy delivers electricity to 2.8 million utility customers in Arkansas, Louisiana, Mississippi and Texas. Entergy has annual revenues of approximately $11.5 billion and more than 13,000 employees.
-30-
entergyarkansas.com
@entergyark
Facebook.com/EntergyARK
---