News Center > Entergy Arkansas Prepared for Winter Weather
For Immediate Release
Entergy Arkansas Prepared for Winter Weather
01/07/2015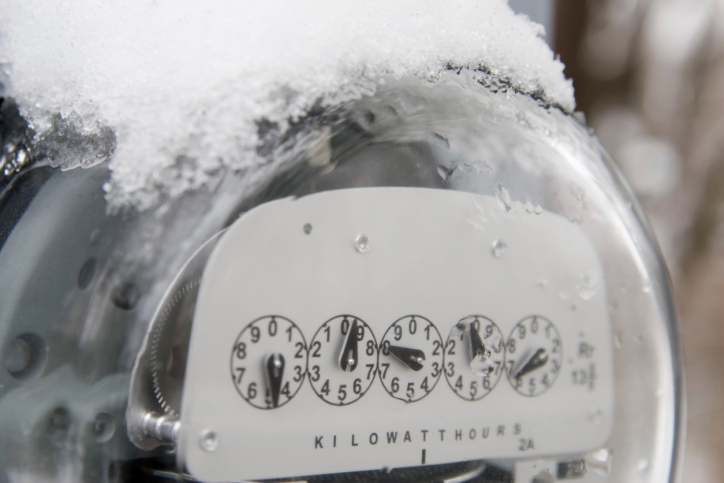 Contact: 
Sally Graham
Entergy Arkansas, Inc.
sgraha3@entergy.com
501-377-4382

LITTLE ROCK, Ark. – With the coldest air of the season breathing down Arkansas' neck, Entergy Arkansas, Inc., is prepared to quickly respond to any weather-related problems.
Entergy Arkansas is closely monitoring weather forecasts. According to the national weather service, frozen precipitation is likely Saturday night and Sunday. Predictions indicate the storm system could bring up 1/4 inch of ice.
Arkansas employee and contractor work crews, crews from sister Entergy utility companies, as well as material and logistical service vendors, have been put on standby for storm restoration duties.
"We are prepared for bad weather," said Entergy Arkansas Vice President of Customer Service Brady Aldy. "We have a great deal of experience dealing with winter storms, and we pride ourselves on getting the power back on as quickly as is safely possible when the system is damaged by ice, wind, and other threats."
Extreme temperatures alone can create problems for an electric system. Compounding the problem is that during the restoration process, the surge of instantaneous electrical demand from appliances (heating units, water heaters, etc.) when service is restored potentially overloads protective devices on the electrical system.
Consequently, during weather extremes, rather than energizing an entire circuit all at once as would normally happen, it is necessary to bring customers back online one section at a time to avoid damage to the system and make the situation worse.
Customers are encouraged to download Entergy's mobile app at entergy.com/app to access outage maps and information. In addition, storm-preparedness tips and online services are available to customers through "Entergy Storm Center," "myAccount" and "View Outages." Through myAccount, customers can sign up to send and receive text information about power outages at their homes and businesses through their cellphones. Registration is easy.
Safety
Please be mindful of the following:
· Live wires can be deadly. Stay away from downed power lines. Call 1-800-9OUTAGE (1-800-968-8243) to report downed or dangling power lines, poles or other damaged equipment.
· Don't trim trees or remove debris on or near downed power lines. Only power company crews or their contractors should remove trees or limbs touching power lines.
· Keep away from the immediate areas where crews are working. There is always the danger of moving equipment and the possibility of construction materials or limbs or overhead wires falling to the ground.
· If you plan on using a generator for temporary power, get a licensed electrician and disconnect from the utility electric system before hooking up to your home main electric panel.
· Do not run a generator in a confined space without adequate ventilation.
· Don't use candles or other flammable devices to warm your home.
· Check on seniors, who can be particularly susceptible to extreme temperatures.
· Try to stay off the roads. More traffic in bad weather leads to more accidents, including more injuries and fatalities as well as accidents that can damage electrical poles and other equipment, creating outages and impeding crews' ability to access and repair damage and slowing restoration.
Stay Comfy, Save Money
Entergy Arkansas offers these tips to help our customers battle winter's chill while still keeping a lid on energy bills:
· Adjust the thermostat. During winter months, grab a sweater or a blanket to stay toasty, and set the thermostat to 68 degrees. Every degree higher can add 3 percent to your bill.
· Conserve hot water. Wrap your electric water heater with a water heater blanket, and set the thermostat to 120 degrees or medium.
· Replace air and furnace filters every 30 days or as required by the type of filter.
· When you change your light bulbs, replace them with energy-efficient models. Entergy recommends Energy Star-qualified compact fluorescent light bulbs that use 70 percent less energy and last up to 10 times longer than incandescent bulbs.
· Seal air leaks. Install weather stripping around doors, windows and any location where there may be a path between the inside and outside of your home.
Entergy Arkansas provides electricity to approximately 700,000 customers in 63 counties. Entergy Arkansas is a subsidiary of Entergy Corporation, an integrated energy company engaged primarily in electric power production and retail distribution operations. Entergy owns and operates power plants with approximately 30,000 megawatts of electric generating capacity, including more than 10,000 megawatts of nuclear power, making it one of the nation's leading nuclear generators. Entergy delivers electricity to 2.8 million utility customers in Arkansas, Louisiana, Mississippi and Texas. Entergy has annual revenues of more than $11 billion and approximately 14,000 employees.
 
-30-
entergyarkansas.com
facebook.com/EntergyARK
twitter.com/EntergyARK
---