News Release > Entergy Arkansas Unveils New Entergy Efficiency Marketplace
For Immediate Release
Entergy Arkansas Unveils New Entergy Efficiency Marketplace
11/09/2020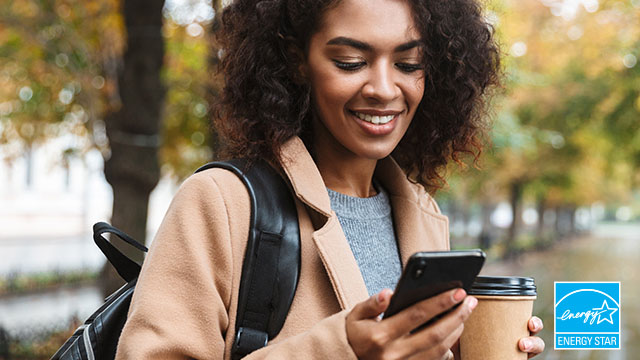 Online site provides discounted items to save money, energy
Just in time for holiday shopping, the new Entergy Arkansas Marketplace provides residential customers a convenient way to purchase reduced-cost, energy-saving products. Through the online marketplace, Entergy Arkansas customers can purchase discounted LED light bulbs, smart thermostats and advanced power strips that reduce energy use.
A part of the Entergy Solutions Program, the Entergy Arkansas Marketplace offers free shipping on all orders over $35 and a flat shipping rate of $5 for orders under $35. There are quantity limits on some discounted items.
"Part of a clean energy future involves partnering with customers to create simple and innovative ways to improve energy efficiency in their homes," said Gabe Munoz, Entergy Arkansas manager, Energy Efficiency. "Our Entergy Solutions Program gives customers the opportunity to save money by leveraging technologies to reduce the up-front costs of energy efficiency upgrades."
Entergy Arkansas shares some simple steps customers can take now to reduce energy costs and save on their monthly bills:
Use energy-efficient LED light bulbs.
Run dishwashers and washing machines only when fully loaded.
Lower water heater temperature.
To make sure the air can circulate, don't block heat registers or air returns with curtains or furniture.
Ensure ceiling fans are turning clockwise to pull air up in the winter.
Unplug unused appliances or use an advanced power strip.
Set thermostats at 68 degrees during the winter months.
To learn more or participate in additional Entergy Solutions energy efficiency programs, customers can visit entergysolutionsar.com.
ABOUT ENTERGY ARKANSAS
Entergy Arkansas provides electricity to approximately 715,000 customers in 63 counties. Entergy Arkansas is a subsidiary of Entergy Corporation (NYSE: ETR), an integrated energy company engaged primarily in electric power production and retail distribution operations. Entergy delivers electricity to 2.9 million utility customers in Arkansas, Louisiana, Mississippi and Texas. Entergy has annual revenues of $11 billion and approximately 13,600 employees.
---