News Center > Entergy Charitable Foundation Fuels Community Improvements
For Immediate Release
Entergy Charitable Foundation Fuels Community Improvements
01/06/2016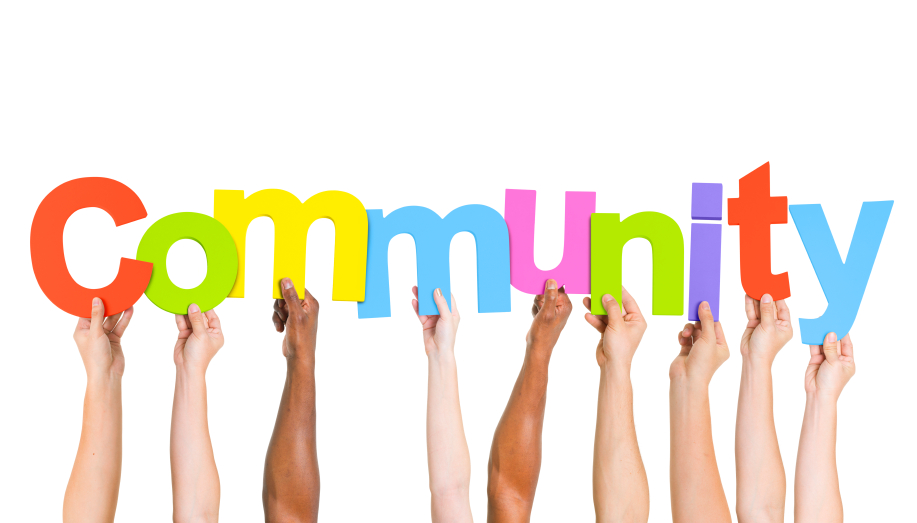 Grants totaling $270,000 power life in Louisiana communities
BATON ROUGE, La. -- The Entergy Charitable Foundation is powering life in Louisiana communities with recent grants to nonprofit partners totaling $270,000. Charitable organizations may apply for support by completing the application form by Feb. 1, 2016.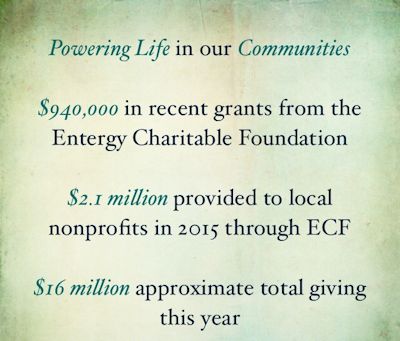 The grants, funded by shareholders, create value for customers and local communities by enhancing educational opportunities, protecting the environment and providing resources for low-income customers. The grants bring Entergy Corporation's total giving for 2015 to approximately $16 million, including $2.1 million from the Entergy Charitable Foundation. The foundation awards grants in two cycles each year.
Grants awarded to Louisiana organizations in this cycle include:
· $125,000 to the LSU Foundation for the Entergy Power Systems Teaching Program, part of Louisiana State University's College of Engineering in Baton Rouge.
· $62,500 to the National Hurricane Museum and Science Center in Lake Charles for Hurricane Awareness Day, an opportunity to remember the traumatic events of 2005 and celebrate regional resolve and share lessons learned. The grant is part of Entergy's four-year, $500,000 commitment to the museum.
· $25,000 to the Greater New Orleans Development Foundation for regional economic development support serving as a catalyst for wealth creation in the 10-parish region of southeast Louisiana.
· $15,900 to West Feliciana Drug Awareness Council for BE WISE: Beginning Early to make Wise Decisions Insuring Specific Education. The program demonstrates for parish children how to make wise decisions regarding violence and bullying, as well as living a healthier lifestyle.
· $15,000 to Capital Area United Way to support Dolly Parton's Imagination Library, which provides an age-appropriate book every month to disadvantaged children in West Feliciana and Pointe Coupee parishes.
· $10,000 to Hahnville High School for the engineering and robotics club to design and build a working robot for the Bayou Regional FIRST Robotics Competition.
· $10,000 to St. Charles Parish Public Schools to support the Destrehan High School robotics program, inspiring community youth to learn about science, technology, engineering, and mathematics through fun, educational activities such as hosting booths at local community events where children can draft and design prints, construct electric circuits, fabricate parts and test computer engineering. 
· $6,600 to the West Feliciana Middle School for iROBO: Innovative Real Opportunities for Better Outcomes, building for parish children capacity and competency in science, technology, engineering and math skills necessary for life beyond the classroom.
"Entergy employees power life by keeping the electricity flowing and by improving local communities through volunteerism and other contributions," said Phillip May, president and CEO of Entergy Louisiana, LLC. "Shareholder dollars made available through the Entergy Charitable Foundation strengthen our communities by supporting education, breaking the cycle of poverty and improving the environment."
Entergy Louisiana provides electric service to more than one million customers and natural gas service to nearly 93,000 customers in the greater Baton Rouge area. With operations in southern, central and northeastern Louisiana, the company is a subsidiary of Entergy Corporation.
Entergy Corporation is an integrated energy company engaged primarily in electric power production and retail distribution operations. Entergy owns and operates power plants with approximately 30,000 megawatts of electric generating capacity, including nearly 10,000 megawatts of nuclear power, making it one of the nation's leading nuclear generators. Entergy delivers electricity to 2.8 million utility customers in Arkansas, Louisiana, Mississippi and Texas. Entergy has annual revenues of more than $12 billion and approximately 13,000 employees.
-30-
entergylouisiana.com
Facebook.com/EntergyLA
Twitter: @EntergyLA
---