News Center > Entergy Corporation Ranked Number 18 on 100 Best Corporate Citizens List
For Immediate Release
Entergy Corporation Ranked Number 18 on 100 Best Corporate Citizens List
04/24/2016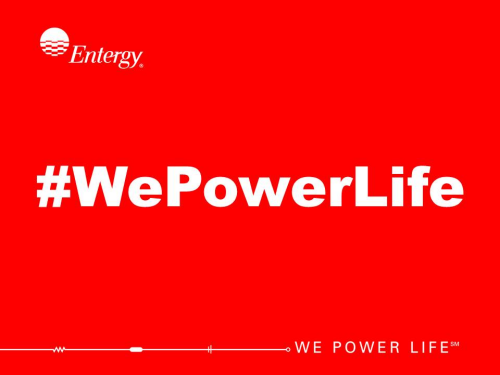 Sustainable, responsible actions and transparency recognized
NEW ORLEANS – Entergy Corporation (NYSE: ETR) is number 18 on Corporate Responsibility Magazine's 2016 list of the 100 Best Corporate Citizens. Entergy is the highest-ranking electric utility on the list. In the category of philanthropy and community support, Entergy is ranked number 4.
The list recognizes companies demonstrating transparency and accountability in highly competitive industries. This is the seventh time Entergy has been named to the list.
"Being recognized as one of the country's best corporate citizens is a positive sign that Entergy is living up to its vision, We Power Life," said Leo Denault, Entergy's chairman and chief executive officer. "Our outstanding employees are providing safe, reliable and affordable electricity and natural gas. I am proud to say that the Entergy team is also powering the communities we serve through volunteerism, grants, economic development and environmental improvements. As a company, our mission is to add sustainable value for our four stakeholders – owners, customers, employees and communities. The efforts for which we are being recognized are consistent with that mission. I want to thank our more than 13,000 dedicated employees who helped make this honor possible."
The 100 Best Corporate Citizens List includes companies who meet 260 criteria in the areas of environment, climate change, employee relations, human rights, corporate governance, financial performance, and philanthropy and community support. Along with philanthropy, Entergy's highest-ranked areas are environment, climate change and employee relations.
CR Magazine is America's leading voice on corporate responsibility, providing case studies, analyzing best practices and tracking trends. "Each year, we measure the most transparent companies who report on their responsible practices," said Elliot Clark, CEO of CR Magazine. "Our goal is to advance corporate accountability and responsibility."
Learn more about Entergy's sustainable business practices in the company's 2015 integrated report.
Entergy Corporation is an integrated energy company engaged primarily in electric power production and retail distribution operations. Entergy owns and operates power plants with approximately 30,000 megawatts of electric generating capacity, including nearly 10,000 megawatts of nuclear power. Entergy delivers electricity to 2.8 million utility customers in Arkansas, Louisiana, Mississippi and Texas. Entergy has annual revenues of approximately $11.5 billion and more than 13,000 employees.
-30-
entergy.com
twitter: @Entergy
facebook.com/entergy
---