News Center > Entergy Corporation Recognized by CDP as S&P; 500 Leader for Corporate Action on Climate Change
For Immediate Release
Entergy Corporation Recognized by CDP as S&P; 500 Leader for Corporate Action on Climate Change
09/23/2014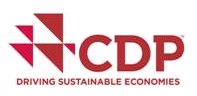 NEW YORK CITY – Entergy Corporation (NYSE:ETR) has been recognized as a leader among S&P 500 companies by environmental non-profit CDP for its actions to reduce carbon emissions and mitigate the business risks of climate change. The company was also recognized for the depth and quality of climate change data it disclosed to investors and the global marketplace.
CDP, the world's only global environmental disclosure system, is announcing these achievements in the CDP S&P 500 Climate Change Report 2014, which presents new analysis linking S&P 500 industry leaders with financial outperformance.
Entergy provided information at the request of 767 investors, representing more than $92 trillion in assets, through CDP's climate change program. The program facilitates corporate management and reporting of greenhouse gas emissions and climate-related risks and opportunities. 
This is the second consecutive year Entergy has achieved a position on CDP's S&P 500 Climate Performance Leadership Index (CPLI). This is the 10th time in 11 years the company has been named to CDP's S&P 500 Climate Disclosure Leadership Index (CDLI).
These annual indexes spotlight companies listed on the Standard & Poor's 500 Index (S&P 500) that have demonstrated a commitment to managing climate change by integrating it into their business strategy, taking actionable steps to mitigate climate-related risk, and demonstrating a high level of transparency and data quality in their disclosure of climate-related information.
Company disclosures to CDP are assessed against CDP's respected scoring methodology. The CPLI showcases companies that receive the highest band of "A" for their climate performance assessment. This score evaluates how companies are measuring, verifying and managing their carbon footprints. Thirty-four S&P 500 companies are featured in the 2014 CPLI.
Company disclosures to CDP for the CDLI are scored on a scale of 100 for completeness and data quality. High scores indicate that companies provided robust climate data and conveyed a strong understanding of corporate climate-related issues. The companies in the top 10% for disclosure scores are awarded a position on the CDLI. This year, the S&P 500 CDLI features companies that earned a score of 97 or higher, demonstrating the high regard that leading companies hold for the collection and communication of climate change information for their investors. Sixty-three S&P 500 companies are featured in the 2014 S&P 500 CDLI.
CDP performance scores provide a tool for institutional investors and stakeholders to assess and track corporate efforts to mitigate climate change. Scores are communicated to investors and other decision makers through various channels, including Bloomberg terminals, to help them evaluate corporate preparedness for changing market demands and emissions regulation.
Paul Simpson, Chief Executive Officer of CDP, comments: "Global greenhouse gas emissions continue to rise, and we face steep financial risk if we do not mitigate them. The business case for action to reduce climate change and the need for disclosure of corporate climate change impacts and strategies to reduce them has never been stronger or more urgent. For this reason we congratulate those businesses that have achieved a position on both CDP's S&P 500 Climate Performance Leadership Index and Climate Disclosure Leadership Index. These companies are responding to market demand for environmental accountability and at the same time are making progress towards the realization of sustainable economies."
The CDP S&P 500 Climate Change Report 2014, and a full list of companies featured in the S&P 500 CPLI, can be found at www.cdp.net.  
###
About Entergy Corporation
Entergy Corporation is an integrated energy company engaged primarily in electric power production and retail distribution operations. Entergy owns and operates power plants with approximately 30,000 megawatts of electric generating capacity, including more than 10,000 megawatts of nuclear power, making it one of the nation's leading nuclear generators. Entergy delivers electricity to 2.8 million utility customers in Arkansas, Louisiana, Mississippi and Texas. Entergy has annual revenues of more than $11 billion and approximately 14,000 employees.
About CDP
CDP is an international, not-for-profit organization providing the only global system for companies and cities to measure, disclose, manage and share vital environmental information. CDP works with market forces, including 767 institutional investors with assets of US$92 trillion, to motivate companies to disclose their impacts on the environment and natural resources and take action to reduce them. CDP now holds the largest collection globally of primary climate-change, water and forest risk commodities information and puts these insights at the heart of strategic business, investment and policy decisions. 
Please visit www.cdp.net or follow us @CDP to find out more.
---