News Center > Entergy Corporation Releases 2015 Integrated Report
For Immediate Release
Entergy Corporation Releases 2015 Integrated Report
03/27/2016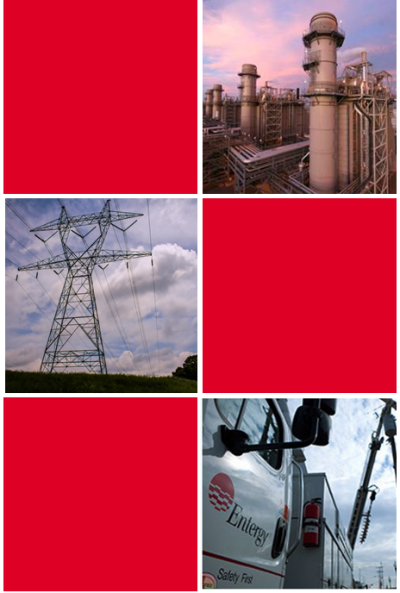 Company's Clear Vision, Clear Progress Highlighted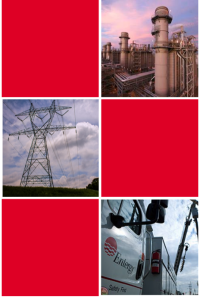 NEW ORLEANS – Entergy Corporation (NYSE: ETR) released its 2015 Integrated Report,  Clear Vision, Clear Progress, providing an overview of the company's financial, operational, environmental and social performance. The report, available online at integratedreport.entergy.com, focuses on how the company is delivering on its commitment to create sustainable value for all its stakeholders.
"Two years ago, we set a clear vision for our company: We Power Life," said Chairman and CEO Leo Denault. "This vision directs our mission of operating a world-class energy business that creates sustainable value for our owners, customers, employees and communities. In 2015, employees across our company pulled together to achieve an aggressive to-do list while responding to multiple challenges. By aiming high and acting in the long-term interests of our stakeholders, we demonstrated our commitment to Entergy's vision and mission, with clear results."
The report highlights Entergy's accomplishments in 2015 through compelling narrative and captivating photographs and video. Plans for continuing to drive success in 2016 are also detailed in the integrated report.
Entergy Corporation is an integrated energy company engaged primarily in electric power production and retail distribution operations. Entergy owns and operates power plants with approximately 30,000 megawatts of electric generating capacity, including nearly 10,000 megawatts of nuclear power. Entergy delivers electricity to 2.8 million utility customers in Arkansas, Louisiana, Mississippi and Texas. Entergy has annual revenues of approximately $11.5 billion and more than 13,000 employees.
-30-
Entergy.com
Facebook.com/Entergy
Twitter.com/Entergy
---