News Center > Entergy Crews from Across Louisiana Head to Florida to Aid in Irma Restoration
For Immediate Release
Entergy Crews from Across Louisiana Head to Florida to Aid in Irma Restoration
09/09/2017
Michael Burns
|
504-576-4132
|
mburns@entergy.com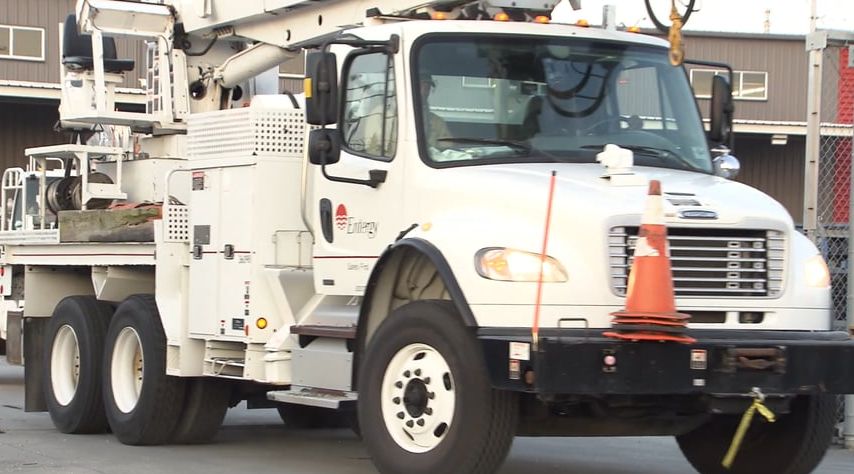 BATON ROUGE, La. – Approximately 250 Entergy employees and contractors from across Louisiana left Sunday morning for northwest Florida, so they are positioned to quickly begin restoring power to Florida residents once Hurricane Irma moves out of the state.
The Louisiana crews are part of the more than 650 Entergy and contract personnel from Louisiana, Mississippi and Arkansas headed to Florida to help Florida Power & Light in its restoration efforts.
The Louisiana crews are expected to stop in the Pensacola, Fla., area Sunday night before driving to Orlando once it is safe to travel Monday.  From there, Florida Power & Light will send the crews where they are most needed.
"We've been the beneficiaries of help from other utilities multiple times, and we're glad to return the favor," said Dennis Dawsey, Entergy's vice president of customer service in Louisiana. "Irma is expected to do significant damage in Florida, but our crews are ready to do all they can to get communities back on their feet. Entergy employees know firsthand how important it is to safely and quickly restore power so people can start the recovery process following a major storm."
Entergy's utility companies participate in mutual assistance agreements with utilities from across the country as well as within the Entergy family. When companies need assistance after storms, restoration workers are sent to help safely restore power to customers. Entergy Texas was the most recent beneficiary of the agreements following Hurricane Harvey, receiving help from Entergy crews from Louisiana, Arkansas, and Mississippi as well as other utilities.
Entergy Louisiana, LLC provides electric service to more than 1 million customers and natural gas service to more than 93,000 customers in the greater Baton Rouge area. With operations in southern, central and northeastern Louisiana, the company is a subsidiary of Entergy Corporation.
Entergy Corporation is an integrated energy company engaged primarily in electric power production and retail distribution operations. Entergy owns and operates power plants with approximately 30,000 megawatts of electric generating capacity, including nearly 9,000 megawatts of nuclear power. Entergy delivers electricity to 2.9 million utility customers in Arkansas, Louisiana, Mississippi and Texas. Entergy has annual revenues of approximately $10.8 billion and nearly 13,000 employees.
B-ROLL AVAILABLE
B-roll of Entergy crews leaving from both New Orleans and Slidell Sunday morning is available here. The footage includes two soundbites from Ryan Price, an operations coordinator with Entergy New Orleans.
-30-
Twitter: @EntergyLA
---