News Release > Entergy Donates Historic Governor Hunt House to Town of Vernon Non-Profit
For Immediate Release
Entergy Donates Historic Governor Hunt House to Town of Vernon Non-Profit
12/16/2019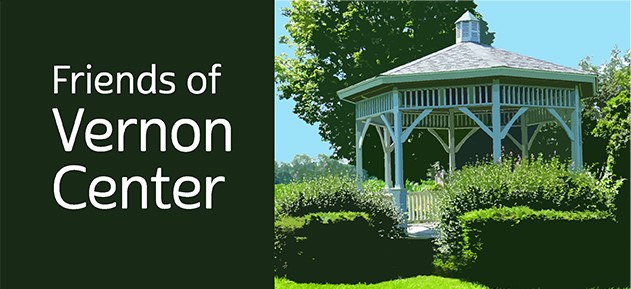 VERNON, VT. – Entergy Corporation announced today it is donating the 18th-century Governor Hunt House to the  Friends of Vernon Center, a non-profit organization formed to revitalize the Town of Vernon.
"Entergy is fulfilling the commitments it made to the community following the closure of the Vermont Yankee Nuclear Power Station. Vernon has always been a strong supporter of VY and home to many VY employees. We're delighted to see this historic building put to good use by the community," said Entergy Government Affairs Director Joe Lynch.
"Vernon is delighted to receive from Entergy the donation of the Governor Hunt House, a prominent part or our town's history, as well as a great place to establish a community center. We hope the house will form one of the anchors of a new village center for Vernon, which the Friends of Vernon Center is working to create," said Friends of Vernon Center President Arthur Miller.
The donation includes two vacant lots adjacent to the building. The Friends of Vernon Center will own and operate the Governor Hunt House, on behalf of the Vernon community, as a community center in which many activities can take place. This is part of the larger mission of FVC, which is to envision, plan and promote the establishment of a village center in the Town of Vernon, Vt., for the benefit of the town's residents and visitors.
Entergy acquired the house in 2002 when Entergy Nuclear Vermont Yankee, LLC  purchased the adjacent Vermont Yankee plant from Vermont Yankee Nuclear Power Corp. Vermont Yankee ceased producing power in December, 2014 and was sold in January 2019 to NorthStar Group Services for decommissioning.
Under the terms of the sale to NorthStar, Entergy retained ownership of the Governor Hunt House.
Background Information
Entergy Corporation is an integrated energy company engaged primarily in electric power production and retail distribution operations. Entergy owns and operates power plants with approximately 30,000 megawatts of electric generating capacity, including nearly 9,000 megawatts of nuclear power. Entergy delivers electricity to 2.9 million utility customers in Arkansas, Louisiana, Mississippi and Texas. Entergy has annual revenues of $11 billion and approximately 13,500 employees. Additional information is available at entergy.com.
The Town of Vernon (vernonvermont.org) is located in Windham County, Vt. A rural, scenic community, its population was 2,206 as of the 2010 census. The town was chartered in 1672 as part of the Massachusetts Grant. In 1753, the area was granted as Hinsdale and in 1802 the Vermont legislature changed the town's name to Vernon, reportedly at the suggestion of Lavinia Swan Hunt, Lt. Gov. Jonathan Hunt's wife.
Friends of Vernon Center (www.vernoncenter.org) was formed to envision, plan, and promote the establishment of a village center in Vernon, Vermont, for the benefit of the town's residents and visitors.
-30-
---