News Center > Entergy Earns EEI 2013 Emergency Recovery and Assistance Awards
For Immediate Release
Entergy Earns EEI 2013 Emergency Recovery and Assistance Awards
03/05/2014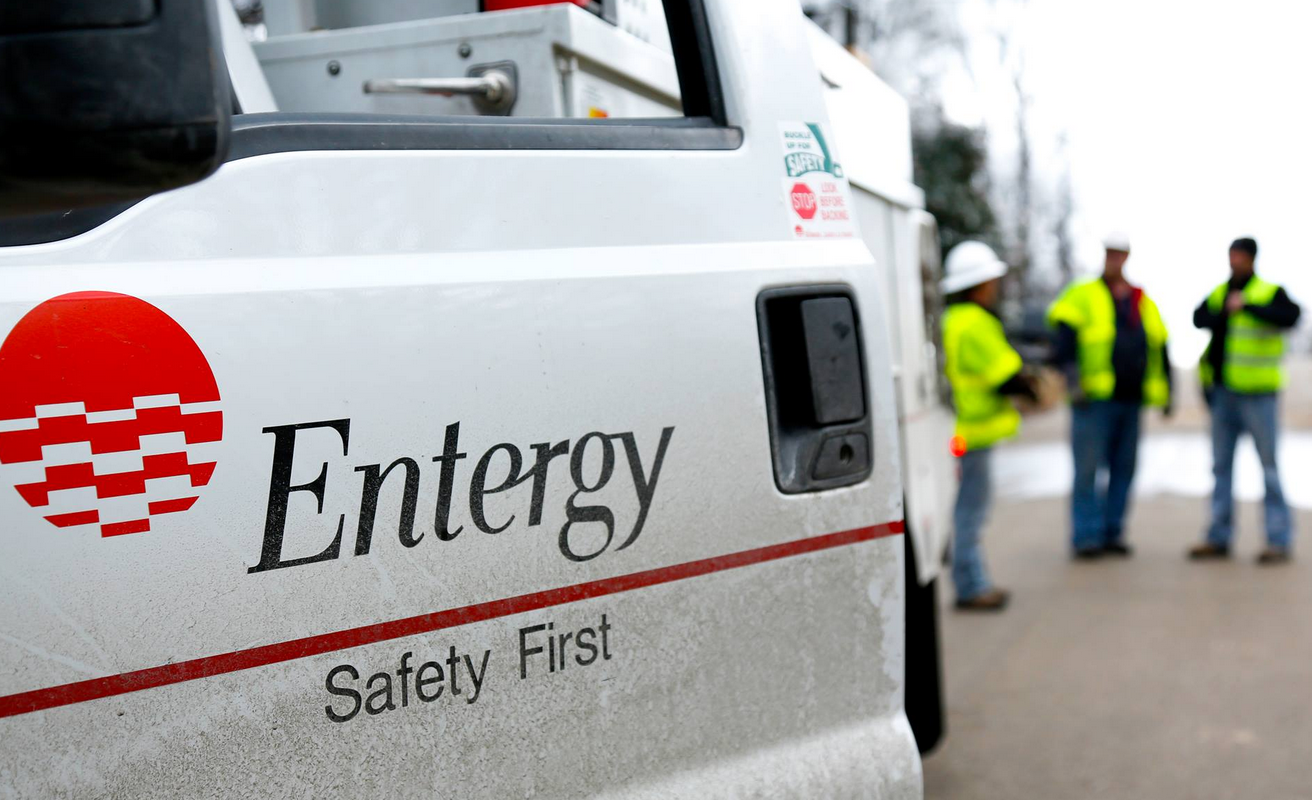 NEW ORLEANS – The Edison Electric Institute today awarded Entergy Corporation with the association's Emergency Recovery Award and Emergency Assistance Award. These honors recognize Entergy's exceptional power restoration efforts after a widespread winter storm and tornadoes in December 2012 and its assistance to Alabama Power after severe storms in March 2013.
This is the 16th consecutive year Entergy has received an EEI national storm restoration award. Including this year's two honors, Entergy has received 21 awards from EEI during the past 16 years for its restoration and mutual assistance work.
The awards are presented annually to EEI member companies to recognize their extraordinary efforts to restore power to customers and for assisting other utility companies after severe weather conditions and natural events.
"We're the only utility in the country to receive at least one of these awards every year since they were initiated," said Greg Grillo, system storm incident commander for Entergy. "Year after year, the skill and dedication of our employees earn not only national recognition, but the appreciation of thousands of our customers."
Entergy earned the Emergency Recovery Award for its outstanding effort in restoring power to customers during the 2012 holiday season. An Arkansas winter storm and severe thunderstorms and tornadoes in Louisiana, Mississippi and Texas left more than 208,000 customers without power on Christmas Day. Entergy, supported by additional workers from other utilities and contractors from 17 states, worked through harsh conditions for eight days to replace 236 miles of distribution line, 591 transformers and 1,021 distribution poles, fully restoring power.
The company also received the Emergency Assistance Award for its aid to Alabama Power in March 2013, when a derecho with straight-line winds, lightning and hail caused power outages for more than 220,000 customers. After restoring power to its own Mississippi customers, Entergy sent 453 workers and support personnel to Alabama to help in extensive restoration efforts over a four-day period.
"Entergy's own recovery efforts and its assistance to Alabama Power demonstrate the strength of the industry's mutual assistance network and its commitment to serving customers, regardless of service territory," said EEI President Tom Kuhn. "We commend the crews who braved dangerous conditions in the wake of these storms, as they diligently worked to safely and quickly restore service."
EEI is the association that represents all U.S. investor-owned electric companies. Its members provide electricity for 220 million Americans, operate in all 50 states and the District of Columbia, and directly employ more than 500,000 workers. EEI has 70 international electric companies as affiliate members, and 250 industry suppliers and related organizations as associate members.
Entergy Corporation is an integrated energy company engaged primarily in electric power production and retail distribution operations. Entergy owns and operates power plants with approximately 30,000 megawatts of electric generating capacity, including more than 10,000 megawatts of nuclear power, making it one of the nation's leading nuclear generators. Entergy delivers electricity to 2.8 million utility customers in Arkansas, Louisiana, Mississippi and Texas. Entergy has annual revenues of more than $11 billion and approximately 14,000 employees.
-30-
Entergy.com 
Facebook.com/Entergy
Twitter.com/Entergy
---