News Center > Entergy Funds New Engineering Lab at the University of New Orleans
For Immediate Release
Entergy Funds New Engineering Lab at the University of New Orleans
02/24/2016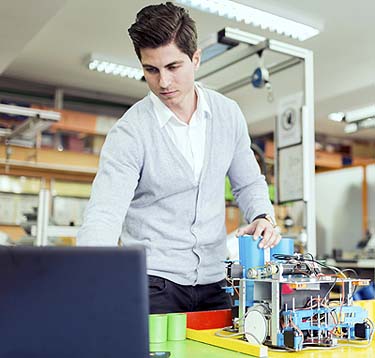 CONTACT
Charlotte J. Cavell
(504) 576-4132
ccavell@entergy.com
Adam Norris
(504) 280-6939
amnorris@uno.edu
Company donation to encourage practical hands-on learning
 
NEW ORLEANS -- Entergy's transmission business unit is donating $100,000 to the University of New Orleans to enhance what electrical engineering students learn in the classroom. The gift is being presented in honor of National Engineers Week (Feb. 21-27), an annual observance created to celebrate how engineers make a difference in our world and bring engineering to life for kids, educators and parents.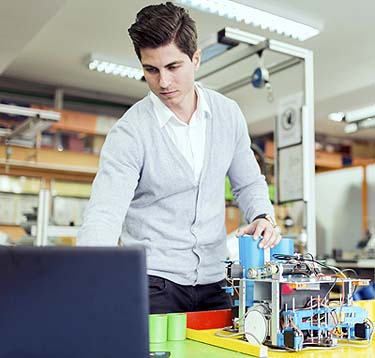 The gift, which will fund the new Entergy Energy Conversion Lab, will be presented to university officials at the Feb. 25 New Orleans Pelicans vs. Oklahoma City Thunder basketball game by Charles Rice, president and CEO of Entergy New Orleans, Inc., and Jim Schott, vice president of transmission for Entergy Services, Inc.
In the lab, students will receive hands-on experience with power equipment such as transformers and rotating electrical machinery. They will use detailed wiring diagrams to connect machines to power sources, loads and meters, performing experiments that demonstrate operational and loading characteristics.
"It's an exciting time to be an engineer," said Paul Olivier, Entergy manager of configuration and controls. Olivier, a UNO alumnus, serves on the school's engineering advisory council, and is the outgoing chair of the group. "The energy industry is going through a transformation, and we're seeing big investments in the electric grid nationwide. Engineers are at the heart of how we'll build the grid of the future, and our collaboration with UNO is part of that effort."
This isn't the first time Entergy has teamed up with the university to foster the workforce of the future. In 2008, Entergy donated $1.2 million to UNO to create an endowed chair in power systems engineering.
"Entergy is providing resources crucial to our educational and research missions," said Dr. Dimitrios Charalampidis, professor and chair of UNO's electrical engineering department. "In addition, partnerships like this help us steer education and research toward the needs of the real world. So this collaboration doesn't just help us equip students with the necessary knowledge and skills to join the workforce immediately upon graduation. It also provides the industry with new employees who are well-prepared and can seamlessly contribute to current operations."
This donation is part of the company's ongoing commitment to education with a special focus on STEM (science, technology, engineering and mathematics).  Entergy and the Entergy Charitable Foundation contribute approximately $4 million annually to support education in communities served by Entergy.
"We have a very valuable partnership with UNO," Schott noted. "They continue to be a great source of new engineers for Entergy, and they offer a unique electrical engineering program, both for the city of New Orleans and the region. This new gift, as well as the endowed chair at UNO, is an example of our commitment to maintaining the development of high-quality engineering professionals in the city of New Orleans."
Collaborations with universities also give current Entergy employees the opportunity to stay involved in their communities and at their alma maters, mentoring the next generation of utility leaders.
"Our work with UNO, and with other colleges and universities within our service area, is very important to us," added Olivier. "We want to make sure these engineering departments are healthy. These schools provide a good education and fill important niches, both within our workforce-planning strategy and the communities we serve."
UNO currently offers the only civil, electrical and mechanical engineering programs in the New Orleans area. It remains a valuable employee-recruitment source for Entergy. In the company's transmission business unit alone, about 50 employees received their education at UNO.
Entergy Corporation is an integrated energy company engaged primarily in electric power production and retail distribution operations. Entergy owns and operates power plants with approximately 30,000 megawatts of electric generating capacity, including nearly 10,000 megawatts of nuclear power. Entergy delivers electricity to 2.8 million utility customers in Arkansas, Louisiana, Mississippi and Texas. Entergy has annual revenues of approximately $11.5 billion and more than 13,000 employees.
The University of New Orleans is a major research university in one of the world's most fascinating cities. For more than 50 years, it has been one of the city's foremost public resources, offering a diverse set of world-class, research-based programs, advancing shared knowledge and adding to the city's industry, culture and economy. Since 1958, UNO has educated students from all 64 Louisiana parishes, all 50 states in the United States and more than 130 countries. Today UNO offers more than 40 undergraduate and pre-professional programs and more than 40 graduate programs.
-30-
entergy.com
facebook.com/Entergy
Twitter: @Entergy
---