News Release > Entergy Louisiana, Baton Rouge Area Foundation Partner to Help Fuel the Fight
For Immediate Release
Entergy Louisiana, Baton Rouge Area Foundation Partner to Help Fuel the Fight
04/07/2020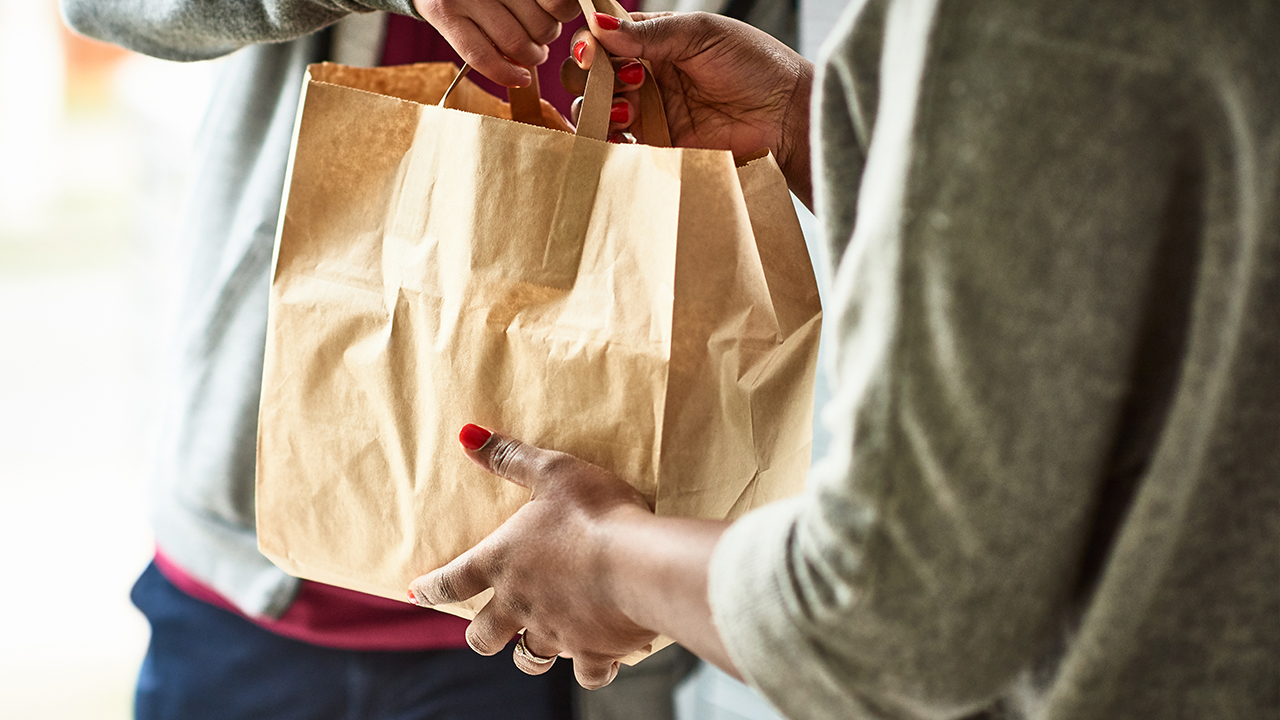 BATON ROUGE, La. – Entergy Louisiana, in partnership with the Baton Rouge Area Foundation, ExxonMobil, LMOGA Foundation, the Blue Cross and Blue Shield of Louisiana Foundation and Humana, is stepping up by Fueling the Fight in the Capital Region, providing up to $290,000 in much-needed relief funds for those affected by the COVID-19 pandemic.
Entergy Louisiana has created and donated $100,000 to a specialized BRAF fund called Fueling the Fight  to cover the cost of food and labor associated with providing meals to front-line hospital workers and nonprofit organizations in need of assistance. The company will also match individual donations up to $50,000 and has asked other corporations in the area to give as well. So far, the Blue Cross and Blue Shield of Louisiana Foundation and Humana have each pledged an additional $50,000. ExxonMobil Baton Rouge and the ExxonMobil Pipeline Company are together donating a total of $40,000 in the first wave of contributions. ExxonMobil is also supporting local relief efforts by providing gas card donations to area hospitals and nonprofits.
"As one of the largest businesses in the Baton Rouge area, this is simply us doing the right thing," said Phillip May, president and CEO of Entergy Louisiana. "We pride ourselves on being there when our communities need us, and this is us simply answering that call. Through this donation, we're able to help out such a wide array of people, and I'm thrilled our business partners are pitching in to do the same."
The meals will be provided by restaurants associated with the Better Together Restaurant Coalition, and will serve the dual purpose of helping to keep individuals in the restaurant industry employed while feeding people and organizations directly involved in fighting health issues and nutritional needs associated with COVID-19. The Louisiana Mid-Continent Oil and Gas Association will help coordinate entities in need of assistance while the Better Together Restaurant Coalition will assist in coordination of the the restaurants engaging in preparation and delivery of meals.
"This is one of the greatest examples of a community coming together that I've been a part of," said Jody Montelaro, vice president of public affairs for Entergy Louisiana. "Partners such as Blue Cross, Humana, ExxonMobil and LMOGA Foundation are examples of our large-business community pulling resources together to keep medical care and charitable organizations going strong during this time of need. We recognize that there are many others already doing great things in our community and we wanted to provide companies and individuals with an additional option to help out in this endeavor."
Individuals wishing to give can do so online at BRAF.org. Companies interested in contributing to this relief effort should contact either Jody Montelaro at 225-381-5865 or via email at jmontel@entergy.com or Deborah Sternberg at 225-236-7227 or dsternberg@gmail.com. Non-profit organizations in need of assistance should reach out to Ashley Cain of LMOGA Foundation at 225-387-3205 or Ashley.Cain@LMOGA.com.
To date, Entergy's shareholders have committed more than $1 million to the COVID-19 response, including a  given $700,000 to the corporation's COVID-19 Relief Fund, assisting local United Way partners and other nonprofit agencies to provide aid to working families experiencing financial hardships as a result of the pandemic. More information on the relief fund and Entergy's response to COVID-19 can be found at entergy.com/covid-19.
About Entergy Louisiana
Entergy Louisiana, LLC provides electric service to more than 1 million customers and natural gas service to more than 93,000 customers in the greater Baton Rouge area. It has operations in southern, central and northern Louisiana.
About Entergy Corporation
Entergy Corporation is an integrated energy company engaged primarily in electric power production and retail distribution operations. Entergy owns and operates power plants with approximately 30,000 megawatts of electric generating capacity, including nearly 9,000 megawatts of nuclear power. Entergy delivers electricity to 2.9 million utility customers in Arkansas, Louisiana, Mississippi and Texas. Entergy has annual revenues of $11 billion and approximately 13,600 employees.
About BRAF
Created in 1964, the Foundation has one simple goal: to help philanthropists pursue their causes for bettering the lives of the people of South Louisiana. The Baton Rouge Area Foundation unites human and financial resources to enhance the quality of life in Southern Louisiana.
-30-
Twitter: @EntergyLA
---