News Release > Entergy Louisiana and Entergy New Orleans partner with local nonprofits to help families in need
For Immediate Release
Entergy Louisiana and Entergy New Orleans partner with local nonprofits to help families in need
12/22/2022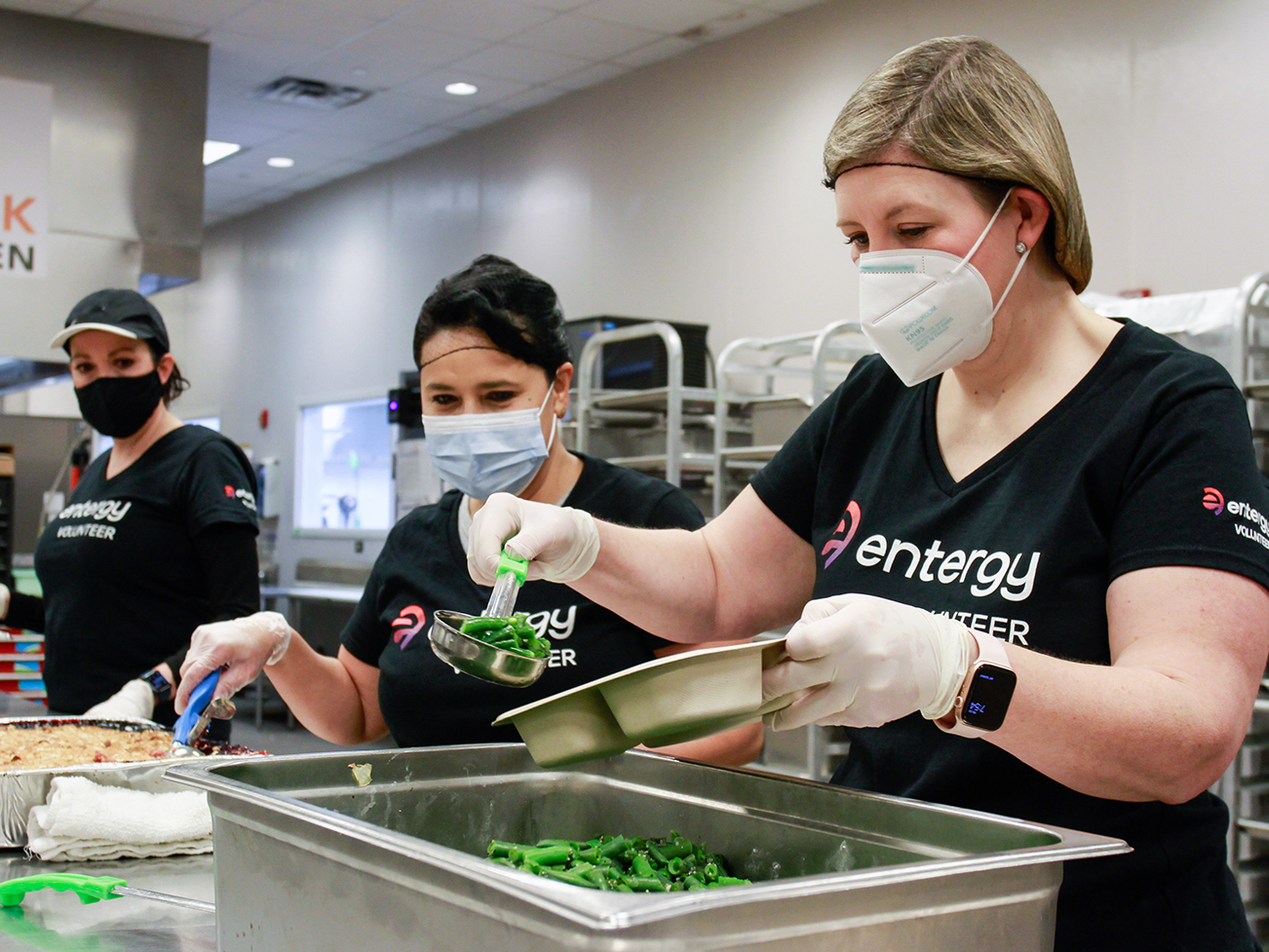 NEW ORLEANS — Entergy's Louisiana utilities provided more than $200,000 to local food pantries and nonprofits to address food insecurity in local communities this year.  Partnering organizations helped provide nutritious foods and other primary necessities to thousands of families across the state.
Examples of organizations Entergy Louisiana and Entergy New Orleans have partnered with this year include:
Abraham's Tent Association
Blessed to Be a Blessing
Bogalusa HELP Center
Care Help of Sulphur
Catholic Charities of the Diocese of Houma-Thibodaux
City of Kenner Food Bank
Food Bank of Northeast Louisiana Inc
For the Love of Nola Food Pantry
Market Umbrella Organization
Mighty Moms – Denham Springs
Our Daily Bread of Tangipahoa
Salvation Army
Second Harvest Food Bank
Zion Helping Hands Inc
Hunger, according to Feeding Louisiana, affects every parish and community across the state. And according to Urban Footprint's statistical analysis, one in five Louisianans experienced food insecurity or struggled to put food on the table in 2021.
"Community is everything," said Phillip May, Entergy Louisiana president and CEO. "It isn't just a place where homes, streets and even utility poles and powerlines exist, but it's the idea that people can come together, share experiences and help one another with everyday life. That's what community is all about and why we're so proud to partner with nonprofits to make sure Louisianans in need are provided with nutritious food not only during the holidays, but throughout the year."
"Louisiana has one of the country's highest rates of food insecurity, especially among children," said Deanna Rodriguez, Entergy New Orleans president and CEO. "As a company headquartered in Louisiana and members of this community, we must come together to identify opportunities to help. All families should have access to healthy food year-round. That is why we are committed to working with our local community partners to help provide meals to seniors, children and families in need across the state,"
Learn more about Louisiana food pantries by visiting https://www.foodpantries.org/st/louisiana or https://www.feedinglouisiana.org/get-help.
About Entergy Louisiana
Entergy Louisiana, LLC provides electric service to more than 1 million customers in 58 parishes and natural gas service to more than 94,000 customers in Baton Rouge, Louisiana.
About Entergy New Orleans
Entergy New Orleans, LLC is an electric and gas utility that serves Louisiana's Orleans Parish. The company provides electricity to more than 209,000 customers and natural gas to more than 110,000 customers.
Both companies are subsidiaries of Entergy Corporation, an integrated energy company engaged in electric power production, transmission and retail distribution operations. Entergy delivers electricity to 3 million utility customers in Arkansas, Louisiana, Mississippi and Texas. Entergy owns and operates one of the cleanest large-scale U.S. power generating fleets with approximately 30,000 megawatts of electric generating capacity, including 7,000 megawatts of nuclear power. Headquartered in New Orleans, Louisiana, Entergy has annual revenues of $10 billion and approximately 12,000 employees.
---