News Center > Entergy Louisiana to Provide 75 Megawatts of Power to Two Chemical Plants
For Immediate Release
Entergy Louisiana to Provide 75 Megawatts of Power to Two Chemical Plants
06/07/2016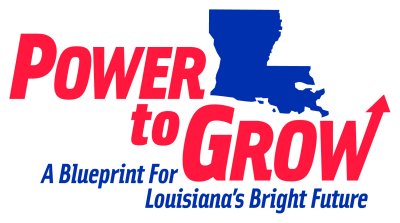 New facilities to be located in Lake Charles
BATON ROUGE, LA – Entergy Louisiana, LLC has entered into two agreements to supply power to LACC, LLC and Lotte Chemical Louisiana LLC facilities in southwest Louisiana.
Under the contract, Entergy Louisiana could supply up to 30 megawatts of power monthly to LACC's ethylene cracker facility, as well as 45 megawatts of power to Lotte's mono-ethylene glycol (MEG) plant. Both chemical plants will be located on the same piece of property in Lake Charles.
"Entergy Louisiana is proud to partner with LACC and Lotte to power these state-of-the-art facilities," said Phillip May, Entergy Louisiana president and CEO. "With our largest single transmission project in Entergy history currently under construction in the Lake Charles area, this region literally has the power to grow."
LACC is a joint venture between Axiall Corporation, based in Atlanta, Georgia, and Lotte Chemical Corporation of South Korea. Both companies are recognized in the chemistry sector for their cutting-edge and ethical approach to operations.
When the LACC plant begins operations in late 2018, it will produce one million metric tons of ethylene per year. Upon completion of the MEG plant, Lotte plans to export more than 600 kilotons per year to customers abroad. The projects are a combined $3 billion investment.
According to Louisiana Economic Development (LED) the projects will create 215 new direct jobs, with the ethane cracker producing 135 new direct jobs with an average annual salary of $75,500, plus benefits. The MEG facility is expected to produce 80 new direct jobs with an average annual salary of $87,000, plus benefits.  LED estimates the combined projects will result in 1,892 new indirect jobs, for a total of more than 2,100 new jobs in Southwest Louisiana. In addition, Axiall will retain 1,600 existing workers in the Lake Charles area, and the company estimates 2,000 construction jobs will be created at peak building activity for the new plants.
The latest contracts emphasize Entergy's ongoing execution of its business strategy to grow the utility by investing capital in ways that benefit customers, including meeting economic development and other growth needs.
"These are large projects that are helping to fuel the economic success of the southwestern Louisiana Gulf Coast region," May said. "They are just two of the reasons why we are investing $159 million in the Lake Charles Transmission Project to provide 25 miles of high-voltage transmission lines and the facilities needed to support them."
Entergy's economic development efforts are a prime example of Entergy's vision statement "We power life."
"Entergy Louisiana provides safe, reliable and affordable power that industrial customers can count on.  In addition, Louisiana's highly skilled workforce and world-class intermodal infrastructure makes it an ideal location for industrial process manufacturing companies to successfully compete in the global market," said Ed Jimenez, Entergy Louisiana business and economic development director. "We welcome LACC and Lotte to southwest Louisiana and look forward to serving them as customers and as business partners."
Entergy Louisiana provides electric service to more than one million customers and natural gas service to nearly 93,000 customers in the greater Baton Rouge area. With operations in southern, central and northeastern Louisiana, the company is a subsidiary of Entergy Corporation.
Entergy Corporation is an integrated energy company engaged primarily in electric power production and retail distribution operations. Entergy owns and operates power plants with approximately 30,000 megawatts of electric generating capacity, including nearly 10,000 megawatts of nuclear power. Entergy delivers electricity to 2.8 million utility customers in Arkansas, Louisiana, Mississippi and Texas. Entergy has annual revenues of approximately $11.5 billion and more than 13,000 employees.
-30-
entergylouisiana.com
facebook.com/EntergyLA
Twitter: @EntergyLA
---