News Release > Entergy Mississippi, Inc. Opens $20-Million Distribution Operations Center
For Immediate Release
Entergy Mississippi, Inc. Opens $20-Million Distribution Operations Center
07/25/2018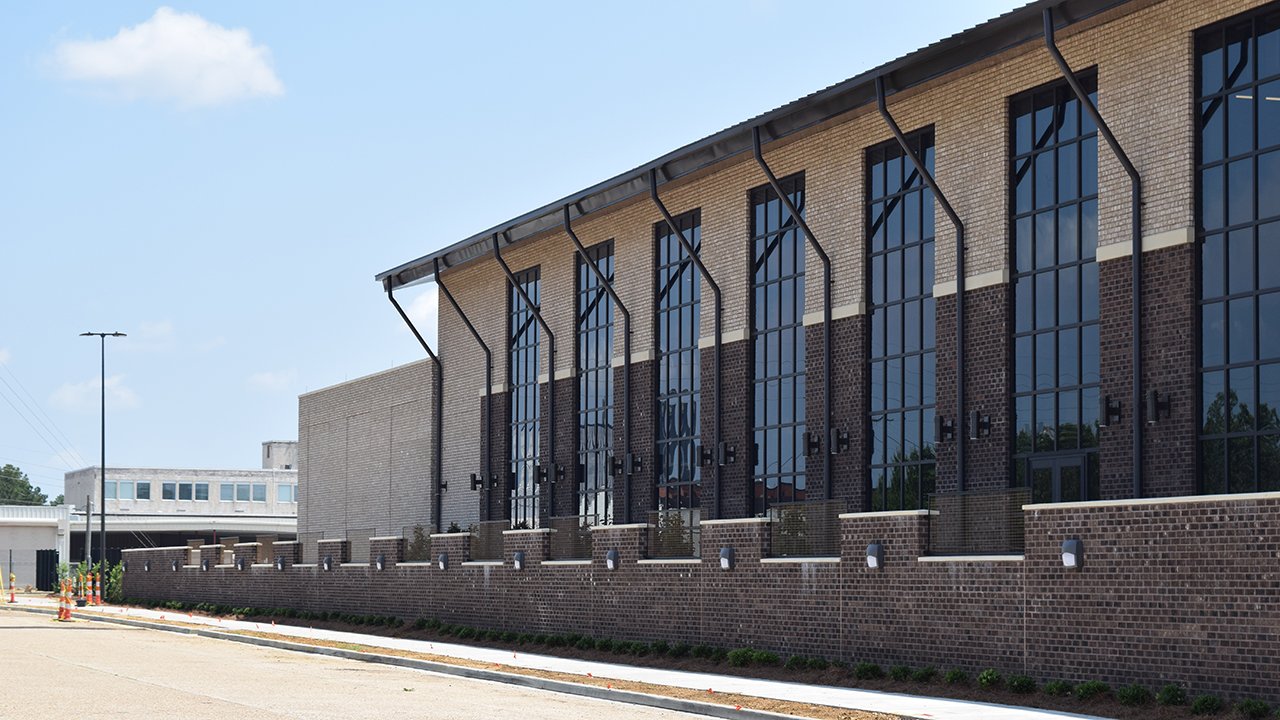 JACKSON, Mississippi--In time for the height of hurricane season, Entergy Mississippi has opened its $20-million South Street building. The renovated property houses its high-tech, high-security electric distribution operations center. This marks a significant milestone in the company's effort to modernize the grid and build the utility of the future.
The Brain of the Electric Grid
The 35,000-square-foot DOC manages thousands of miles of electric lines that serve more than 449,000 Mississippians. The state-of-the-art facility is the 'brain' of the electric grid.
"This is Entergy Mississippi's hub for reliability, resiliency and stability in our distribution grid," said Haley Fisackerly, Entergy Mississippi president and CEO. "It's designed to communicate with the entire grid. For example, once customers' automated meters are in place, we'll know the lights are out before a customer calls."
High-Tech, High-Security and State-of-the-Art
Entergy's electric operators helped design the new nerve center, shaping the workstations and technology that they will use to control the grid every day:
The two-story building has redundant data and power feeds to further enhance Entergy's disaster resiliency.
The DOC can shift operations to its sister companies if the company needs support after a major storm or other natural disaster.
Operators' desks light up in various colors, visually alerting operators to emergencies or high priorities.
Desks raise or lower automatically—a handy ergonomic feature for employees who work 12-hour shifts.
A training room includes a simulator that can mimic real-life storm scenarios.
The building also houses the company's war room, which is a command center for major restoration efforts. Other departments in the building include customer service, safety, engineering and more.
Commitment to the Capital City
Located in downtown Jackson, the investment underscores the company's commitment to the capital city. Entergy bought the property in the 1980s from Irby Co. When considering options for replacing the old DOC on Tombigbee Street, the company committed to the South Street property's renovation. Originally built as a warehouse, the new building still has some of the original architectural features. It houses some 74 employees and can house 150 workers supporting a major storm restoration.
"In the past three years, we've spent $1 billion to strengthen and modernize the grid," said Fisackerly. "This new DOC is one more way we're able to better serve customers on blue sky days and after major storms."
Entergy Mississippi, Inc. provides electricity to approximately 449,000 customers in 45 counties. Entergy Corporation is an integrated energy company engaged primarily in electric power production and retail distribution operations. Entergy owns and operates power plants with approximately 30,000 megawatts of electric generating capacity, including nearly 9,000 megawatts of nuclear power. Entergy delivers electricity to 2.9 million utility customers in Arkansas, Louisiana, Mississippi and Texas. Entergy has annual revenues of approximately $11 billion and more than 13,000 employees.
-30-
---