News Release > Entergy Mississippi Names Customer Service Managers
For Immediate Release
Entergy Mississippi Names Customer Service Managers
11/23/2021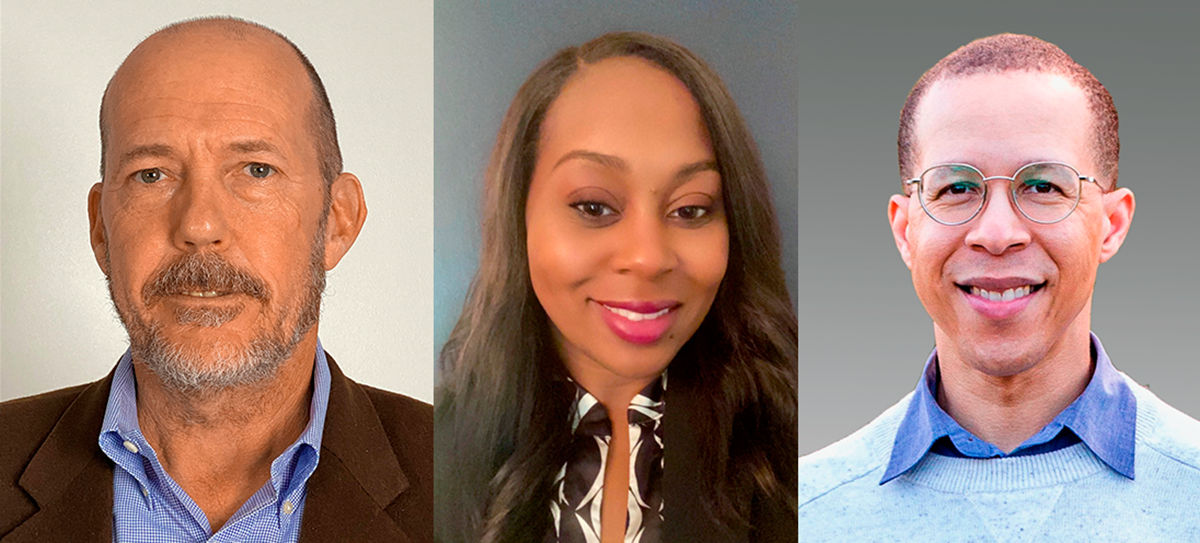 Johnston, Love and Upkins apply career experience to customer service positions
JACKSON, Mississippi – Entergy Mississippi, LLC has named three new leaders to its customer service team:
Robert Johnston, customer service manager II in Southaven, joined Entergy in 2015 as a lighting sales coordinator in Arkansas. He moved into the same role in New Orleans before becoming a customer service manager for Entergy New Orleans. Before Entergy, he spent more than 25 years at Memphis Light, Gas & Water, working in operations, customer service, economic development, residential services and marketing. Johnston has a bachelor's degree in business administration from the University of Memphis and an associate degree in electrical engineering technology from State Technical Institute at Memphis.
Victoria Love, customer service manager for Vicksburg and Port Gibson, joined Entergy Mississippi in 2009. She has worked as a customer service representative in Jackson and supported the Entergy Business Center and Verification Desk. Love also worked as a meter services specialist and distribution operator. Before joining Entergy, Love served in the U.S. Army Reserve for six years. She is a founding member of Best Friends Feeding, a Jackson-based nonprofit organization that provides meals and outreach services. Love attends Belhaven University where she is pursuing a bachelor's degree in business administration and management.
Curnis Upkins III joined Entergy in October as customer service manager II in Jackson. He has more than 10 years' experience with the Hinds County Economic Development Authority, where he was acting executive director and director of business development. Upkins also worked in economic development and program manager positions at the Area Development Partnership and Jackson State University, respectively. Upkins has served on the Historic Preservation Commission and the Mississippi Economic Development Council. He is a founding organizer of 1 Million Cups, a Jackson-area entrepreneurship event. Upkins earned a bachelor's degree in business administration from The University of Southern Mississippi and a master's degree in urban and regional planning from Jackson State University.
All three leaders oversee customer service and are responsible for a portfolio of managed accounts and relationships with municipalities, and community and civic organizations in their respective coverage areas.
 About Entergy Mississippi
Entergy Mississippi, LLC provides electricity to approximately 456,000 customers in 45 counties. Entergy Mississippi is a subsidiary of Entergy Corporation, an integrated energy company engaged in electric power production, transmission and retail distribution operations. Entergy delivers electricity to 3 million utility customers in Arkansas, Louisiana, Mississippi and Texas. Entergy owns and operates one of the cleanest large-scale U.S. power generating fleets with approximately 30,000 megawatts of electric generating capacity, including 7,000 megawatts of nuclear power. Headquartered in New Orleans, Louisiana, Entergy has annual revenues of $10 billion and approximately 12,500 employees. Learn more at entergy.com and follow @Entergy on social media.
-30-
---