News Release > Entergy Mississippi warns customers of search engine scams
For Immediate Release
Entergy Mississippi warns customers of search engine scams
05/18/2023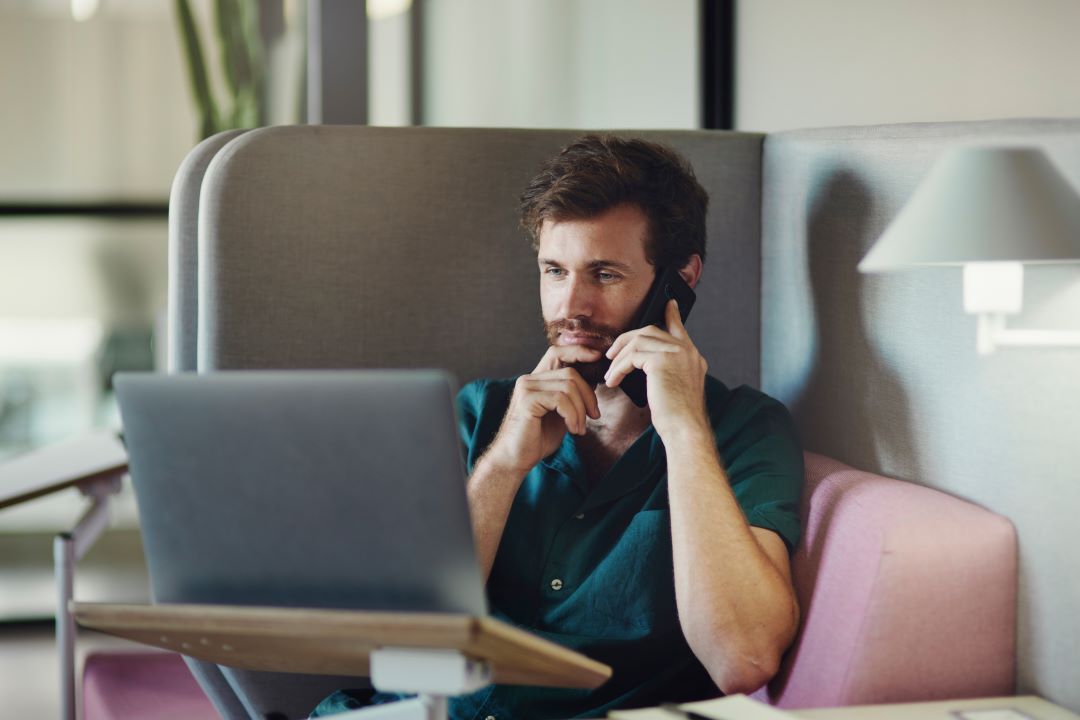 Only use Entergy website to find bill payment options
JACKSON, Miss. – Entergy Mississippi recognizes that many customers turn to search engines when looking for quick answers to their questions about utility services. But scammers are highly aware of these search habits, and plot ways to take advantage of customers' trust in online resources. Entergy Mississippi customers should only depend on information from Entergy's own sites to conduct business.
One online scam is duping customers with a website and phone number that look legitimate, but it's actually luring customers into a trap. When customers use the incorrect phone numbers they find online to pay their bills, the bad actors make fraudulent charges. And in some instances, the scammers have also used the victim's information to establish an account with Entergy, resulting in multiple charges to the person's bank account.
Customers can call 1-800-ENTERGY (1-800-368-3749) to speak with an Entergy customer service representative to create an account or to inquire about their current account. Customers can also go directly to www.entergy.com for links to stop, start or move service, pay your bill or access other account management programs.
"Unfortunately, scammers know the vulnerabilities of our customers, and have sophisticated tactics to do harm. But we are concerned for our customers' welfare and have reported this scam to the appropriate authorities," said Robbie Kemp, Entergy Mississippi vice president of customer service. "We also urge customers to be vigilant, as bad actors are persistent in their efforts to dupe customers. It's important for customers to educate themselves and safeguard their personal information to avoid falling victim to scams."
Here are some tips to help protect your personal information from scammers:
Do not use unauthorized payment methods. You should only use authorized payment options that are provided on myEntergy.com to make a bill payment transaction.
Never give out your banking information by email or phone. Entergy does not demand banking information by email or phone, or force you to provide this information to a representative as your only option.
Don't pay any Entergy bill with a gift card, cash reload card, wiring money or cryptocurrency. Entergy does not demand or accept gift cards like iTunes or Amazon, cash reload cards like MoneyPak, Vanilla, or Reloadit, or cryptocurrency like bitcoin.
Customers who believe they are a victim of this scam are encouraged to notify the proper authorities, such as the local police, the state attorney general's office, or the Better Business Bureau. If you believe your Entergy account has been affected, you should call 1-800-ENTERGY (1-800-368-3749) to speak with a customer service representative. For more information, visit www.entergy.com/scams.
About Entergy Mississippi
Entergy Mississippi, LLC provides electricity to approximately 461,000 customers in 45 counties. Entergy Mississippi is a subsidiary of Entergy Corporation, a Fortune 500 electric company. Entergy powers life for 3 million customers through our operating companies in Arkansas, Louisiana, Mississippi and Texas. We're investing in the reliability and resilience of the energy system while helping our region transition to cleaner, more efficient energy solutions. With roots in our communities for more than 100 years, Entergy is a nationally recognized leader in sustainability and corporate citizenship. Since 2018, we have delivered more than $100 million in economic benefits each year to local communities through philanthropy, volunteerism and advocacy. Entergy is headquartered in New Orleans, Louisiana, and has approximately 12,000 employees. For the latest news from Entergy, visit the Newsroom.
---