News Center > Entergy Named Climate Performance Leader
For Immediate Release
Entergy Named Climate Performance Leader
12/06/2015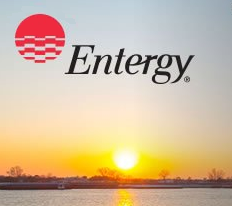 Company recognized for outstanding performance in operations, supply chain and disclosure.
New Orleans, La. -- Entergy Corporation's actions to address climate change have landed the company on the 2015 Climate "A" List of S&P 500 leaders in climate performance.  Entergy (NYSE: ETR) is the only U.S. utility included on the list, compiled by CDP. Formerly known as the Carbon Disclosure Project, CDP is an international, not-for-profit organization providing the only global system for companies and cities to measure, disclose, manage and share vital environmental information.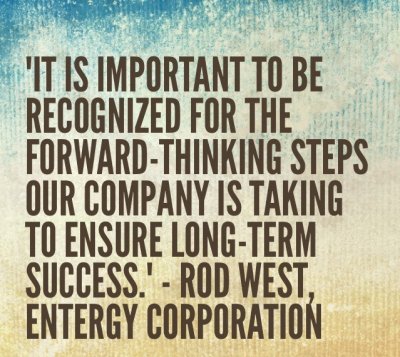 This is the third consecutive year Entergy has been named to the Climate "A" List. The Climate "A" List identifies the companies that are leading the way globally in their actions to reduce emissions, mitigate climate change and ensure adaptation and transparency. Of the nearly 2,000 companies from around the world participating in the assessment, 113 made the list, including 34 from the U.S.
Entergy was also one of four U.S. utilities named to the CDP U.S. Climate Disclosure Leadership Index. The top 10 percent of companies assessed are noted for providing comprehensive information about the measurement and management of their carbon footprint, their climate change strategy and risk management processes and outcomes. Since 2008, Entergy has been included on the disclosure index seven times.
Entergy's scores of 99 for disclosure and "A" rating in performance leadership extend to its supply chain organization. For comparison, of the 4,000 participating companies worldwide, the CDP supply chain averages were 60 for disclosure and a D rating for performance.
"Each year Entergy participates in the CDP assessment as a means of benchmarking and elevating our risk assessment, reviewing and adjusting our climate strategy and measuring our progress against our goals," said Rod West, Entergy's executive vice president and chief administrative officer. "Investors use these lists to identify companies that are well positioned to succeed in a low-carbon economy. It is important to be recognized for the forward-thinking steps our company is taking to ensure long-term success."
Entergy Corporation is an integrated energy company engaged primarily in electric power production and retail distribution operations. Entergy owns and operates power plants with approximately 30,000 megawatts of electric generating capacity, including nearly 10,000 megawatts of nuclear power, making it one of the nation's leading nuclear generators. Entergy delivers electricity to 2.8 million utility customers in Arkansas, Louisiana, Mississippi and Texas. Entergy has annual revenues of more than $12 billion and approximately 13,000 employees.
-30-
http://www.entergy.com
Twitter: @entergy
Facebook: www.facebook.com/entergy
---