News Center > Entergy Named a National Leader in Economic Development for 12th consecutive year
For Immediate Release
Entergy Named a National Leader in Economic Development for 12th consecutive year
09/11/2019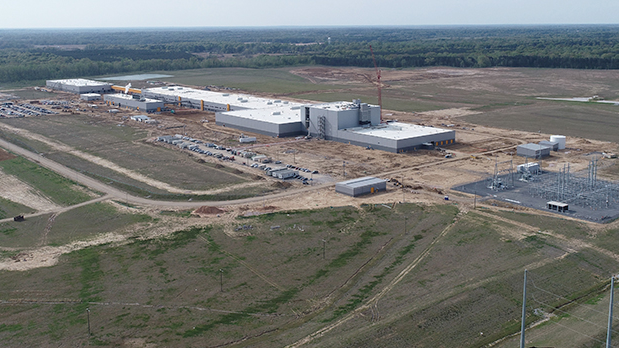 Entergy Mississippi plays vital role in job growth and workforce development
JACKSON, Mississippi – For 12 years running, Site Selection magazine has named Entergy Corporation as one of the nation's top utilities in economic development. The award is due to the vital role Entergy plays in economic development efforts across Arkansas, Louisiana, Mississippi and Texas.
"This is a tremendous honor that speaks directly to our commitment to bring jobs and growth to our communities," said Ed Gardner, Entergy Mississippi director of business and economic development. "In 2018 alone, Entergy Mississippi's work with state, regional and local partners helped create 1,256 jobs and attract $145 million in capital investment in the state."
Entergy Mississippi actively participates in economic development projects. It provides access to essential information companies need to locate, expand and promote their company. Entergy also provides help with site selection, project management, large projects and contracts.
The company helps ensure continued economic success in the state through financial support of education and workforce development. Entergy also supports its communities with training and grants that give them a competitive edge when attracting new jobs and investment. To learn more, visit goentergy.com.
Criteria used by Site Selection for its rankings include:
the use of innovative programs and incentives for business,
website tools and data, and
each utility's job-creating infrastructure and facility investment trends.
The ranking can be viewed on Site Selection's website.
Entergy Mississippi, LLC provides electricity to approximately 450,000 customers in 45 counties. Entergy Corporation (NYSE: ETR) is an integrated energy company engaged primarily in electric power production and retail distribution operations. Entergy owns and operates power plants with approximately 30,000 megawatts of electric generating capacity, including nearly 9,000 megawatts of nuclear power. Entergy delivers electricity to 2.9 million utility customers in Arkansas, Louisiana, Mississippi and Texas. Entergy has annual revenues of $11 billion and nearly 13,700 employees.
-30-
---