News Center > Entergy New Orleans to Begin $30 Million Transmission System Upgrade
For Immediate Release
Entergy New Orleans to Begin $30 Million Transmission System Upgrade
05/28/2015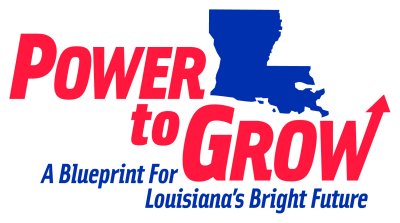 Project positions city for continued economic growth
NEW ORLEANS -- New Orleans will be positioned for continued economic growth and development when Entergy New Orleans, Inc. begins a $30 million technological upgrade to its electric power transmission system this summer. The project will enhance reliability, increase transmission capacity and help ensure the availability of affordable power now and into the future. Entergy will host a series of Power to Grow informational meetings starting in early June for the impacted areas.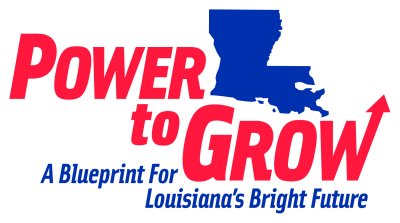 "This project represents a $30 million capital investment in the electric transmission infrastructure of New Orleans," said Charles Rice, president and CEO of Entergy New Orleans. "When completed, the city will have a technologically advanced system with increased capacity and reliability. To meet customers' growing energy needs, a transmission system upgrade of this magnitude is required to move more power with greater efficiency."
The transmission project is part of ongoing integrated resource planning for New Orleans, as Entergy is preparing to deactivate the aging Michoud generating facility, originally placed into service during the 1960s. These upgrades are required by the Midcontinent Independent System Operator prior to the planned 2016 Michoud deactivation. In addition, Entergy is also evaluating Michoud as a site for a future generation facility.
As a result, Entergy will complete the project in two phases, both originating on the west bank at the Entergy Ninemile generating facility. The first phase, Ninemile-Napoleon substation, will begin in July 2015 and will affect the Audubon Park, upper Magazine Street and Annunciation Street areas. The second phase, Ninemile-Derbigny substation, will begin in October 2015 and will primarily impact the Carrollton-Hollygrove area, including Cambronne Street, and through the outer portions of the Xavier University footprint.
Both phases will replace the existing 230 kilovolt transmission lines with a 3M™ aluminum conductor composite reinforced high-voltage wire that will move power more reliably and efficiently. Through the use of this advanced technology, Entergy minimizes the need to replace the existing steel poles while providing additional transmission capacity.
"We recognize that challenges may arise due to the layout and unique nature of our city, but we're prepared," Rice said. "Working with the community, government agencies and our crews, we are carefully preparing to safely execute our plan, keeping all lines of communication open. No project is so important that we can't and won't do it safely."
Since the top priority for this project is to have a safe, accident-free environment for both the public and project crews, Entergy has developed detailed on-site safety measures that will be tailored to meet the needs of the community and impacted areas.
"Progress is often inconvenient. We understand there is some fatigue in New Orleans regarding public infrastructure projects, but we know that New Orleanians are resilient and forward-thinking," Rice said. "They have proven that time and again over the last 10 years. We are confident that the end product will be a technologically superior, reliable and advanced electric power transmission system that will help support and grow the region's economy."
"As part of a comprehensive public outreach effort, Entergy will notify neighborhoods, businesses, institutions and government agencies of construction schedules as they are available," Rice said. "Project teams are developing vehicular, pedestrian and bicycle traffic plans, complete with maps and related timelines, in order to help the general public safely navigate around the work areas."
Power to Grow informational meetings for the project's first phase, Ninemile-Napoleon substation, are scheduled from 6-7:30 p.m. on Wednesday, June 3 at the Audubon Tea Room, 6500 Magazine St., and Thursday, June 4 at the NORDC Lyons Recreation Center, 624 Louisiana Ave. Additional informational meetings will be announced in the future.
Entergy New Orleans, Inc. is an electric and gas utility that serves Louisiana's Orleans Parish. The company provides electricity to more than 171,000 customers and natural gas to some 105,000 customers. Entergy New Orleans is a subsidiary of Entergy Corporation.
Entergy Corporation is an integrated energy company engaged primarily in electric power production and retail distribution operations. Entergy owns and operates power plants with approximately 30,000 megawatts of electric generating capacity, including nearly 10,000 megawatts of nuclear power, making it one of the nation's leading nuclear generators. Entergy delivers electricity to 2.8 million utility customers in Arkansas, Louisiana, Mississippi and Texas. Entergy has annual revenues of more than $12 billion and approximately 13,000 employees.
-30-
Cautionary Note Regarding Forward-Looking Statements
In this news release, and from time to time, Entergy New Orleans, Inc. makes certain "forward-looking statements" within the meaning of the Private Securities Litigation Reform Act of 1995.  Except to the extent required by the federal securities laws, Entergy New Orleans undertakes no obligation to publicly update or revise any forward-looking statements, whether as a result of new information, future events or otherwise.
Forward-looking statements are subject to a number of risks, uncertainties and other factors that could cause actual results to differ materially from those expressed or implied in such forward-looking statements, including (a) those factors discussed elsewhere in this news release and in Entergy New Orleans' most recent Annual Report on Form 10-K, any subsequent Quarterly Reports on Form 10-Q and Entergy New Orleans' other reports and filings made under the Securities Exchange Act of 1934; (b) uncertainties associated with rate proceedings, formula rate plans and other cost recovery mechanisms; (c) uncertainties associated with efforts to remediate the effects of major storms and recover related restoration costs; (d) legislative and regulatory actions and risks and uncertainties associated with claims or litigation by or against Entergy New Orleans; (e) risks and uncertainties associated with strategic transactions that Entergy New Orleans may undertake, and (f) economic conditions and conditions in commodity and capital markets during the periods covered by the forward-looking statements.
entergyneworleans.com
facebook.com/EntergyNOLA
Twitter: @EntergyNOLA
---