News Release > Entergy New Orleans Outlines Plan to Meet Evolving Customer Expectations
For Immediate Release
Entergy New Orleans Outlines Plan to Meet Evolving Customer Expectations
07/30/2018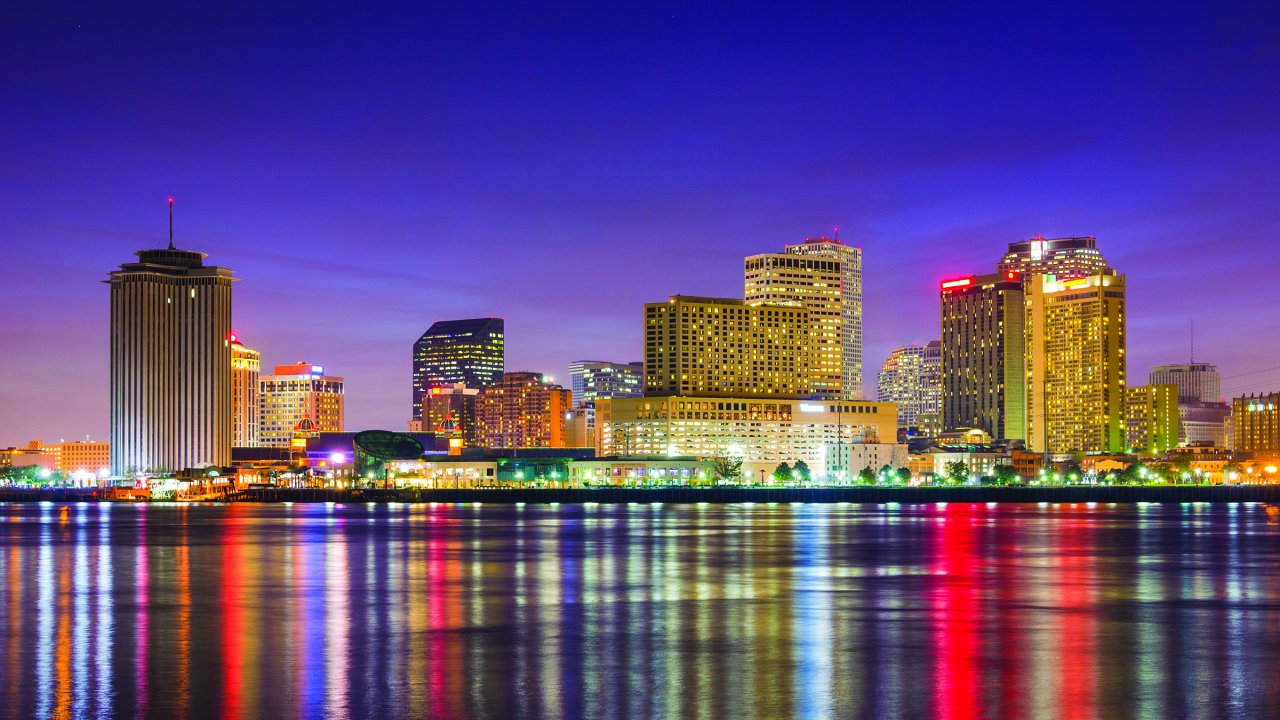 Company files first comprehensive rate case in 10 years, outlines plan for uniform rate structure, new services, innovations and modernization
NEW ORLEANS – In its first comprehensive base rate case since 2008, Entergy New Orleans today filed a plan with the New Orleans City Council to establish a single, uniform rate structure for all Orleans Parish customers, while improving reliability, modernizing the grid and utilizing new technologies that will provide customers with innovative solutions and help them take greater control over their energy costs.
If approved, the plan would result in an overall $20 million decrease in rates and bring Algiers customers' rates in line with customers on the east bank of Orleans Parish. Algiers customers were welcomed under the Entergy New Orleans umbrella in 2015 and the council approved interim Algiers rate adjustments as part of that transfer. This final step would complete the consolidation."
"Entergy New Orleans takes very seriously the need to invest in utility service based on the priorities and expectations of both the council and customers, and to provide that service at the lowest reasonable cost," said Charles Rice, president and CEO of Entergy New Orleans. "This rate proposal will allow us to do just that while also enabling us to become a more technologically advanced utility."
The plan proposes implementation of several new voluntary products and services to provide greater choice and convenience to customers, including a prepay option, a fixed billing option, a green power option, community solar and electric vehicle charging infrastructure offerings. It also seeks approval of dedicated funding sources for advanced metering, energy efficiency offerings, grid modernization projects and the continuation of the gas infrastructure rebuild.
As a result, some customers may see an increase in their bills, even as rates decrease by $20 million overall.
For example, the typical residential electric customer on the east bank of Orleans Parish using 1,000 kilowatt-hours per month is estimated to see an increase of approximately $4 on their monthly bill, or approximately 13 cents per day. The typical residential electric customer in Algiers using 1,000 kWh per month is estimated to see an increase of approximately $22 on their monthly bill, or approximately 73 cents per day. Gas rates already reflect combined operations throughout Orleans Parish; therefore, Entergy New Orleans is requesting a slight reduction in overall gas rates.
The difference in the typical bill estimates for electric customers is due to aligning Algiers rates with those in the rest of Orleans Parish. After more than 20 years with no change in Algiers rates, in 2013, the council approved increases in rates to 2013 levels in equal steps over a four-year period to make it easier on customers.  In 2015, with approval of the Algiers transfer, Algiers rates were to be frozen after the last step in 2017 and remain in effect until the company filed today's comprehensive base rate case. If approved by the council, rates will be generally consistent throughout the city.
"We know that many of our customers struggle to pay their utility bills, which is why Entergy New Orleans works hard to keep rates well below the national average," said Rice. "Through this filing, we not only intend to decrease rates overall, but also to help customers – regardless of their income levels – better manage their bills by providing innovative, tailored solutions to meet their daily needs."
The company also made significant progress toward its voluntary commitment to add up to 100 megawatts of renewable energy resources. Today, in a separate request, it filed an application for the council to approve three utility-scale solar projects totaling 90 MW. Those projects include building a 20 MW solar plant here in Orleans Parish, acquiring a 50 MW solar facility once it is built in Washington Parish and, through a power purchase agreement, procuring 20 MW of solar power from a project to be built in St. James Parish.
In addition, Entergy New Orleans is in the process of installing 5 MW of distributed generation rooftop solar systems on commercial buildings around the city as approved by the council earlier this summer. The first rooftop system placed into service is located on one of the company's own rooftops. The company also maintains its 1 MW pilot solar plant in New Orleans East that incorporates state-of-the-art battery-storage technology.
"We're committed to serving New Orleans," said Rice, "and we look forward to working with the council, its advisors and other stakeholders in order to accomplish the modernization and transformation necessary to meet council and customer expectations and further position the city for the future."
Entergy New Orleans, LLC is an electric and gas utility that serves Louisiana's Orleans Parish. The company provides electricity to more than 200,000 customers and natural gas to more than 106,000 customers. The company is a subsidiary of Entergy Corporation.
Entergy Corporation is an integrated energy company engaged primarily in electric power production and retail distribution operations. Entergy owns and operates power plants with approximately 30,000 megawatts of electric generating capacity, including nearly 9,000 megawatts of nuclear power. Entergy delivers electricity to 2.9 million utility customers in Arkansas, Louisiana, Mississippi and Texas. Entergy has annual revenues of approximately $11 billion and more than 13,000 employees.
-30-
entergyneworleans.com
facebook.com/EntergyNOLA
Twitter: @EntergyNOLA
---