News Release > Entergy New Orleans Reaches Rooftop Solar Milestone
For Immediate Release
Entergy New Orleans Reaches Rooftop Solar Milestone
06/17/2020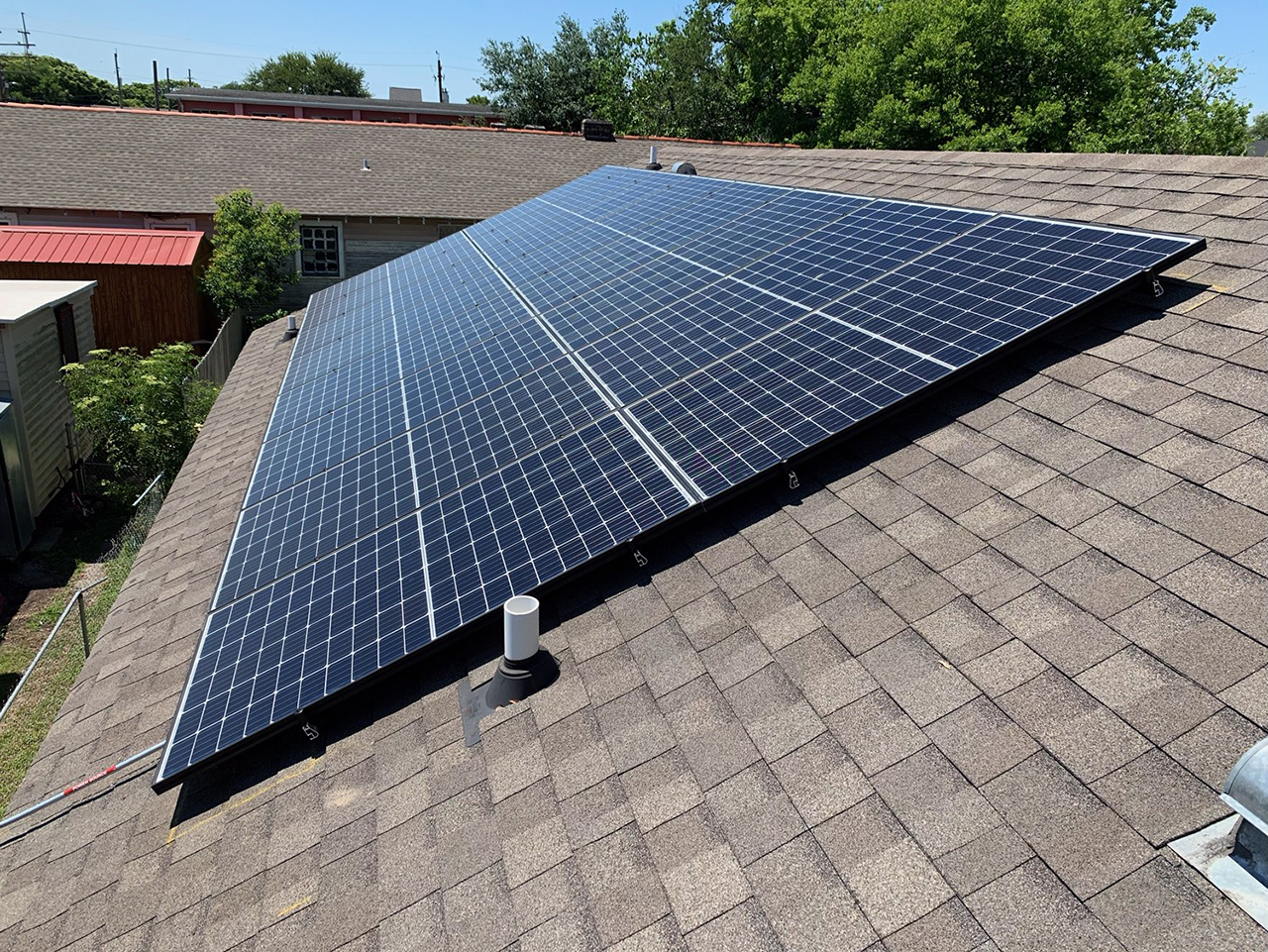 NEW ORLEANS - Entergy New Orleans reached a renewable energy milestone with the 100th Entergy New Orleans customer signing up to participate in the ReNEWable Orleans Residential Rooftop Solar Program.
The program gives low-income customers the opportunity to have solar panels installed on their homes and receive a $30 credit on their energy bills every month. Since the first installation in December 2018, Entergy New Orleans has worked with community partners to identify qualifying participants for the program. Installation has been completed on 96 homes to date. 
"This unique partnership between Entergy New Orleans, our customers and community partners supports local contracting talent and helps to address the challenges of climate change," said David Ellis, President and CEO of Entergy New Orleans. "The ReNEWable Orleans Rooftop Solar Program is one part of our ongoing commitment to offering customers clean, reliable and economic energy."
The ReNEWable Orleans Rooftop Solar Program offers a simple, straightforward way for customers to participate in the benefits of distributed renewable energy without complicated leases or upfront cash. Through partnerships with local vendors, Entergy New Orleans installs and maintains the rooftop solar systems at no cost to customers. Electricity generated by the utility-owned systems feeds onto the grid for the benefit of all New Orleanians. Once complete, Entergy New Orleans will monitor the first 100 installations and evaluate opportunities to expand the program. 
The ReNEWable Orleans Rooftop Solar Program is part of Entergy New Orleans' commitment to create a cleaner energy future for New Orleans. Today, about 50 percent of the energy Entergy New Orleans customers use is clean, meaning it comes from sources that don't emit carbon dioxide, such as hydropower, solar and nuclear energy. Entergy New Orleans' carbon dioxide emission rate is about 50 percent below the national average. Learn more about Entergy New Orleans' plans for a clean energy future here.
Entergy New Orleans, LLC is an electric and gas utility that serves Louisiana's Orleans Parish. The company provides electricity to more than 200,000 customers and natural gas to more than 108,000 customers. Entergy New Orleans is a subsidiary of Entergy Corporation.
-30-
entergyneworleans.com
facebook.com/EntergyNOLA
Twitter: @EntergyNOLA
---