News Release > Entergy New Orleans Receives Approval to Build New Orleans Power Station
For Immediate Release
Entergy New Orleans Receives Approval to Build New Orleans Power Station
03/08/2018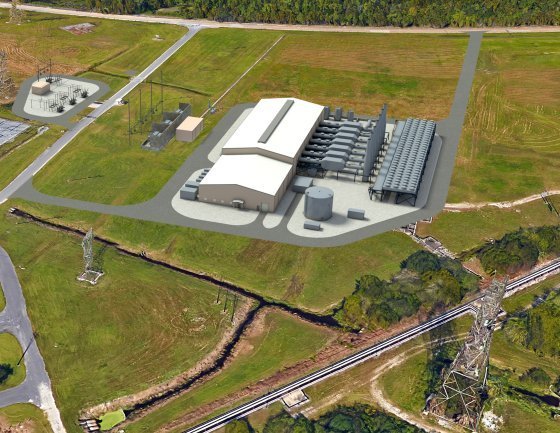 CONTACT:
Yolanda Pollard (Media)
(504) 576-4132
ypollar@entergy.com
Charlotte J. Cavell (Media)                            
(504) 576-4132                        
ccavell@entergy.com
David Borde (Investor Relations)
(504) 576-5668
dborde@entergy.com
City Council OKs new plant to replace deactivated Michoud units
NEW ORLEANS – The New Orleans City Council voted today to approve construction of the New Orleans Power Station, a 128-megawatt unit composed of seven natural gas-fired reciprocating engines. This modern, efficient electric generating facility will support reliable service and essential grid stability, and help to support the inclusion of renewables into the company's resource portfolio.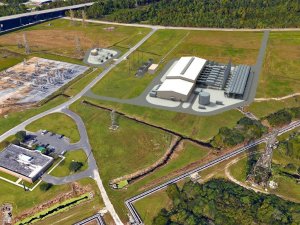 The plant, which is scheduled to be in service by January 2020, will cost approximately $210 million to build including transmission and other project-related costs and contingency. Entergy New Orleans expects to issue a full notice to proceed to the engineering, procurement and construction contractor this month.
"Two years ago, the council charged us with finding a solution to provide reliable, safe and affordable power generation following the deactivation of the former Michoud units," said Charles Rice, president and CEO of Entergy New Orleans. "We appreciate the council members and advisors looking at all of the facts before making a decision, and are glad they came to a reasonable conclusion regarding the need for this unit."
Reciprocating engines are the same engines used extensively in cars and trucks. In addition, they include self-start capability, which enables the company to start the unit even when there is no power on the electric grid. Building the unit will:
Provide the ability to reach full power within minutes.
Provide a reliable source of peaking and reserve capacity.
Assist with grid stability and storm restoration by providing a local source of generation.
Lower emissions.
Use minimal groundwater.
Facilitate the inclusion of renewable resources.
"The city needs local, reliable power generation that is affordable for all of our customers, and this facility will provide just that," said Rice. "There has been quite a bit of misinformation circulated over the last 18 months by opponents to the plant. However, as demonstrated by independent, third-party experts who testified during the council's December evidentiary hearing, the unit is sound from economic, safety and environmental perspectives."
The impact on the local economy will be significant. According to an analysis by Louisiana economist Dr. Loren Scott, the plant's construction phase will:
Generate nearly $206 million in new business sales in Orleans Parish.
Generate more than $28 million in new household earnings for parish residents.
Generate an average of 92 jobs per year and pump nearly $983,000 in new sales taxes into the Orleans Parish treasury.
The plant will employ approximately 20 people once complete.
Entergy New Orleans, LLC is an electric and gas utility that serves Louisiana's Orleans Parish. The company provides electricity to more than 200,000 customers and natural gas to more than 106,000 customers. The company is a subsidiary of Entergy Corporation.
Entergy Corporation (NYSE:ETR) is an integrated energy company engaged primarily in electric power production and retail distribution operations. Entergy owns and operates power plants with approximately 30,000 megawatts of electric generating capacity, including nearly 9,000 megawatts of nuclear power. Entergy delivers electricity to 2.9 million utility customers in Arkansas, Louisiana, Mississippi and Texas. Entergy has annual revenues of approximately $11 billion and more than 13,000 employees.
-30-
In this news release, and from time to time, Entergy New Orleans, LLC makes certain "forward-looking statements" within the meaning of the Private Securities Litigation Reform Act of 1995 with respect to it and its parent company, Entergy Corporation (collectively, "Entergy"). Except to the extent required by the federal securities laws, Entergy undertakes no obligation to publicly update or revise any forward-looking statements, whether as a result of new information, future events or otherwise. 


Forward-looking statements involve a number of risks and uncertainties. There are factors that could cause actual results to differ materially from those expressed or implied in the forward-looking statements, including (a) those factors discussed in this news release and in Entergy's most recent Annual Report on Form 10-K, any subsequent Quarterly Reports on Form 10-Q and Entergy's other reports and filings made under the Securities Exchange Act of 1934; (b) uncertainties associated with rate proceedings, formula rate plans and other cost recovery mechanisms; (c) risks and uncertainties associated with executing major capital projects and estimating their costs and benefits; and (d) general economic conditions during the periods covered by the forward-looking statements, in addition to other factors described elsewhere in this release and subsequent securities filings.
-30-
entergyneworleans.com
facebook.com/EntergyNOLA
Twitter: @EntergyNOLA
---