News Release > Entergy New Orleans selected for $55 million federal grant from Department of Energy
For Immediate Release
Entergy New Orleans selected for $55 million federal grant from Department of Energy
10/18/2023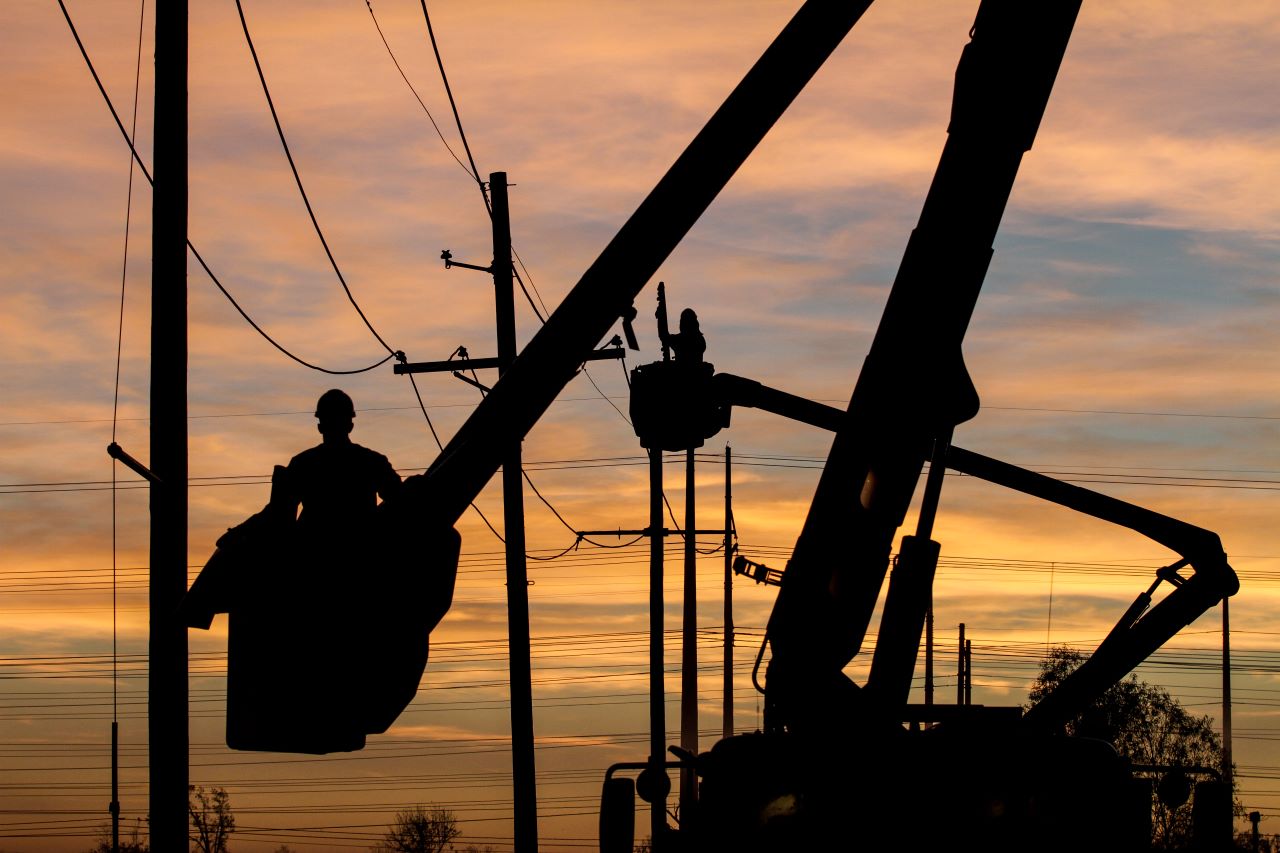 NEW ORLEANS – The United States Department of Energy today announced their selection of Entergy New Orleans to receive matching funds totaling nearly $55 million through the DOE's "Grid Resilience and Innovation Partnerships" program. This grant is being awarded to fund Entergy New Orleans' "Line Hardening and Battery Microgrid" project, which will greatly enhance the local grid's resilience against severe weather events.
"This is a huge win for our customers, for our community, and for the City of New Orleans," said Deanna Rodriguez, president and CEO of Entergy New Orleans. "Federal grant funds at this scale will enable us to make our grid stronger — to keep the lights on longer when storms threaten in the future, and to restore power more quickly when service is interrupted. These funds will help offset the cost burden on our customers. We are deeply grateful to the DOE and to everyone who supported our application."
Anticipated benefits of this resiliency project include:
Transmission hardening of approximately 97 structures; expected to avoid more than 564 million customer minutes interruptions.
Distribution hardening of approximately 381 structures; expected to avoid more than 45 million customer minutes interruptions.
Significantly improved resilience during extreme weather events, with lower expected outage frequency and duration due to electric infrastructure hardening and battery installation.
Deployment of a line hardening and battery backup project, which will reduce the energy bills for disadvantaged communities.
The grant award also includes a significant Community Benefits Plan. Entergy New Orleans will be working with several of its community partners like the New Orleans Career Center, the First72+ and Delgado Community College on workforce development programs, as well as its Community Benefits Advisory Board to ensure that customers in the project area are kept abreast of construction updates and benefits for the New Orleans East community.  
Entergy New Orleans has been recommended by the Grid Deployment Office for negotiation of a final award, a process which can take approximately 120 days. Additional information regarding the process is available here.
For more on Entergy New Orleans' resilience investments and our efforts to harden the grid as part of "Operation: Gridiron," visit entergyneworleans.com/townhalls.
About Entergy New Orleans
Entergy New Orleans, LLC provides electricity to approximately 211,000 customers and natural gas to approximately 109,000 customers in Orleans Parish, Louisiana. Entergy New Orleans is a subsidiary of Entergy Corporation, a Fortune 500 electric company. Entergy powers life for 3 million customers through our operating companies in Arkansas, Louisiana, Mississippi and Texas. We're investing in the reliability and resilience of the energy system while helping our region transition to cleaner, more efficient energy solutions. With roots in our communities for more than 100 years, Entergy is a nationally recognized leader in sustainability and corporate citizenship. Since 2018, we have delivered more than $100 million in economic benefits each year to local communities through philanthropy, volunteerism and advocacy. Entergy is headquartered in New Orleans, Louisiana, and has approximately 12,000 employees. For the latest news from Entergy, visit the Newsroom.
---