News Release > Entergy New Orleans unveils Phase 1 of Entergy Future Ready Resilience Plan
For Immediate Release
Entergy New Orleans unveils Phase 1 of Entergy Future Ready Resilience Plan
04/17/2023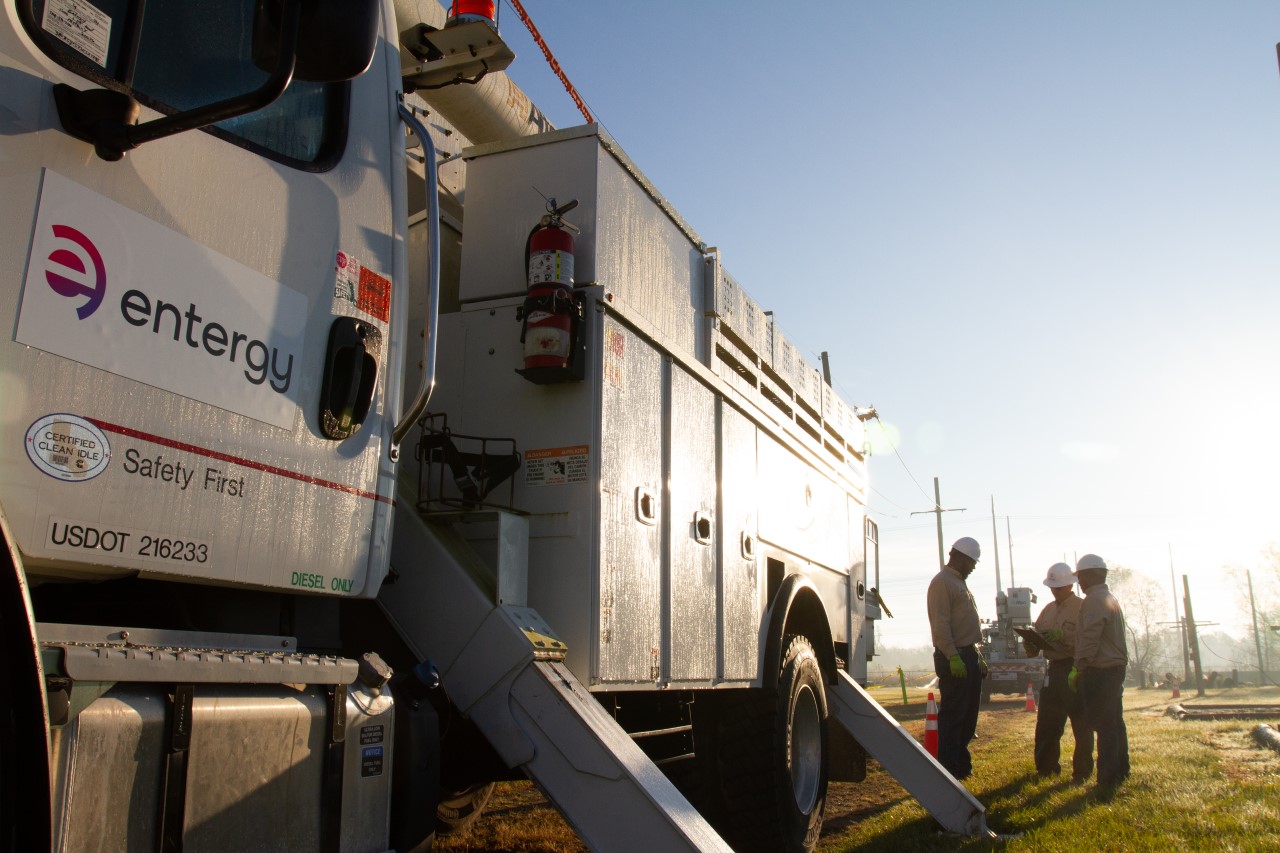 Plan will reduce post-storm costs and outages, restore service faster, and spur economic growth
NEW ORLEANS – Today, Entergy New Orleans filed a request with the New Orleans City Council for approval of Phase 1 of its Entergy Future Ready Resilience Plan.
Entergy New Orleans is proposing to implement its resilience plan in two 5-year phases. Phase 1 includes distribution and transmission hardening projects that are expected to have the highest benefit to customers by increasing resilience throughout the New Orleans area. This phase of Entergy New Orleans' resilience plan is estimated to cost approximately $559 million over five years. The full 10-year plan, through 2033, includes $1 billion of investments in grid hardening projects.
"With storms impacting New Orleans and the entire Gulf Coast with more frequency and severity, we must accelerate our grid hardening efforts and put shovels in the ground as soon as possible," said Deanna Rodriguez, Entergy New Orleans president and CEO. "The projects chosen for Phase 1 of the Entergy Future Ready Resilience Plan will help keep the lights on with fewer outages and lower restoration costs when major storm events occur. A more resilient and hardened grid will help stimulate the economy by encouraging businesses to move here and grow here."
Hardening projects in Phase 1 of the resilience plan include:
The Front Street to Michoud 230 kV line project - A 23-mile line that crosses Lake Pontchartrain. This project will replace approximately 100 transmission structures with new structures rated for 150 mph winds. This line allows for additional flexibility to operate during and after a major storm event.
Upgrade more than 12,000 distribution poles across New Orleans to withstand winds up to 140 mph.
Convert more than two miles of lines from overhead to underground service.
"While investments to harden the grid carry a cost, they will result in substantial customer benefits in the long run," added Rodriguez. "While no amount of infrastructure investment can make any electric system completely resistant to weather conditions, we believe by hardening our grid, New Orleans will be better prepared."
Projected bill impacts to customers will nominally increase year over year, with an anticipated monthly bill impact on a typical residential customer of approximately 20 cents in 2024 and up to approximately $12 by 2028.
Entergy New Orleans continues to work with local, state, and federal entities to pursue public funding as a potential means to reduce costs, particularly for investments that accelerate the path towards a more resilient future.
Entergy New Orleans' full 10-year resilience plan includes nearly 650 distribution and transmission hardening projects, which will harden more than 26,600 structures over more than 500-line miles.
The next step in the regulatory timeline includes a public technical conference followed by final comments on the resilience plan due in mid-July 2023. Entergy New Orleans has requested a decision from the City Council by the end of 2023. Entergy New Orleans looks forward to a collaborative process with the City Council to consider the resilience plan and ultimately determine the best path forward for New Orleans.
Entergy New Orleans' resilience filing builds upon its previous investments in the grid such as the New Orleans Power Station, which provides 128 megawatts of local generation; the 20-megawatt New Orleans Solar Station; critical upgrades to the Derbigny and Avenue C substations; and the underground transformer replacement project in the Central Business District and French Quarter.
To learn more about Entergy New Orleans' resilient solutions for a sustainable tomorrow, visit entergy.com/brightfuturenola.
About Entergy New Orleans
Entergy New Orleans, LLC provides electricity to more than 209,000 customers and natural gas to more than 110,000 customers in Orleans Parish, Louisiana. Entergy New Orleans is a subsidiary of Entergy Corporation.
---