News Center > Entergy Texas Opens Customer Information Center in Port Arthur
For Immediate Release
Entergy Texas Opens Customer Information Center in Port Arthur
05/11/2019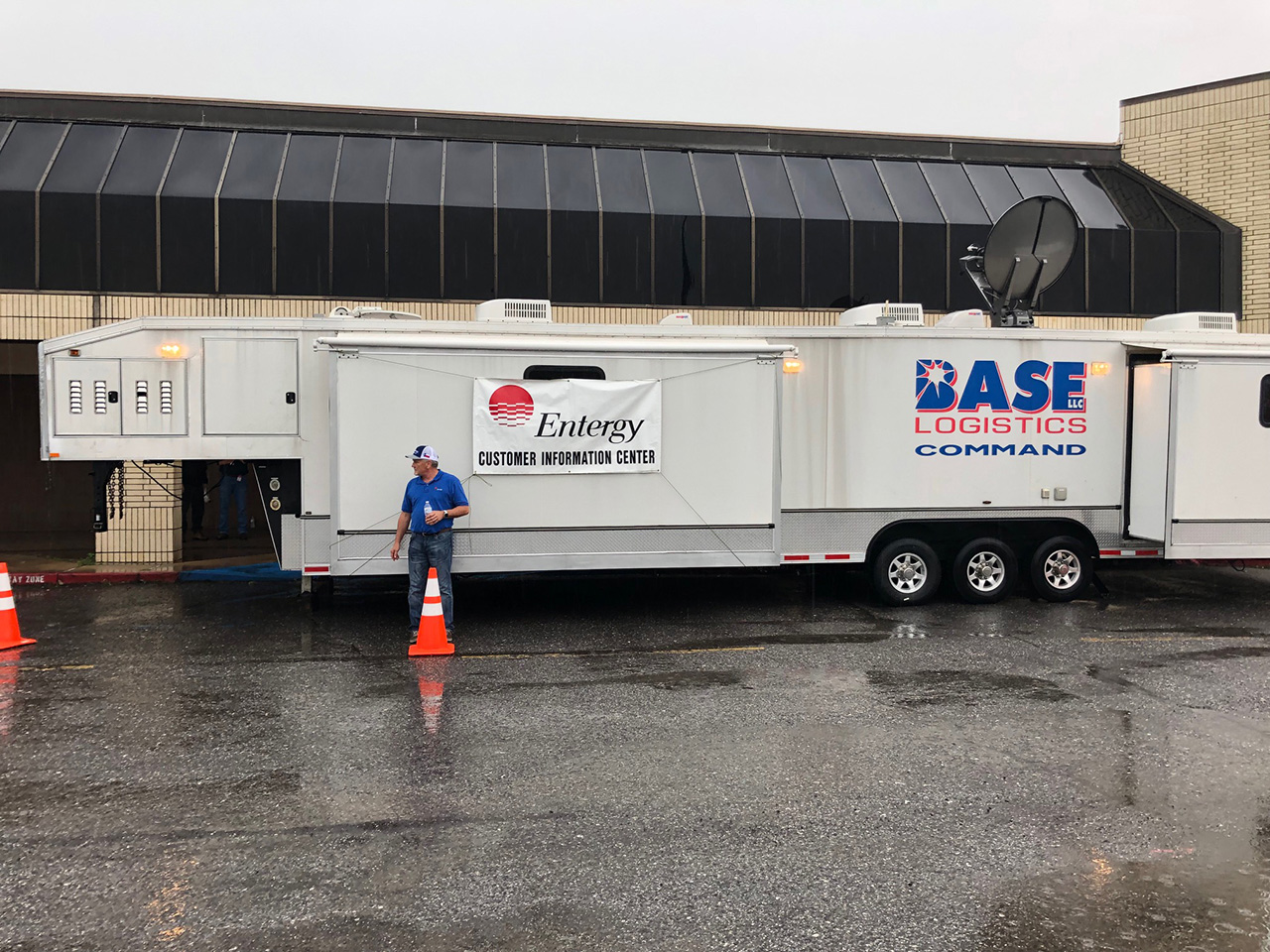 Customers affected by the recent thunderstorms in Southeast Texas can get assistance at a newly-opened mobile customer information center in Port Arthur. The center has been set up near the Sears entrance at Central Mall, located at 3100 FM 365.
Entergy Texas employees will be available to answer questions between the hours of 2 p.m. and 8 p.m. today and from 8 a.m. to 6 p.m. tomorrow. Any other days of operation will be determined later.
"Customers who have questions about how to get service restored to their homes, inquiries about their account, temporary service while they rebuild or other issues have a one-stop shop to get personalized service," said Stuart Barrett, vice president of customer service for Entergy Texas, Inc.
In addition to getting answers about their power restoration, opportunities to charge cell phones and bottled water will also be available.
Since Friday, crews have restored service to more than 37,000 customers, with about 17,000 customers still without power. Heavy rain has slowed some restoration progress, but workers are continuing to work to get the power back on. Restoration for some customers in areas with severe damage to electric facilities may stretch into Tuesday evening.
Customers who do not want to go to the customer information center can still get information by phone by calling 800-9OUTAGE (800-968-8243) or online at entergy.com
Entergy Texas, Inc. provides electricity to approximately 450,000 customers in 27 counties. Entergy Corporation is an integrated energy company engaged primarily in electric power production and retail distribution operations. Entergy owns and operates power plants with approximately 30,000 megawatts of electric generating capacity, including nearly 9,000 megawatts of nuclear power. Entergy delivers electricity to 2.9 million utility customers in Arkansas, Louisiana, Mississippi and Texas. Entergy has annual revenues of approximately $11 billion and more than 13,000 employees.
-30-
entergytexas.com
Twitter: @EntergyTX
Facebook: Facebook.com/EntergyTX
---