News Release > Entergy Partners with Jackson Public Schools, Tougaloo College to Strengthen Future Workforce
For Immediate Release
Entergy Partners with Jackson Public Schools, Tougaloo College to Strengthen Future Workforce
10/12/2021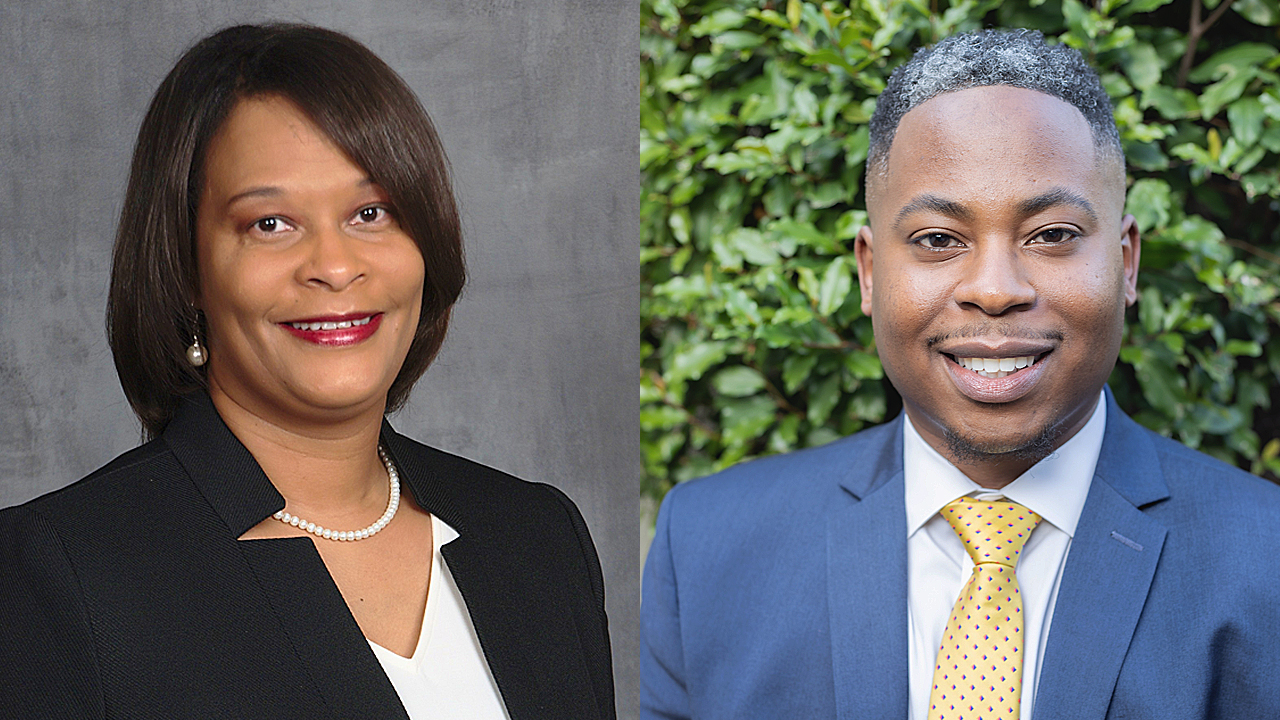 The Jackson Public School – Tougaloo Early College High School Program presented the "Bringing Excellence and Service Together" award to Entergy team members Betina Brandon, senior manager of diversity and workforce development, and Alexander Washington, Ph.D., program manager of diversity and workforce strategies. The B.E.S.T. award recognizes those who provide outreach efforts with the early college high school program. 
Chinelo Evans, Ed.D. principal and lead learner, thanked Brandon and Dr. Washington for their service to J-TECHS.
"The partnership with Entergy has been one of the most amazing and most rewarding of my 20 years in the field of education," said Evans. "I believe that a partnership of this caliber has a far-reaching impact and directly aligns with our mission to promote excellence, community, honor and scholarship." 
Beginning with the academic year 2020, Entergy formed a collaboration with J-TECHS. It operates as a small, independent program on the Tougaloo campus. The program recruits students who are typically underrepresented in college. Participating students may earn an associate degree or up to two years of credits towards a bachelor's degree. 
"At Entergy, we are focused on developing programs for young people that introduce students to experts in the utility industry," said Taiwan Brown, Entergy vice president, diversity and workforce strategies. "This partnership offers students real-world interactions. It offers firsthand knowledge of industries and career paths focusing on the long-term development and needs of each student." 
Employees from Entergy Nuclear, human resources, Entergy Mississippi, transmission, distribution, power generation and the Mississippi Development Authority volunteer to assist with monthly presentations. Topics ranged from the structure of an electric system, outage management, how the local Mill Street Substation feeds power to Tougaloo College and customer service. 
"This collaboration has allowed Entergy to work together on a community and workforce development project strategically in Mississippi. We bring together a diverse group of employees to introduce students and teachers to real-life career facets," added Dr. Washington. "It engages them in a rigorous program of study while simultaneously completing high school and associate degree graduation requirements."
For more information on Entergy's workforce development programs, contact Brandon at 601.368.5563 or bbrand1@entergy.com.
About Entergy Corporation
Entergy Corporation is an integrated energy company engaged in electric power production, transmission and retail distribution operations. Entergy delivers electricity to 3 million utility customers in Arkansas, Louisiana, Mississippi and Texas. Entergy owns and operates one of the cleanest large-scale U.S. power generating fleets with approximately 30,000 megawatts of electric generating capacity, including 7,000 megawatts of nuclear power. Headquartered in New Orleans, Louisiana, Entergy has annual revenues of $10 billion and more than 13,000 employees. Learn more at entergy.com and follow @Entergy on social media.
---