News Center > Entergy Powers Arkansas Communities with $142,000 in Grants
For Immediate Release
Entergy Powers Arkansas Communities with $142,000 in Grants
09/18/2018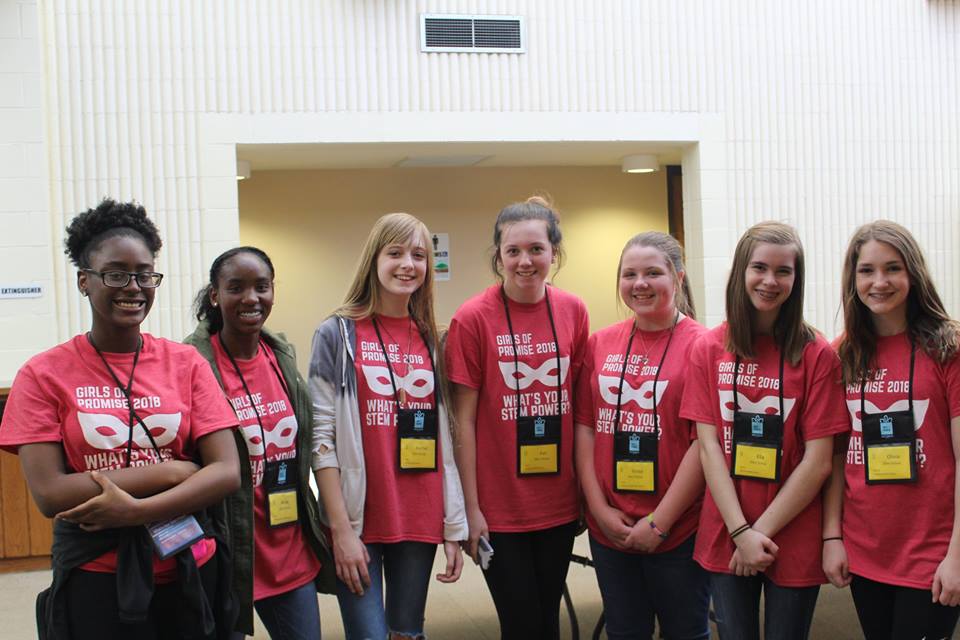 2018 Women's Foundation of Arkansas Girls of Promise Participants
            LITTLE ROCK, Ark. – Encouraging girls to advance their skills in science, technology, engineering and math is a focal point of the Women's Foundation of Arkansas, which provides a variety of skill-building opportunities that inspire Arkansas girls to invest in themselves and their futures. The foundation's "Girls of Promise" program and those of 19 other nonprofit organizations in communities served by Entergy Arkansas, Inc., were among the beneficiaries of more than $142,000 awarded through the Entergy Charitable Foundation first round of grants for 2018.
            Requests for funding through the Entergy Charitable Foundation are reviewed twice annually. The foundation has a special focus on low-income initiatives as well as educational and literacy programs. Grant application guidelines can be found here.
            "These grants demonstrate the many ways Entergy powers life by supporting vital programs and services that otherwise might not be available," said Laura Landreaux, president and CEO of Entergy Arkansas. "Thanks to our outstanding network of nonprofit partners, Entergy Charitable Foundation grants continue making a positive impact on our customers and communities."
            In its first round of grants for 2018, the foundation awarded more than $1.8 million to 68 nonprofit organizations working across Arkansas, Louisiana, Massachusetts, Mississippi, New York and Texas.
             Among the Arkansas programs supported in the first round of 2018 Entergy Charitable Foundation grants were:
             A complete list of 2018 first-round grant awards can be found here.
            In 2017, Entergy Corporation and the Entergy Charitable Foundation awarded grants totaling more than $17 million to more than 2,200 nonprofits, and our employees logged more than 103,000 volunteer hours. Of the 2017 total, the Entergy Charitable Foundation distributed $2.4 million in grants to support education, poverty solutions and environmental programs that improve the quality of life in communities served by Entergy. Learn more about our community investments here.
                 Entergy Arkansas provides electricity to approximately 700,000 customers in 63 counties. It is a subsidiary of Entergy Corporation, an integrated energy company engaged primarily in electric power production and retail distribution operations. Entergy owns and operates power plants with approximately 30,000 megawatts of electric generating capacity, including nearly 9,000 megawatts of nuclear power. Entergy delivers electricity to 2.9 million utility customers in Arkansas, Louisiana, Mississippi and Texas. Entergy has annual revenues of approximately $11 billion and more than 13,000 employees.
-30-
---