News Release > Entergy Texas announces new leaders in customer service and industrial accounts
For Immediate Release
Entergy Texas announces new leaders in customer service and industrial accounts
10/10/2022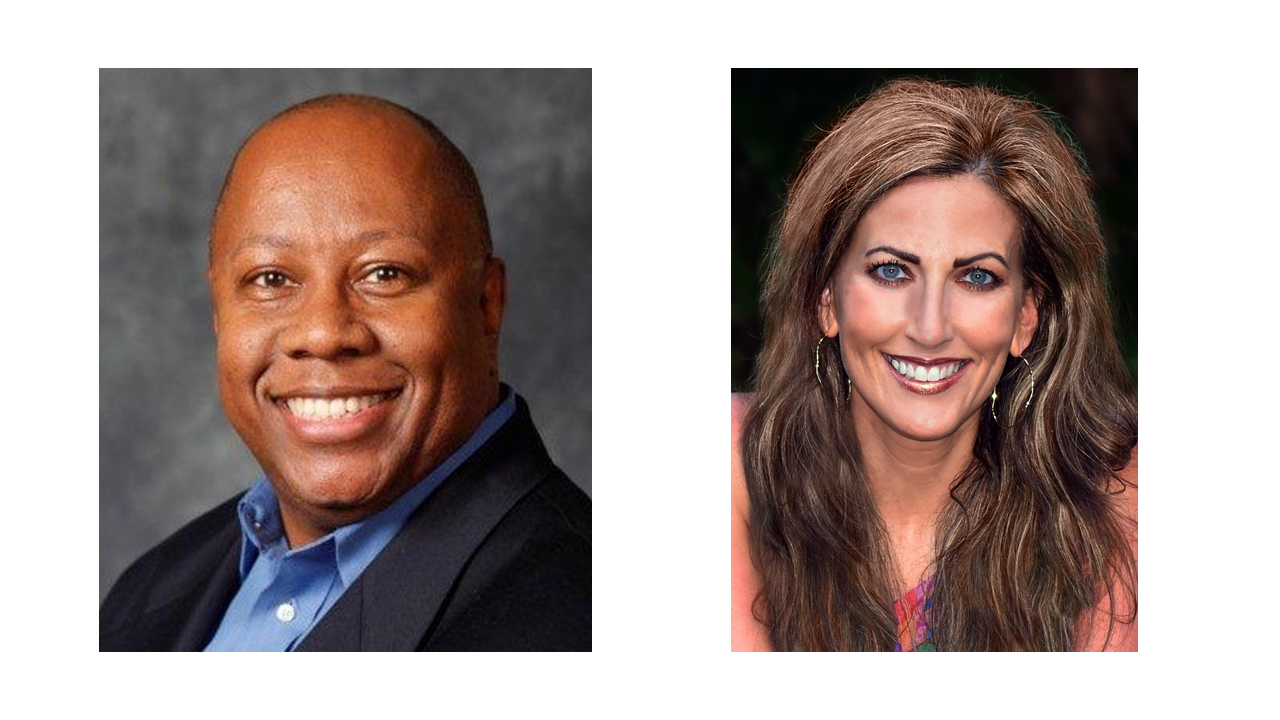 New leadership strengthens company's commitment to power life now and in the future
THE WOODLANDS, Texas – Two Entergy Texas employees were recently promoted to leadership positions. Benjamin Crain has been named manager of industrial accounts, and Michelle Armstrong has been named manager, region customer service in the east.
Both will oversee the company's engagement with customers and other key stakeholders as Entergy Texas works to deliver new, sustainable solutions for customers while maintaining reliable and affordable power for Southeast Texas.
"Both Benjamin and Michelle enter their new roles with a wealth of experience and industry knowledge," said Eli Viamontes, president and CEO of Entergy Texas. "Their leadership style and business acumen will be instrumental as we continue our work to power life for future generations."
Crain began his career as a mechanical engineer at Shell. His background includes a variety of leadership roles that led him to multiple businesses and locations such as Texas Petroleum Corp, Shell and Motiva.
Crain has an MBA from Rice University and a bachelor's degree in mechanical engineering from Southern University. Additionally, he completed the business leaders' program at Wharton School of Business at the University of Pennsylvania.
He is married and has two sons, David, and Bryce. He likes to spend time with his family, is an avid reader, fishes on occasion, and enjoys date night with his wife, Fran.
Armstrong is a business development and marketing professional with over 32 years of customer service and account management experience gained from diverse organizations, including Fortune 500 companies and utilities to the industrial sector and international apparel companies.
Armstrong worked for Entergy's marketing and customer service organization from 1998 to 2004. For the past four years, she has served as an industrial account executive at Entergy Texas, where she was responsible for fostering customer relations and overseeing major projects for a broad portfolio of large industrial customers.
Armstrong attended Lamar University. She currently serves on the Workforce Solutions of Southeast Texas board, and she is an alumnus of Leadership Southeast Texas. She and her husband Joey Armstrong are both well-established professionals in the Golden Triangle business community.
About Entergy Texas
Entergy Texas, Inc. provides electricity to more than 486,000 customers in 27 counties. Entergy Texas is a subsidiary of Entergy Corporation, an integrated energy company engaged in electric power production, transmission and retail distribution operations. Entergy delivers electricity to 3 million utility customers in Arkansas, Louisiana, Mississippi and Texas. Entergy owns and operates one of the cleanest large-scale U.S. power generating fleets with approximately 30,000 megawatts of electric generating capacity, including 7,000 megawatts of nuclear power. Headquartered in New Orleans, Louisiana, Entergy has annual revenues of $10 billion and approximately 12,500 employees.
---