News Center > Entergy Texas launches child savings account program
For Immediate Release
Entergy Texas launches child savings account program
03/16/2023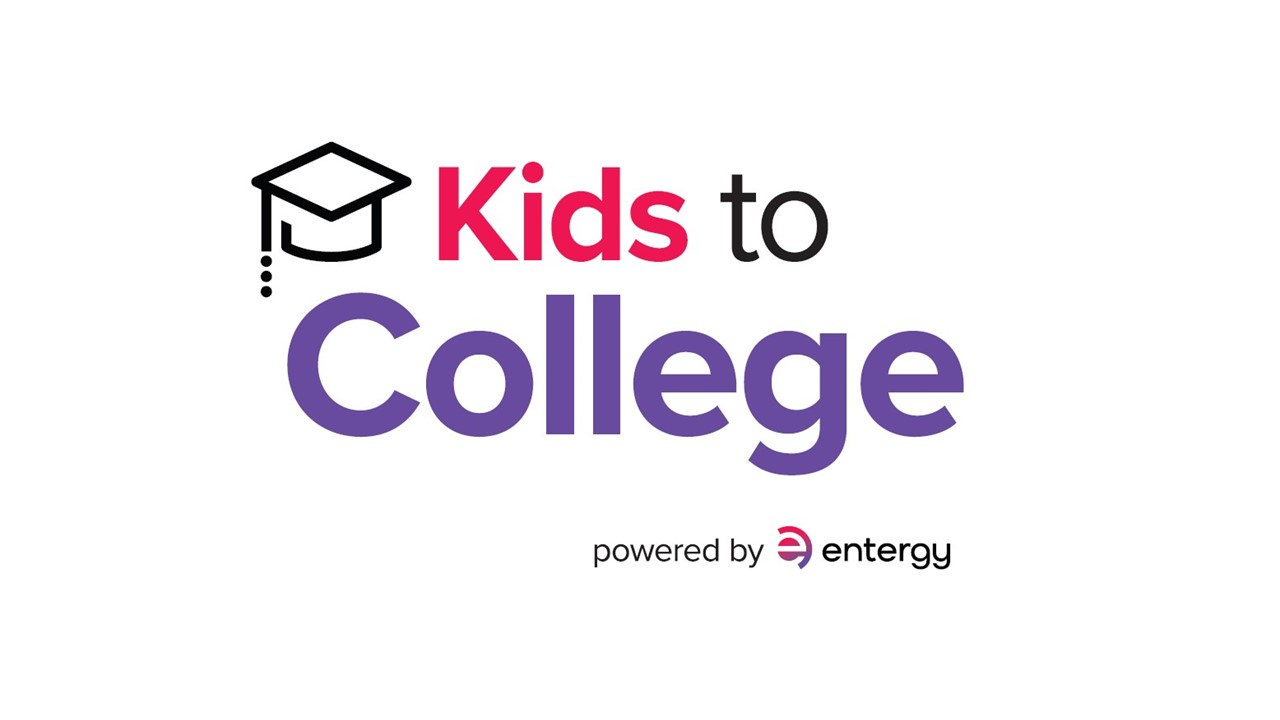 THE WOODLANDS, Texas – Entergy Texas is excited to kick off a new child savings account program to help low- and moderate-income Texas families establish child savings accounts for post-secondary education. The first 1,300 eligible families who open Kids to College accounts will receive a $50 savings match from Entergy.  
"Kids to College is an investment in the future of our young people and Texas," said Eliecer Viamontes, president and CEO, Entergy Texas. "With these funds, not only are we ensuring the next generation is set up for success, but we are also helping deliver a brighter future for the communities in which we all live and serve." 
A child savings account is a savings account designed specifically for post-secondary education. These accounts allow families to put money away for their children to attend a two- or four-year college, trade school or technical school.  
As a corporate leader and service provider, Entergy believes in the dreams of the families we serve. Everyone deserves the opportunity to continue their education, and we want to partner with families to help make those dreams a reality. When a family plans for their child's future by setting aside funds for college, that child is four times more likely to earn a degree.  
Families may sign up for a Kids to College account for any child under age 16. Eligibility requirements to qualify for Entergy's $50 match include: 
Must be an Entergy customer.

 

Families must meet annual income thresholds of either $52,000 for single parent or guardian households, or $60,000 for dual-earner households.

 

The child savings account must reach a $50 balance to receive the matching funds.

 
Entergy is powering Kids to College by dedicating matching funds for child savings accounts across our four-state service area. The program is made possible thanks to an endowment fund created in honor of Entergy's late Chairman and CEO J. Wayne Leonard.  
Eligible individuals can sign up for a child savings account through the Kids to College portal at entergy.com/kids. For registration assistance, contact the Community Assistance Center at 936-494-4399 or info@cac-mctx.org. 
For the Spanish version of this news release, please click here.
About Entergy Texas 
Entergy Texas, Inc. provides electricity to approximately 500,000 customers in 27 counties. Entergy Texas is a subsidiary of Entergy Corporation, a Fortune 500 company headquartered in New Orleans. Entergy powers life for 3 million customers through its operating companies across Arkansas, Louisiana, Mississippi and Texas. Entergy is creating a cleaner, more resilient energy future for everyone with our diverse power generation portfolio, including increasingly carbon-free energy sources. With roots in the Gulf South region for more than a century, Entergy is a recognized leader in corporate citizenship, delivering more than $100 million in economic benefits to local communities through philanthropy and advocacy efforts annually over the last several years. Our approximately 12,000 employees are dedicated to powering life today and for future generations. For the latest news from Entergy, visit the Newsroom. 
---