News Center > Entergy Texas partners with local agencies to fight food insecurity
For Immediate Release
Entergy Texas partners with local agencies to fight food insecurity
12/30/2022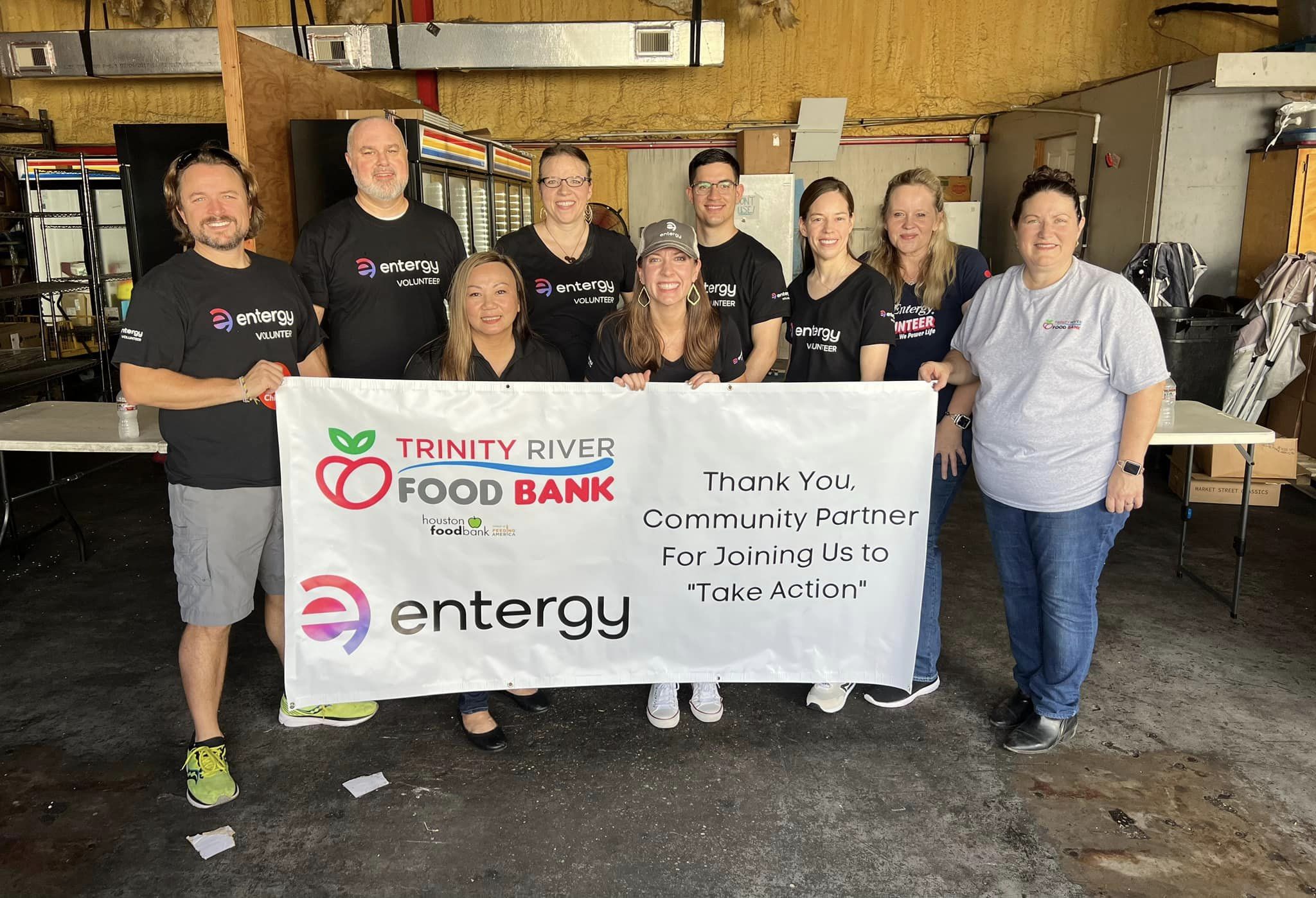 The company donated $105,000 to 14 local non-profits
THE WOODLANDS, Texas – Entergy Texas partnered with local food pantries and non-profits to make the holiday season a little brighter for families in Southeast Texas. The company donated $105,000, funded by Entergy shareholders, to local organizations to help provide nutritious foods to families in need.
"At Entergy, we are always looking for ways to help our community beyond providing power," said Stuart Barrett, vice president of customer service for Entergy Texas. "The cost of just about everything is going up, so it's only right we stepped up our commitment to the ongoing fight against hunger. Our local partnerships help ensure Texas families, regardless of their financial status, have access to nourishing meals, especially around the holidays."
Local organizations receiving funding include:
Meals on Wheels Orange Community Action Association 
United Christian Care Center of Vidor Food Pantry 
Meals on Wheels Montgomery County
United Board of Missions Food Pantry 
Montgomery County Food Bank 
Nutrition & Services for Seniors 
Robertson County Care Inc 
Brazos Valley Food Bank 
Trinity River Food Bank 
Central Baptist Church 
LA Walters Ministries 
Mission Northeast 
SETX Food Bank 
Keep Us Fed
Entergy Texas remains committed to building a better future for everyone through financial support, volunteerism, low-income customer service initiatives, advocacy and economic development. Our employees and retirees also support the places they call home by volunteering their time and talents and through charitable donations to The Power to Care and various community programs.
In addition to The Power to Care, Entergy Texas has a number of bill-payment options, including payment extensions, deferred payment arrangements and level billing. For more information on bill payment options and assistance, please visit entergy-texas.com/bill-help.
About Entergy Texas
Entergy Texas, Inc. provides electricity to more than 486,000 customers in 27 counties. Entergy Texas is a subsidiary of Entergy Corporation, a Fortune 500 company headquartered in New Orleans. Entergy powers life for 3 million customers through its operating companies across Arkansas, Louisiana, Mississippi and Texas. Entergy is creating a cleaner, more resilient energy future for everyone with our diverse power generation portfolio, including increasingly carbon-free energy sources. With roots in the Gulf South region for more than a century, Entergy is a recognized leader in corporate citizenship, delivering more than $100 million in economic benefits to local communities through philanthropy and advocacy efforts annually over the last several years. Our approximately 12,000 employees are dedicated to powering life today and for future generations. For the latest news from Entergy, visit the Newsroom.
---