News Release > Entergy Texas partners with United Way to expand West Port Arthur Community Garden
For Immediate Release
Entergy Texas partners with United Way to expand West Port Arthur Community Garden
11/07/2023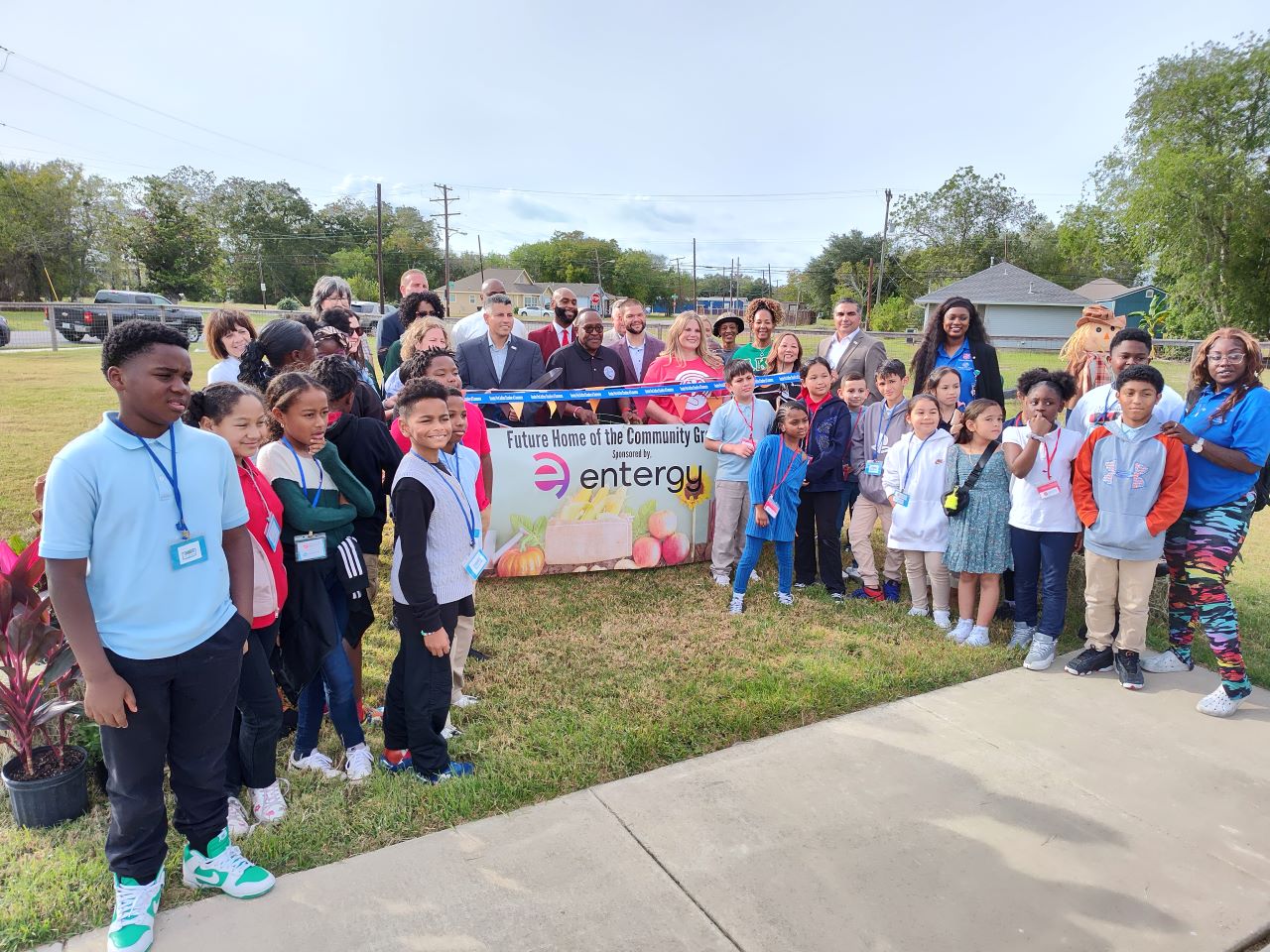 The company donated $75,000 to help build a greenhouse, allowing year-round production and educational workshops
PORT ARTHUR, Texas – As part of its commitment to help improve lives and build stronger communities, Entergy Texas contributed $75,000 to the United Way of Mid & South Jefferson County to support the expansion of the West Port Arthur Community Garden. The garden, located at 601 West 8th Street, aims to create a vibrant and sustainable space where community members can come together to grow fresh produce, learn about sustainable gardening practices, and foster a sense of community pride. Entergy Texas' contribution will help build a greenhouse, allowing year-round production and additional educational workshops. 
"The garden offers an enormous benefit to the community, especially the focus on food insecurities," said United Way of Mid & South Jefferson County CEO Janie Johnson. "We are grateful to Entergy Texas for this grant that will enable us to expand our impact. Community gardens can grow so much more than plants, they help grow the community."
The garden opened in 2019 with the idea of providing an environment for residents to work, nourish and harvest food for their tables. It currently has 35 raised beds, 25 that are adopted by community members as private gardens. The remaining 10 beds were adopted by the United Way to help support the growth of the garden and its impact to the community.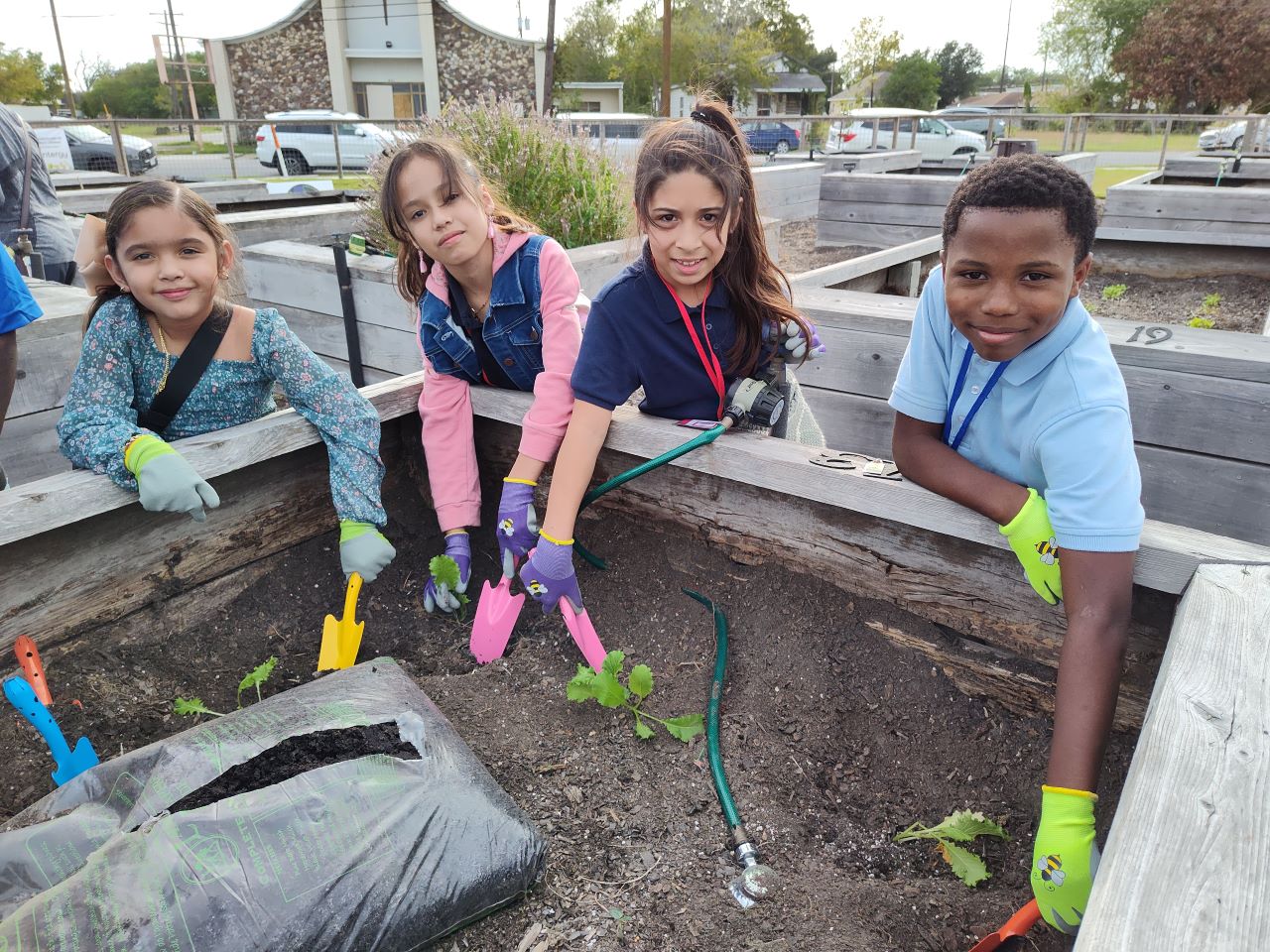 "Everyone should have access to healthy food year-round, which is why we are committed to working with our local community partners to support programs that help provide nourishing meals to families in Southeast Texas," said Stuart Barrett, vice president of customer service for Entergy Texas. "Supporting this amazing project in Port Arthur provides countless educational opportunities and helps enrich the next generation."
Entergy Texas and the United Way of Mid & South Jefferson County held a special ribbon-cutting ceremony to celebrate the expansion of the community garden. Students from the local Salvation Army Boys and Girls Club learned more about the benefits of the garden and received a hands-on lesson about how to prepare soil, dig safely, and properly care for a plant. State Representative Christian Manuel, Port Arthur Mayor Thurman Bartie and Deputy District Director for U.S. Representative Randy Weber's Office Blake Hopper attended the ceremony as well to show support.
To learn more about the garden, visit www.unitedwaymsjc.org/community-garden.
About Entergy Texas 
Entergy Texas, Inc. provides electricity to more than 500,000 customers in 27 counties. Entergy Texas is a subsidiary of Entergy Corporation, a Fortune 500 company headquartered in New Orleans. Entergy powers life for 3 million customers through its operating companies across Arkansas, Louisiana, Mississippi and Texas. Entergy is creating a cleaner, more resilient energy future for everyone with our diverse power generation portfolio, including increasingly carbon-free energy sources. With roots in the Gulf South region for more than a century, Entergy is a recognized leader in corporate citizenship, delivering more than $100 million in economic benefits to local communities through philanthropy and advocacy efforts annually over the last several years. Our approximately 12,000 employees are dedicated to powering life today and for future generations. For the latest news from Entergy, visit the Newsroom.
About United Way of Mid & South Jefferson County  
Our mission is to work to better the lives of our neighbors. With our community partners, we fight poverty and food insecurities, invest in education, and work to improve health in our community. Our vision includes neighbors supporting each other through difficult times and celebrating our successes together. As a community, we share the responsibility of creating an environment of compassion, a culture of empowerment, and a tomorrow with hope. Because of our work, HOPE HAPPENS.
---