News Release > Entergy Texas partners with United Way of Greater Houston to provide much-needed school supplies
For Immediate Release
Entergy Texas partners with United Way of Greater Houston to provide much-needed school supplies
10/18/2023
The community partnership benefits more than 50,000 students in Montgomery County school districts
SPLENDORA, Texas – Pencils, pens, notebooks, crayons, scissors, and rulers --- these are just a few of the many supplies essential to helping students learn, study and grow.
While Entergy Texas is best known for providing power to communities in Southeast Texas, the electric company is equally dedicated to powering education. To help set up students for a successful school year, the company partnered with the United Way of Greater Houston to provide $165,000 worth of much-needed school supplies for all six Montgomery County school districts – Conroe ISD, New Caney ISD, Magnolia ISD, Montgomery ISD, Splendora ISD, and Willis ISD.
"Back-to-school needs can be costly, especially when many families in our communities are already facing financial challenges," said Eliecer Viamontes, president and CEO of Entergy Texas. "By partnering with United Way of Greater Houston, we're able to ease the burden of school supply shopping for teachers, students and families, providing the foundation for a strong education and a brighter future."
According to the most recent data from the United Way ALICE (Asset Limited, Income Constrained, Employed) report, 24% of individuals and families in Montgomery County struggle to afford basic monthly necessities. Sending a child back to school places added pressure on the family budget, with a 2023 Deloitte study finding that the U.S. average back to school spending is $596 per child including school supplies, clothes and required technology. Considering these factors, resources such as school supplies can be helpful for many students and families. 
It is estimated that this initiative will positively impact 50,000 students and families, with a total of 30,000 pounds of supplies donated.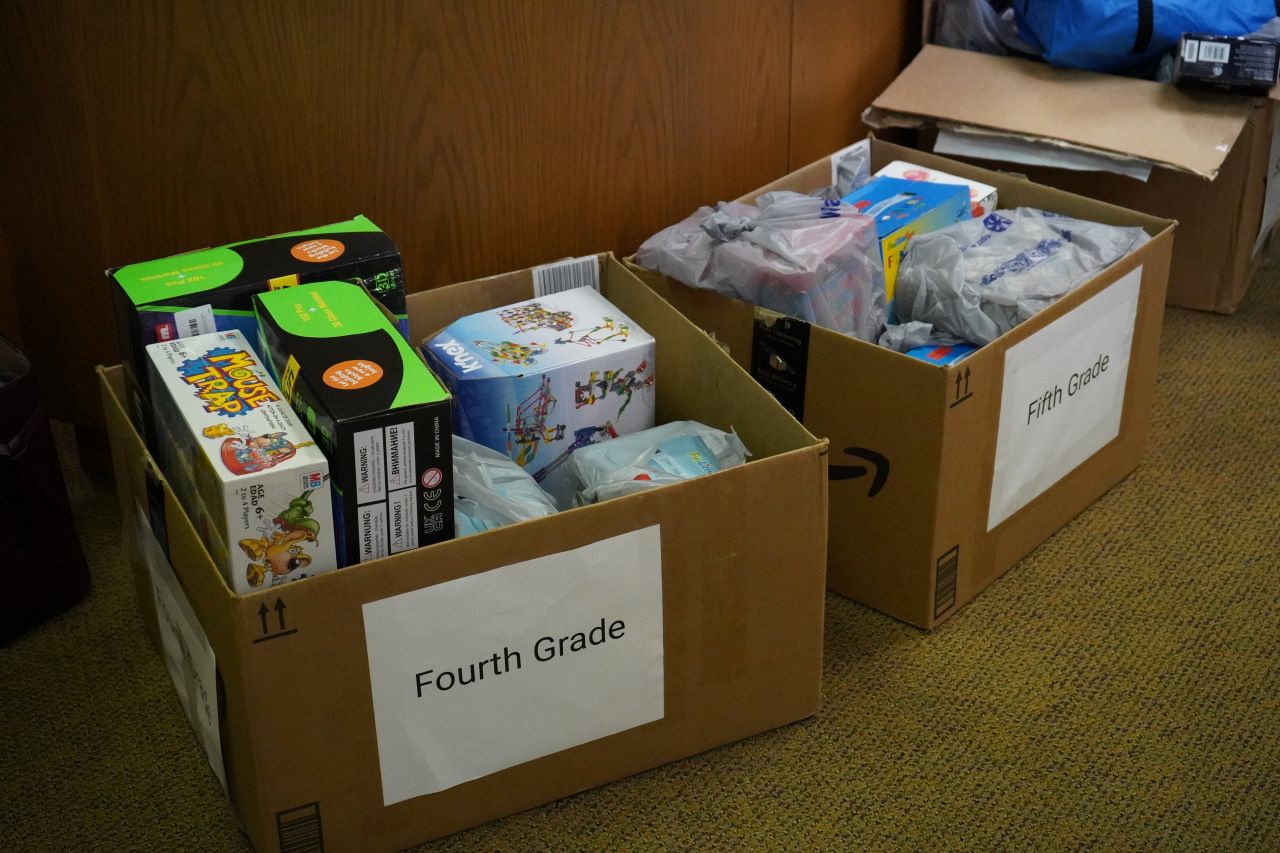 "Partnering with Entergy Texas to support our teachers and students in Montgomery County is a wonderful illustration of United Way's mission to connect people with possibility," said Amanda McMillian, president and CEO, United Way of Greater Houston. "Education creates possibility, so whether it's after-school programs or school supplies, we want to help young people succeed."
Entergy Texas and United Way volunteers helped sort and pack supplies before hand-delivering the materials to classrooms in Montgomery County Wednesday. All six school districts will receive supplies before the end of October, and each district will determine how to best distribute the supplies throughout the year.
About Entergy Texas 
Entergy Texas, Inc. provides electricity to more than 500,000 customers in 27 counties. Entergy Texas is a subsidiary of Entergy Corporation, a Fortune 500 company headquartered in New Orleans. Entergy powers life for 3 million customers through its operating companies across Arkansas, Louisiana, Mississippi and Texas. Entergy is creating a cleaner, more resilient energy future for everyone with our diverse power generation portfolio, including increasingly carbon-free energy sources. With roots in the Gulf South region for more than a century, Entergy is a recognized leader in corporate citizenship, delivering more than $100 million in economic benefits to local communities through philanthropy and advocacy efforts annually over the last several years. Our approximately 12,000 employees are dedicated to powering life today and for future generations. For the latest news from Entergy, visit the Newsroom.
About the United Way of Greater Houston  
United Way of Greater Houston connects people with possibility. We unite donors, volunteers and community partners in support of a focused plan to remove barriers on the path to financial stability for families and individuals. Programs focused on financial stability, early childhood and youth development, and physical and behavioral health care help our neighbors land on their feet and stay there. These programs are supported by a foundation of basic needs assistance and help for those escaping violence. For families and individuals who are ready, our individualized approach includes navigators to guide them as they access multiple services on their unique journey to financial stability. United Way also connects our neighbors with help, hope and critical resources 24/7/365 through the 211 Texas/United Way HELPLINE. A focus on equity is integral to United Way's work and program investments are evaluated on how diversity, equity, inclusion and belonging is incorporated into policies, practices and service delivery. Our community investments are backed by research, ensured by good stewardship and deliver results. For more information, visit www.unitedwayhouston.org.
---