News Center > Entergy Urges Public to Keep their Distance from Utility Workers
For Immediate Release
Entergy Urges Public to Keep their Distance from Utility Workers
03/26/2020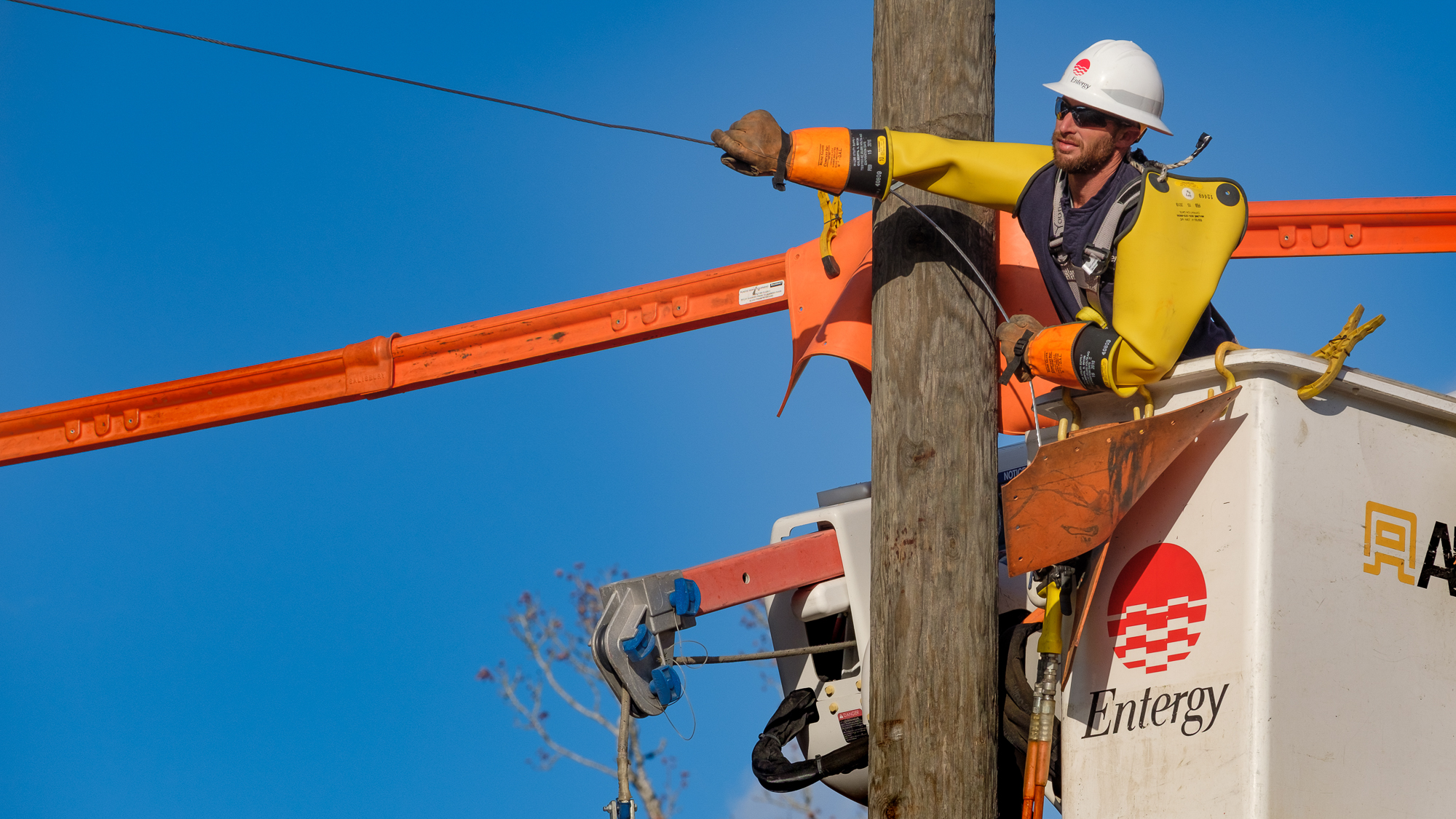 With so many customers telecommuting and people depending on grocery stores, hospitals and other vital services, it is more important than ever for Entergy to keep the power and gas flowing to the people who are depending on us to provide reliable, affordable energy. To do this safely, Entergy urges the public to stay away from utility employees and contractors working in the field.  
Social distancing of six feet is but one reason to keep a safe distance from crews. Work sites can have any number of hidden dangers for the public, and distracting crews can cause accidents to happen.  
"Our employees are working hard to ensure the public has essential services," said Eli Viamontes, vice president of Utility Distribution Operations. "When someone nears working crews, it can create a dangerous situation for our employees and the person who approaches them. It's imperative that people stay away for their safety and the safety of our employees." 
Customers looking for information from Entergy on response to the pandemic should visit the Entergy Newsroom or entergy.com. Customers looking for individual account information should visit entergy.com/myaccountonline to check account status or to make a payment. Customers may also call 1-800-ENTERGY.  
Other Covid-19-related Information 
As a reminder, with the support of our regulators we will temporarily suspend customer disconnects as we continue to monitor the situation. We encourage customers to make payments on their account if possible, and we'll be working directly with customers to make payment arrangements if they are unable to pay in full. Customers requiring such arrangements should call 1-800-ENTERGY (1-800-368-3749) or visit myAccount.
In addition to covid-19 complications, there are the usual challenges created by storms. Customers are reminded to stay away from downed power lines. If you see one, call 1-800-9OUTAGE (1-800-968-8243). For more information, see THIS.

Many customers are telecommuting to do their part to avoid spreading the virus. It is likely that this will result in using more energy at home. Entergy offers these tips for conserving energy during these difficult times:

When it's cold outside, set the thermostat to 68 and put on a sweater

When it's hot outside, set the thermostat to 78 and turn on some fans 

Change the filters on your air returns every 30-90 days 

Run only full loads of laundry or dishes

Switch out incandescent light bulbs for LED bulbs (this one may need to wait if you don't have unused LED bulbs in the house right now)

Spend some of your down time

HERE

at Entergy Circuit, where there are dozens of short video tips for reducing energy usage
Entergy Corporation (NYSE: ETR) is an integrated energy company engaged primarily in electric power production and retail distribution operations. Entergy owns and operates power plants with approximately 30,000 megawatts of electric generating capacity, including nearly 9,000 megawatts of nuclear power. Entergy delivers electricity to 2.9 million utility customers in Arkansas, Louisiana, Mississippi and Texas. Entergy has annual revenues of $11 billion and approximately 13,500 employees. 
-30-
---