News Center > Entergy's Transmission Upgrade in New Orleans Recognized by Platts
For Immediate Release
Entergy's Transmission Upgrade in New Orleans Recognized by Platts
12/11/2016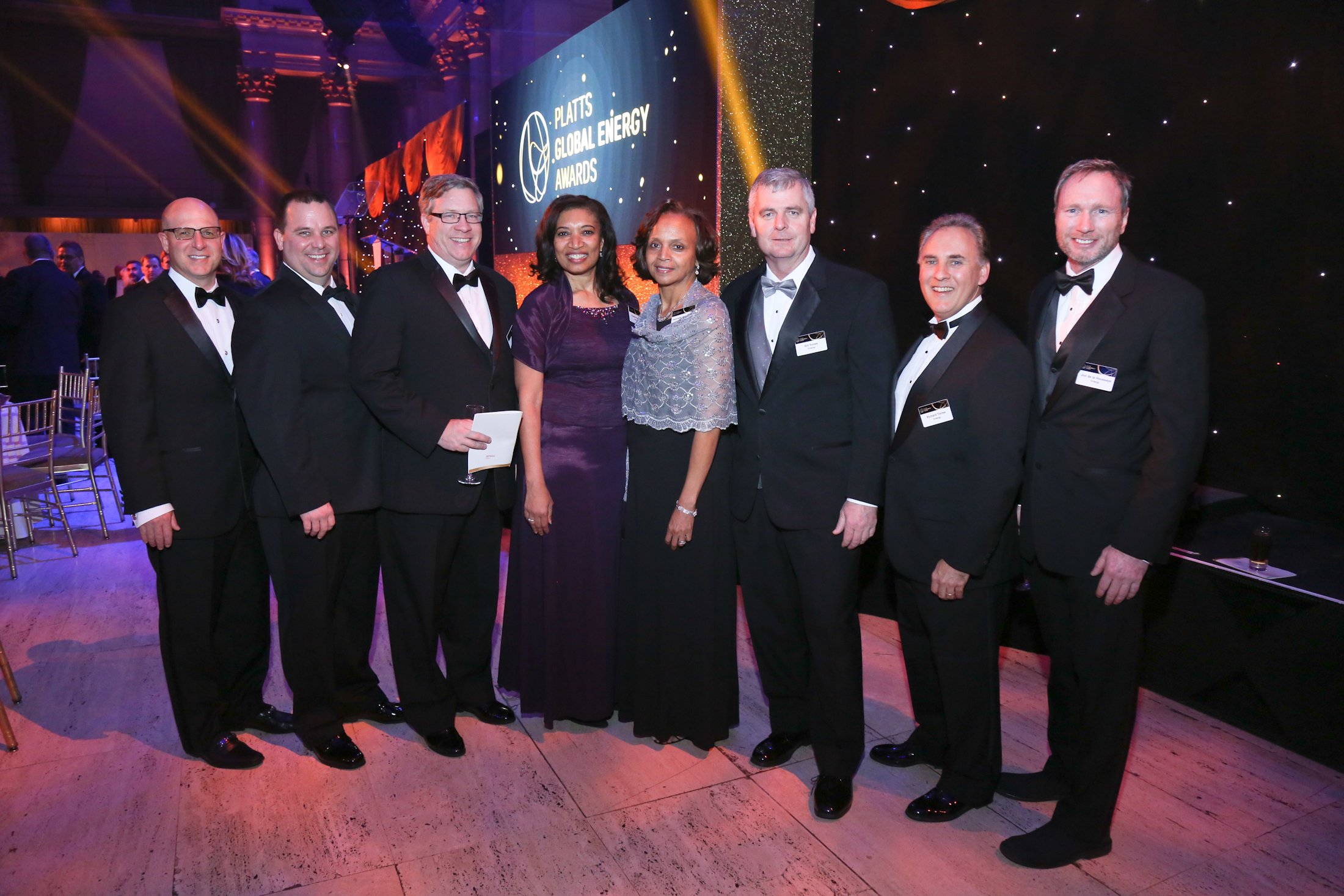 Customers benefit from initiative named a finalist for Construction Project of the Year
JACKSON, Miss. – Entergy Corporation's major upgrade to transmission service in New Orleans has been recognized by Platts Global Energy Awards as one of the top ten finalists for Construction Project of the Year.
The energy industry's most notable awards program highlights corporate and individual innovation, leadership and superior performance. Entergy's $30 million initiative involved construction of two 230,000-volt lines that spanned the Mississippi River, crossed an interstate three times and traversed historical, heavily populated residential streets and popular tourist areas.
Entergy accomplished the challenging undertaking by engaging specialized crews with the experience and technology to safely work on energized lines. This allowed workers to complete the upgrade while minimizing the impact to customers' electrical service. The upgrade was completed in March 2016.
Entergy employees also eased the inconveniences caused by the construction for residents through a neighborhood customer service support plan where company representatives were in constant communication with customers and helped facilitate their daily lives. Helping children get to school, making sure residents kept their doctor appointments and seeing that groceries made their way to customers' kitchens were just a few of the transportation and delivery services provided.  
"Through our employees'  innovation and commitment to excellence, major improvements were completed  with a focus on the customer and using unique construction techniques to deliver on time, under budget and most importantly, without injury," said Jim Schott, Entergy's vice president of transmission. "The upgrade positions New Orleans for continued economic growth and development by helping ensure the availability of affordable power well into the future."
Fueling economic growth in its communities is a key component to Entergy's strategic imperative to aggressively grow its utility business. Employees are focused on operating with excellence, actively engaging with stakeholders, exploring new technologies and modernizing infrastructure, including Entergy's transmission system. In 2015, Entergy invested more than $750 million in transmission infrastructure projects.
"We are honored to be recognized for our work by this prestigious program," said Charles Rice, president and CEO of Entergy New Orleans, "but the real winners are our customers. Improving our transmission infrastructure means increased resiliency and improved reliability to power life and support the growing needs of our customers."
Platts is the commodities information arm of S&P Global and a premier source of benchmark price references, with news, data and information coverage spanning biofuels, carbon emissions, coal, electricity, oil, natural gas, metals, nuclear power, petrochemicals, shipping and sugar. 
Entergy Corporation is an integrated energy company engaged primarily in electric power production and retail distribution operations. Entergy owns and operates power plants with approximately 30,000 megawatts of electric generating capacity, including nearly 10,000 megawatts of nuclear power. Entergy delivers electricity to 2.8 million utility customers in Arkansas, Louisiana, Mississippi and Texas. Entergy has annual revenues of approximately $11.5 billion and more than 13,000 employees.
-30-
http://www.entergy.com
Twitter: @entergy
Facebook: www.facebook.com/entergy
---