News Release > Hancock Whitney, Entergy announce new relationship to expand business resources to diverse business
For Immediate Release
Hancock Whitney, Entergy announce new relationship to expand business resources to diverse business
10/04/2023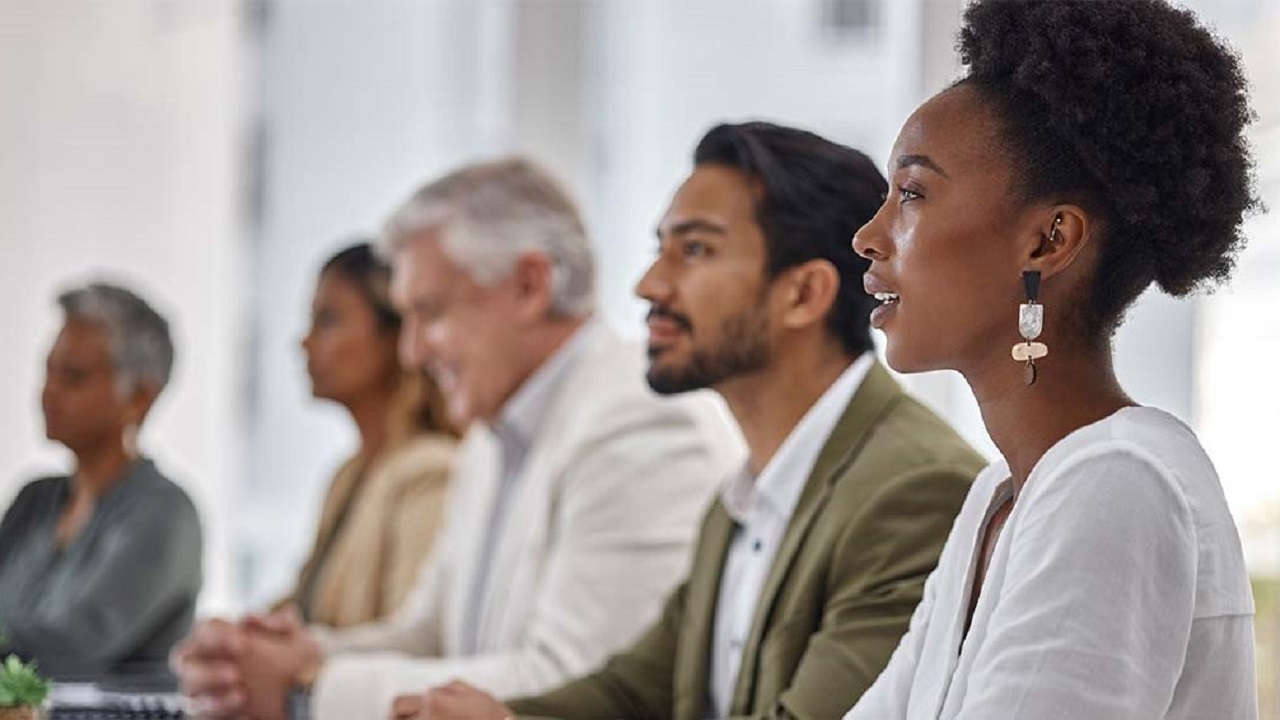 NEW ORLEANS – Hancock Whitney today announced a strategic relationship with Entergy focusing on supporting entrepreneurial and small business success for diverse and local business owners. The initiative brings together Hancock Whitney's Small Business Matters program and Entergy's supplier diversity and inclusion team to enhance financial resilience and business development opportunities for diverse and local businesses.
Hancock Whitney Small Business Matters is a no-cost, comprehensive entrepreneurship program that extends the financial services and small business banking knowledge and experience of in-house experts with many community and business development partnerships offering small businesses more access to essential resources, including small business training, technical assistance, business capital and networking.
"Small Business Matters was developed to help meet the business needs of our communities with a focus on minority- and women-owned businesses, who too often face challenges accessing the guidance and support needed to thrive," said Hancock Whitney Vice President Community Development Programs Ashley Aubrey Harrison. "Partnering with Entergy to extend Small Business Matters to its supplier diversity program is a win for both small businesses and our communities who benefit from the innovation diverse businesses bring."
Serving four states across the Gulf South — Louisiana, Mississippi, Texas and Arkansas — Entergy's supplier diversity and inclusion program aims to identify and promote the use of third-party-certified diverse and locally based companies for needed products and services across the region. The program's intent is to foster economic development and grow a world-class energy business that creates sustainable value for Entergy's four stakeholders — customers, employees, communities and owners. This partnership with Hancock Whitney will help enhance business capabilities in the supplier network.
"In working with our diverse and local supplier network, we see the challenges businesses face," said Kya Moller, Entergy senior manager of supplier diversity, inclusion and sustainability. "This relationship with Hancock Whitney will allow us to support our network even further. This program will help connect businesses, no matter what stage they are in, with a local financial partner that can guide them and identify ways to grow, fund or manage their business for ongoing success."
Moller shares that working with Hancock Whitney on this initiative made sense because of three distinct intersection points — both organizations serve overlapping geographies, are community-minded and understand the impact of diverse and local business success on local economies and wealth creation in underserved communities.
Harrison agrees. "We know that communities thrive when businesses thrive, so we are committed to being the conduit for entrepreneurs and small businesses to find opportunities for growth. Whether we are sharing guidance for a viable business plan, business management and technical assistance, training, and research to improve profitability and stimulate growth, international trade expertise, or small business banking services, our efforts are to help businesses sustain success."
Entergy's diverse and local suppliers that expressed an interest in access to capital services were invited to attend Capitalize 2023 New Orleans, an event hosted at the University of New Orleans by the Louisiana Small Business Development Center and sponsored by Hancock Whitney. Hancock Whitney and Entergy will continue to make virtual and in-person training opportunities available to program participants throughout the fall.
For more information on Hancock Whitney Small Business Matters, visit hancockwhitney.com/small-business-matters. To learn more or apply as an Entergy diverse supplier, visit entergy.com/operations/supplier-diversity.
About Hancock Whitney
Since the late 1800s, Hancock Whitney has embodied core values of Honor & Integrity, Strength & Stability, and Commitment to Service, Teamwork, and Personal Responsibility. Hancock Whitney offices and financial centers in Mississippi, Alabama, Florida, Louisiana, and Texas offer comprehensive financial products and services, including traditional and online banking; commercial and small business banking; private banking; trust and investment services; healthcare banking; and mortgage services. The company also operates loan production offices in Nashville, Tennessee, and the greater metropolitan area of Atlanta, Georgia. More information is available at hancockwhitney.com.
About Entergy
Entergy is a Fortune 500 company that powers life for 3 million customers through our operating companies in Arkansas, Louisiana, Mississippi and Texas. We're investing in the reliability and resilience of the energy system while helping our region transition to cleaner, more efficient energy solutions. With roots in our communities for more than 100 years, Entergy is a nationally recognized leader in sustainability and corporate citizenship. Since 2018, we have delivered more than $100 million in economic benefits each year to local communities through philanthropy, volunteerism and advocacy. Entergy is headquartered in New Orleans, Louisiana, and has approximately 12,000 employees. Learn more at entergy.com and follow @Entergy on social media. #WePowerLife
---