News Center > Indian Point 2 Nuclear Power Plant Returns to Service
For Immediate Release
Indian Point 2 Nuclear Power Plant Returns to Service
12/07/2015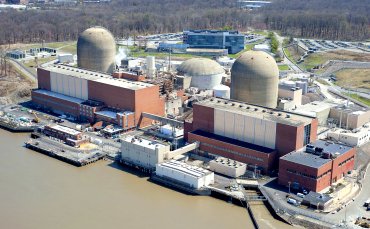 Buchanan, NY -- Indian Point's Unit 2 nuclear power plant returned to service this afternoon, generating electricity three days after control room operators safely shut it down following a power loss to several control rods. Prior to this brief outage, the plant ran continuously for 627 days, a record for that unit.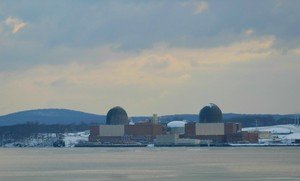 Operators determined a tripped circuit breaker on the non-nuclear side of the plant resulted in power being lost to several control rods. All control rods and related electrical equipment was tested satisfactorily by Indian Point engineers prior to placing the plant back in service.
Control rods help control power levels of the reactor's fuel. When all control rods are out of the fuel, the reactor is operating at full power.
All equipment responsible for the safe shutdown of the plant at Unit 2 operated as designed during the shutdown.
Indian Point Energy Center, in Buchanan, N.Y., is home to two operating nuclear power plants, Unit 2 and Unit 3, which generate approximately 2,000 megawatts of electricity and supply about 25 percent of power used annually by homes, business and public facilities in New York City and Westchester County.
Entergy Corporation is an integrated energy company engaged primarily in electric power production and retail distribution operations. Entergy owns and operates power plants with approximately 30,000 megawatts of electric generating capacity, including nearly 10,000 megawatts of nuclear power, making it one of the nation's leading nuclear generators. Entergy delivers electricity to 2.8 million utility customers in Arkansas, Louisiana, Mississippi and Texas. Entergy has annual revenues of more than $12 billion and approximately 13,000 employees.
-30-
Indian Point Energy Center's online address is www.safesecurevital.com.
Entergy's online address is www.entergy.com.
Twitter: @Indian_Point
Facebook: Facebook.com/IndianPointEnergy
---