News Center > Indian Point 2 Nuclear Power Plant Safely Shut Down
For Immediate Release
Indian Point 2 Nuclear Power Plant Safely Shut Down
12/05/2015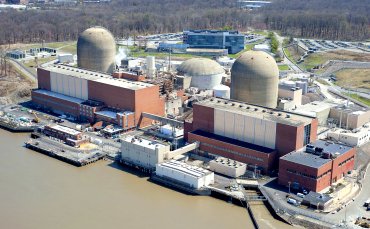 Buchanan -- Control room operators safely shut down Indian Point's unit 2 power plant around 5:30 p.m. today after they observed indication of a power loss to several control rods.
By design, if power to control rods is lost, the rods automatically insert into the nuclear fuel core to safely shut down the reactor and power plant.
The cause of the loss of power to the control rods is being investigated.
All equipment at unit 2 operated as designed and the plant safely shutdown following the operator action.
Unit 3 was unaffected by the unit 2 shutdown and continues operating at full power.
Unit 2 was online for 627 days prior to tonight's shutdown.
Indian Point Energy Center, in Buchanan, N.Y., is home to two operating nuclear power plants, unit 2 and unit 3, which generate approximately 2000 megawatts of electricity for homes, business and public facilities in New York City and Westchester County.
-30-
Indian Point Energy Center's online address is www.safesecurevital.com
---