News Center > Louisiana's Storm Team Continues Responding to Tropical Storm Cristobal
For Immediate Release
Louisiana's Storm Team Continues Responding to Tropical Storm Cristobal
06/07/2020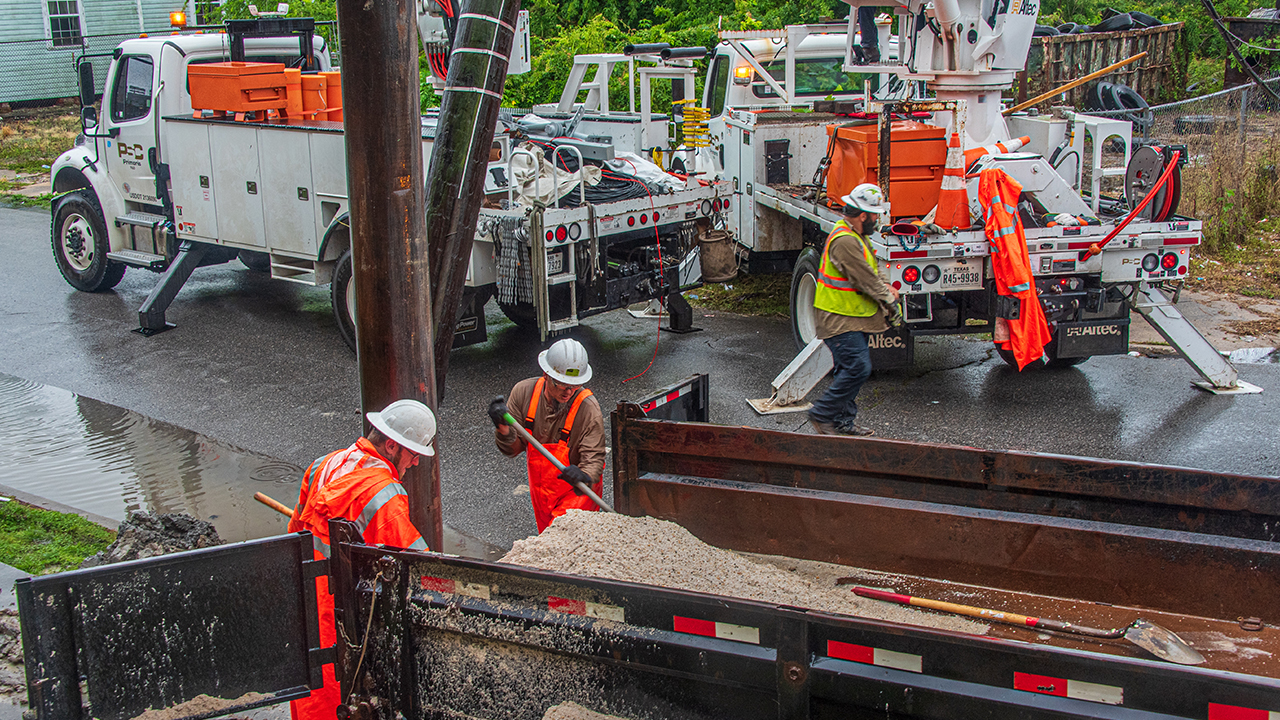 As Tropical Storm Cristobal continues moving north into Louisiana, Entergy crews have successfully restored 10,711 customer outages as of 5 p.m. Sunday.
Winds and localized flooding continue to be a threat with the potential for wind gusts of up to 50 mph. Customers are encouraged to remain weather aware and continue to monitor reports from local officials as rain bands can move through after the eye passes.
Crews will continue restoring power as long as it is safe to do so, using high-water vehicles, as needed, and drones to assist in the effort. Entergy's Louisiana utilities assembled a team of approximately 2,700 employees, contractors and support personnel to respond to Cristobal.
Entergy also has plans in place for handling the restoration process along with the COVID-19 pandemic. Crews will adhere to all CDC and state guidance, including social distancing, and we ask that customers do the same by steering clear of crews and their work zones. Customers can call 1-800-ENTERGY at any time to report outages or other service issues. It is important to remember that due to the additional safety measures the companies must take because of the pandemic, restoration times may be extended, especially if there are widespread outages.
Customers can keep informed throughout the Entergy response through these resources:
Social media also plays an important role in keeping customers informed, and the company places a high priority on updating its social media channels throughout an event. Customers can follow Entergy Louisiana on Facebook and Twitter, and Entergy New Orleans on Facebook and Twitter.
-30-
entergyneworleans.com
facebook.com/EntergyNOLA
Twitter: @EntergyNOLA 
entergylouisiana.com
facebook.com/EntergyLA
Twitter: @EntergyLA
---