News Center > Maumelle Champs Site Accomplishes Site Certification
For Immediate Release
Maumelle Champs Site Accomplishes Site Certification
11/07/2019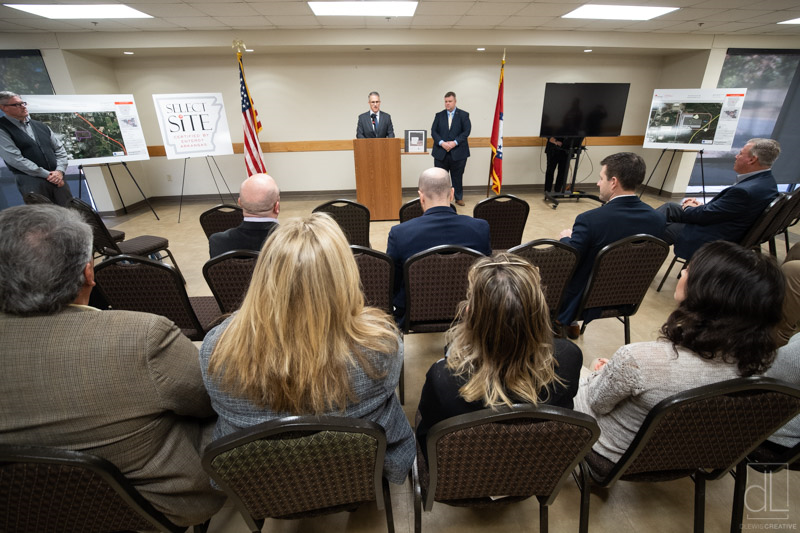 Arkansas native and legendary coach Bear Bryant said, "It is not the will to win, but the will to prepare to win that makes the difference." Maumelle Economic Development officials have both the will to win and the will to prepare for the creation of jobs and attraction of capital investment to Arkansas.
Maumelle Economic Development officials were recognized at the Jess Odom Community Center by Entergy Arkansas' Office of Business and Economic Development for receiving a Select Site certification for conducting a comprehensive review and documentation process for their 121-acre industrial site, making the site ready for prospective manufacturing or distribution projects.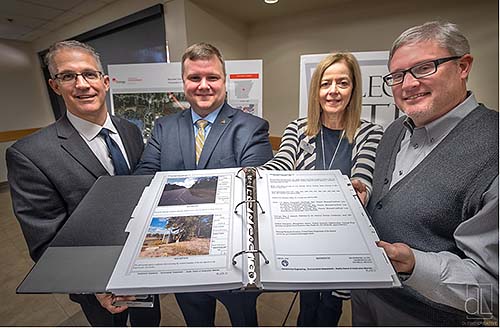 "Maumelle has had a lot of success with new business growth over the past two decades, as well as growth of existing industries. However, that success has decreased our options for future development. This site has some unique characteristics, and without Entergy's certification process, we would not be in the position to realistically market this tract. Thanks to Entergy's Business Development team and the property owners, we're ready now," said Judy Keller, director of community and economic development, City of Maumelle.
Entergy Arkansas works with communities to help them implement an assessment tool that allows communities to certify their sites and communicate the prepared status to the Arkansas Economic Development Commission, site location consultants and company decision-makers.
"Along with providing reliable and affordable power with rates among the lowest in the country, Entergy Arkansas works closely with the communities we serve to attract new business and encourage business expansions that result in new jobs, investments and economic growth," said Danny Games, director of business and economic development for Entergy Arkansas.
The Select Site program helps communities better prepare their sites as winning candidates for high-tech, manufacturing and distribution projects. Preparedness is a necessity for economic development success in today's business environment. Site location consultants and prospective companies require immediate response times and communities must be able to respond effectively and efficiently on very short notice.  Through the Select Site program and the Arkansas Site Selection Center, Entergy is helping to meet those needs.
Entergy Arkansas provides electricity to approximately 700,000 customers in 63 counties. Entergy Corporation is an integrated energy company engaged primarily in electric power production and retail distribution operations. Entergy owns and operates power plants with approximately 30,000 megawatts of electric generating capacity, including nearly 9,000 megawatts of nuclear power. Entergy delivers electricity to 2.9 million utility customers in Arkansas, Louisiana, Mississippi and Texas. Entergy has annual revenues of approximately $11 billion and more than 13,000 employees.       
- 30 -           
---