News Center > 'Mississippi's Central Park' Gets Green to Go Green
For Immediate Release
'Mississippi's Central Park' Gets Green to Go Green
04/17/2018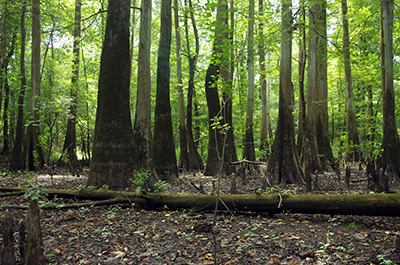 JACKSON, Mississippi – Mississippi's largest urban natural area—a site along the Pearl River that's triple the size of New York City's Central Park—is moving closer to a public opening. A $150,000 grant from Entergy Mississippi will help fund amenities throughout the Fannye Cook Natural Area, including:
bridges, boardwalks and trails;
wildlife viewing areas and river overlooks;
benches, tables and shelters;
parking areas and a comfort station;
a pavilion, a visitor's center and kayak/canoe/boat launches.
Entergy is also erecting an eagle nesting structure to commemorate its gift. The Entergy grant will leverage additional funding from the Mississippi Department of Wildlife, Fisheries and Parks, the Federal Highway Administration and other sources.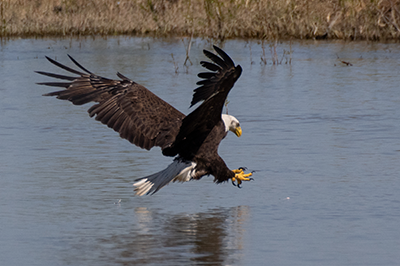 The 2,700-acre natural area stretches from near Airport Road in Flowood to the Ross Barnett Reservoir's spillway. More than 800,000 people live within 60 miles of the site.
"Entergy Mississippi is committed to improving the quality of life for our customers and employees who live, work and raise families here," said Haley Fisackerly, Entergy Mississippi president and CEO. "This grant improves the environment and promotes education. Having a developed site like this also makes metro Jackson more livable and attractive.
"Surveys show that quality of life is a top factor for companies searching for new locations. Communities that build and maintain sustainable green spaces are more likely to attract young labor."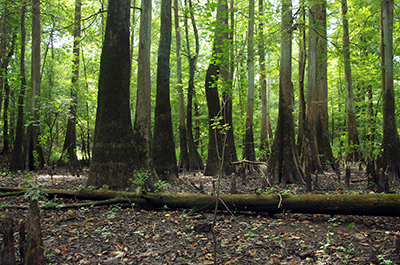 Wildlife Mississippi, a nonprofit conservation organization, owns and manages the Fannye Cook Natural Area. The organization is working to develop public access to the mostly-forested site for conservation education and outdoor recreation. Walking, biking, wildlife viewing, paddling, fishing and hunting for kids and wounded veterans are some of the activities that visitors will be able to enjoy.
"Entergy's generous support moves us closer to our goal of providing a natural area where people can learn about, experience and enjoy the natural world in the heart of Mississippi's largest metropolitan area," said George Walker III, Wildlife Mississippi's president. "Through conservation education programs, this site will also help us demonstrate the importance of protecting water and air quality, providing wildlife habitat and managing our natural resources in sustainable ways based on sound science."
Wildlife Mississippi dedicated the area in 2016, naming it for the late Fannye Cook, a Mississippi conservation pioneer and first director of the Mississippi Museum of Natural Science. The Mississippi Department of Transportation, the site's original owner, transferred it to Wildlife Mississippi for long-term management.
Through Entergy's Environmental Initiatives Fund, shareholders provide approximately $1 million annually to support environmental improvement projects in communities served by Entergy. Since the fund was established in 2001, more than $37 million has been committed to projects through the fund.
Wildlife Mississippi is celebrating its 20th year of conserving Mississippi's lands, waters and wildlife. The organization has protected, restored or enhanced approximately 500,000 acres in the state. Its mission is to conserve Mississippi's lands, waters and natural heritage to sustain a clean environment and a healthy economy.
Entergy Mississippi, Inc. provides electricity to approximately 447,000 customers in 45 counties. Entergy Corporation is an integrated energy company engaged primarily in electric power production and retail distribution operations. Entergy owns and operates power plants with approximately 30,000 megawatts of electric generating capacity, including nearly 9,000 megawatts of nuclear power. Entergy delivers electricity to 2.9 million utility customers in Arkansas, Louisiana, Mississippi and Texas. Entergy has annual revenues of approximately $11 billion and more than 13,000 employees.
-30-
---