News Center > Planned Security Training Drills at Indian Point This Week; Exercises Will Include Simulated Attack Scenarios with Artificial Gunfire
For Immediate Release
Planned Security Training Drills at Indian Point This Week; Exercises Will Include Simulated Attack Scenarios with Artificial Gunfire
06/19/2016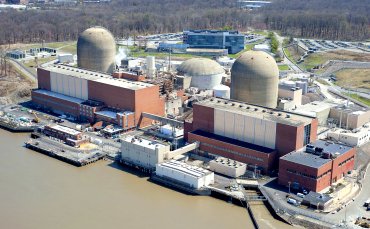 Buchanan, N.Y. – Security officers will be participating in scheduled training drills at the Indian Point Energy Center during parts of the day and evening on June 21 and June 30. The training drills involve simulated attack scenarios that are intended to be as realistic as possible. Members of the public may hear the sound of artificial gunfire from simulated weaponry used during the exercises.
Local law enforcement agencies have been informed of the events.
Security officers will be using Multiple Integrated Laser Engagement Systems, or MILES, gear during the drill. These systems involve special laser weaponry which duplicates the effects, including sound, of live ammunition. MILES gear is used for military and counter-terrorism training across the country.
Indian Point Energy Center, in Buchanan, N.Y., is home to two operating nuclear power plants, unit 2 and unit 3, which generate approximately 2000 megawatts of electricity for homes, business and public facilities in New York City and Westchester County. Entergy Corporation is an integrated energy company engaged primarily in electric power production and retail distribution operations. Entergy owns and operates power plants with approximately 30,000 megawatts of electric generating capacity, including nearly 10,000 megawatts of nuclear power. Entergy delivers electricity to 2.8 million utility customers in Arkansas, Louisiana, Mississippi and Texas. Entergy has annual revenues of approximately $11.5 billion and more than 13,000 employees.
-30-
Indian Point Energy Center's online address is www.safesecurevital.com.
Entergy's online address is www.entergy.com.
---