News Release > Regulators Approve Entergy Louisiana's Plan to Buy Proposed Power Plant
For Immediate Release
Regulators Approve Entergy Louisiana's Plan to Buy Proposed Power Plant
05/16/2018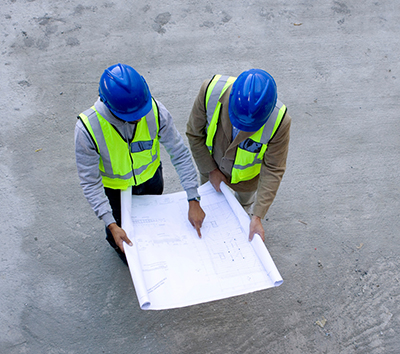 Company to acquire Washington Parish Energy Center to be built outside Bogalusa

BATON ROUGE, La. – State regulators endorsed another element of Entergy Louisiana's plan to modernize its generation fleet with today's vote to approve an agreement for the company to buy a 361-megawatt plant to be built in Washington Parish.

The agreement unanimously approved by the Louisiana Public Service Commission calls for Entergy Louisiana to buy a natural gas-fired peaking unit following its construction by a subsidiary of Calpine Corporation. The total cost of the transaction, which is expected to close in the second quarter of 2021, is approximately $261 million.

The Washington Parish Energy Center will be constructed just west of Bogalusa on the site of a generation project Calpine put on permanent hold in 2006. Calpine will demolish the unneeded remnants of that project and build the natural gas-fired peaking unit, which will consist of two combustion turbines. Peaking units run to fill the gap when customer demand for electricity reaches a level above what base-load and other generating units can produce.

"We view this project as a sound investment to meet our customers' future power needs in Louisiana," Phillip May, president and CEO of Entergy Louisiana, said. "We appreciate the foresight shown by the Louisiana Public Service Commission in approving this agreement, and we are grateful for the support of Washington Parish's political leaders. They have been a driving force behind the effort to turn what has been a dormant site into a unit that will help meet our need for reliable, cost-effective peaking capacity."

Thad Hill, president and CEO of Calpine Corporation, said, "Calpine appreciates the LPSC's efforts in approving this transaction. It has been our pleasure to work with the chairman and all of the local Washington Parish elected officials over the years. We thank them all for their enduring support and patience which will bring over 225 construction jobs to the region."

The unit will provide Entergy Louisiana with needed peaking and reserve generating capacity. The company currently depends upon older, less efficient gas-fired plants to help meet peak demand, but start-up times make them less effective as peaking resources. Modern combustion turbines like the two planned at Washington Parish are specifically designed to start and ramp up quickly to meet the energy needs of customers.

The plant purchase reflects Entergy's ongoing commitment to meet the energy needs of the future today.

"We are constructing power stations, improving service reliability, and aggressively supporting economic development throughout Louisiana," said May. "The purchase of a high quality, efficient generation resource such as the Washington Parish Energy Center enhances these efforts on all fronts."

Entergy Louisiana, LLC provides electric service to more than 1 million customers and natural gas service to approximately 93,000 customers in the greater Baton Rouge area. With operations in southern, central and northeastern Louisiana, the company is a subsidiary of Entergy Corporation.

Entergy Corporation is an integrated energy company engaged primarily in electric power production and retail distribution operations. Entergy owns and operates power plants with approximately 30,000 megawatts of electric generating capacity, including nearly 9,000 megawatts of nuclear power. Entergy delivers electricity to 2.9 million utility customers in Arkansas, Louisiana, Mississippi and Texas. Entergy has annual revenues of approximately $11 billion and more than 13,000 employees.
                                                              -30-
                                                   Twitter: @EntergyLA
---