News Center > Riley, Kenney Appointed to Leadership Roles in Distribution Operations Organization; Landreaux Takes Helm of Entergy Arkansas
For Immediate Release
Riley, Kenney Appointed to Leadership Roles in Distribution Operations Organization; Landreaux Takes Helm of Entergy Arkansas
06/18/2018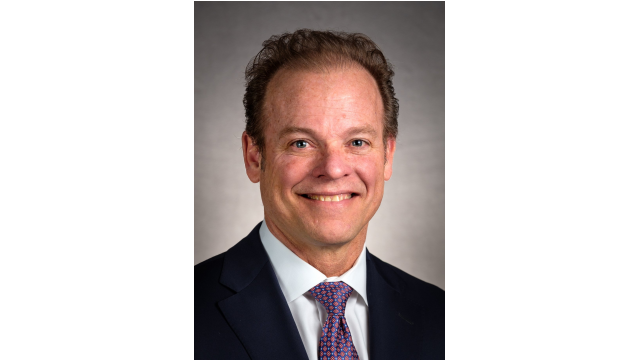 CONTACT
Emily Parenteau (Media)
504-576-4238 
eparent@entergy.com
David Borde (Investor Relations)
504-576-5668
dborde@entergy.com
Alison Melson (AR Media)
(501) 377-3545
mmelson@entergy.com
NEW ORLEANS – Entergy Corporation (NYSE: ETR) announced today that Rick Riley, president and chief executive officer of Entergy Arkansas Inc., will be named senior vice president of distribution operations and asset management. This new organization will support Entergy's customer-centric strategy at each of its five operating companies in Arkansas, Louisiana, Texas and Mississippi, as they continue to modernize and strengthen their electric grids. The move comes as the company executes its capital investment plan to promote operational excellence and an enhanced Entergy customer experience.  Riley will report directly to Rod West, group president, utility operations.
"Our customers' needs and expectations are evolving rapidly, and we are planning for it by creating a more integrated energy network that provides Entergy and its customers more options in safe, reliable, and affordable products and services," said West. "A proven leader, Rick brings more than 33 years of industry experience in transmission and distribution operations to this important role. More importantly, his background as a utility president and chief executive officer has provided him with invaluable insights into the needs of our customers."
On his new role, Riley said, "This is an exciting opportunity for me to help develop an energy future that creates value for our communities, and ensure our employees have the tools, resources and training necessary to deliver a positive and productive experience to customers throughout our service territories. My time in Arkansas has been beyond wonderful, and I will miss working daily with our employees, customers and stakeholders of the Natural State."
As part of the new organization's mission, Lauren Kenney, vice president of product development and product management, will be promoted to vice president, grid modernization and utility support. In this role, she will lead the project design and deployment strategy for the company's grid modernization efforts, including advanced metering, enterprise asset management and state-of-the-art distribution automation functionality. She will report directly to Riley.
"Advanced metering infrastructure is the gateway to a more modern grid," said West. "Lauren has led our AMI development and deployment efforts to date – and her capable leadership and work ethic give us confidence in her ability to execute on these major initiatives.  We are fortunate to have her in this expanded role."
Landreaux to Head Entergy Arkansas
Laura Landreaux, a highly respected leader within the company for more than a decade, will replace Riley as president and chief executive officer of Entergy Arkansas. Landreaux will be responsible for Entergy Arkansas' business results, including financial, operational, customer service, safety, resource planning, economic development, employee development and regulatory and governmental affairs. Landreaux previously served as finance director for Entergy Arkansas, a position she's held since November of 2017. Prior to that role, she was Entergy Arkansas' vice president of regulatory affairs. Landreaux joined Entergy in 2007.
 "Laura's well-rounded experience makes her the right choice to lead Entergy Arkansas in the future, as we embark on our program to modernize the grid and create an integrated energy network," said West. "As a native Arkansan, Laura has a keen understanding of the needs of customers and stakeholders in Arkansas, and how best to deliver the value and service they expect in their electricity provider. As an active member of the Arkansas non-profit community, she has demonstrated a strong desire to help our local communities be successful through volunteerism, donations and leadership."
Landreaux is a former officer and founding member of Arkansas Women in Power and a member of the Arkansas Children's Hospital Women's Auxiliary. She also serves on the board of directors for the Arkansas Repertory Theatre, and she is a graduate of Leadership Greater Little Rock.
Landreaux received a Juris Doctor from the University of Arkansas School of Law at Fayetteville, where she was on the Arkansas Law Review. She received a Bachelor of Arts degree from the University of Arkansas at Fayetteville. She has also served as an attorney for Salt River Project and for Quarles & Brady, LLP, both in Phoenix.
All moves are effective July 1.
Entergy Corporation is an integrated energy company engaged primarily in electric power production and retail distribution operations. Entergy owns and operates power plants with approximately 30,000 megawatts of electric generating capacity, including nearly 9,000 megawatts of nuclear power. Entergy delivers electricity to 2.9 million utility customers in Arkansas, Louisiana, Mississippi and Texas.
---