News Center > Setting an Extra Table for Hungry Mississippians
For Immediate Release
Setting an Extra Table for Hungry Mississippians
11/14/2017
Ann Becker
|
(601) 368-5014
|
abecker@entergy.com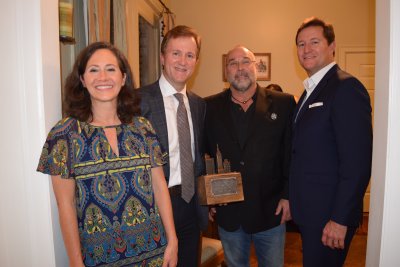 Entergy Mississippi is helping get healthy food to those who need it most by partnering with local nonprofit.
JACKSON, Miss.  – Two hundred thousand children in Mississippi go to bed hungry every night. Fifty-six percent of elderly Mississippians face food shortages. These astounding facts led Entergy Mississippi to partner with local restaurateur, author and public television personality Robert St. John to help answer the question, "What if every family and business in Mississippi had an extra table for feeding hungry neighbors?"
St. John leveraged his restaurant supply chain and relationship with national food resource Sysco to launch Extra Table in 2009. The nonprofit organization delivers healthy food to community pantries and kitchens across the state like Stewpot Community Services in Jackson, Mississippi.
Entergy Mississippi is boosting Extra Table's effectiveness with a $20,000 contribution to expand healthy food deliveries in the Mississippi Delta and establish a support organization aimed at covering administrative overhead costs of Extra Table.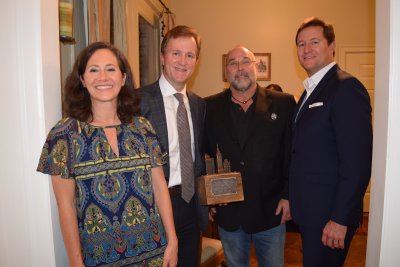 Liz Brister, Entergy Corporation's manager of low income programs; Haley Fisackerly, Entergy Mississippi's president and CEO; Robert St. John, founder of Extra Table; and John Arledge, Entergy Mississippi's vice president of public affairs, kicked off fundraising activities for Extra Table's new support organization with an after party in Jackson following St. John's new book signing. Extra Table provides healthy food for hungry Mississippians.
"The area of our state most impacted by food insecurity is the Mississippi Delta, which makes up a significant portion of our service territory," said Haley Fisackerly, president and CEO of Entergy Mississippi. "We believe our corporate responsibility includes improving the quality of life for our customers and communities. Helping meet basic needs has far-reaching, long-term positive impacts on individuals and therefore leads to improved economic development opportunities and other measures critical to Mississippi's future."
Entergy Mississippi, Inc. provides electricity to approximately 445,000 customers in 45 counties. Entergy Corporation is an integrated energy company engaged primarily in electric power production and retail distribution operations. Entergy owns and operates power plants with approximately 30,000 megawatts of electric generating capacity, including nearly 9,000 megawatts of nuclear power. Entergy delivers electricity to 2.9 million utility customers in Arkansas, Louisiana, Mississippi and Texas. Entergy has annual revenues of approximately $10.8 billion and nearly 13,000 employees.
-30-
entergy-mississippi.com
twitter.com/EntergyMS
facebook.com/EntergyMS
---